UH Hosts Future of Higher Education Conference
April 4, 2019
It all started with one publication. The American Academy of Arts and Sciences released "The Future of Undergraduate Education: The Future of America" in 2017 as part of the Commission on the Future of Undergraduate Education. That publication spurred Houston into action, and the University of Houston (UH) took the lead on bringing together two- and four-year institutions, government agencies, high school administrators, and philanthropic organizations to engage in meaningful dialogue during a one-day conference. The result was a conference titled "The Future of Higher Education: Implementing Collaborative Student Success Strategies." Presenters addressed challenges faced at the national, state, regional, and local levels, and then broke out into individual sessions on affordability, marketable skills, and institutional partnerships.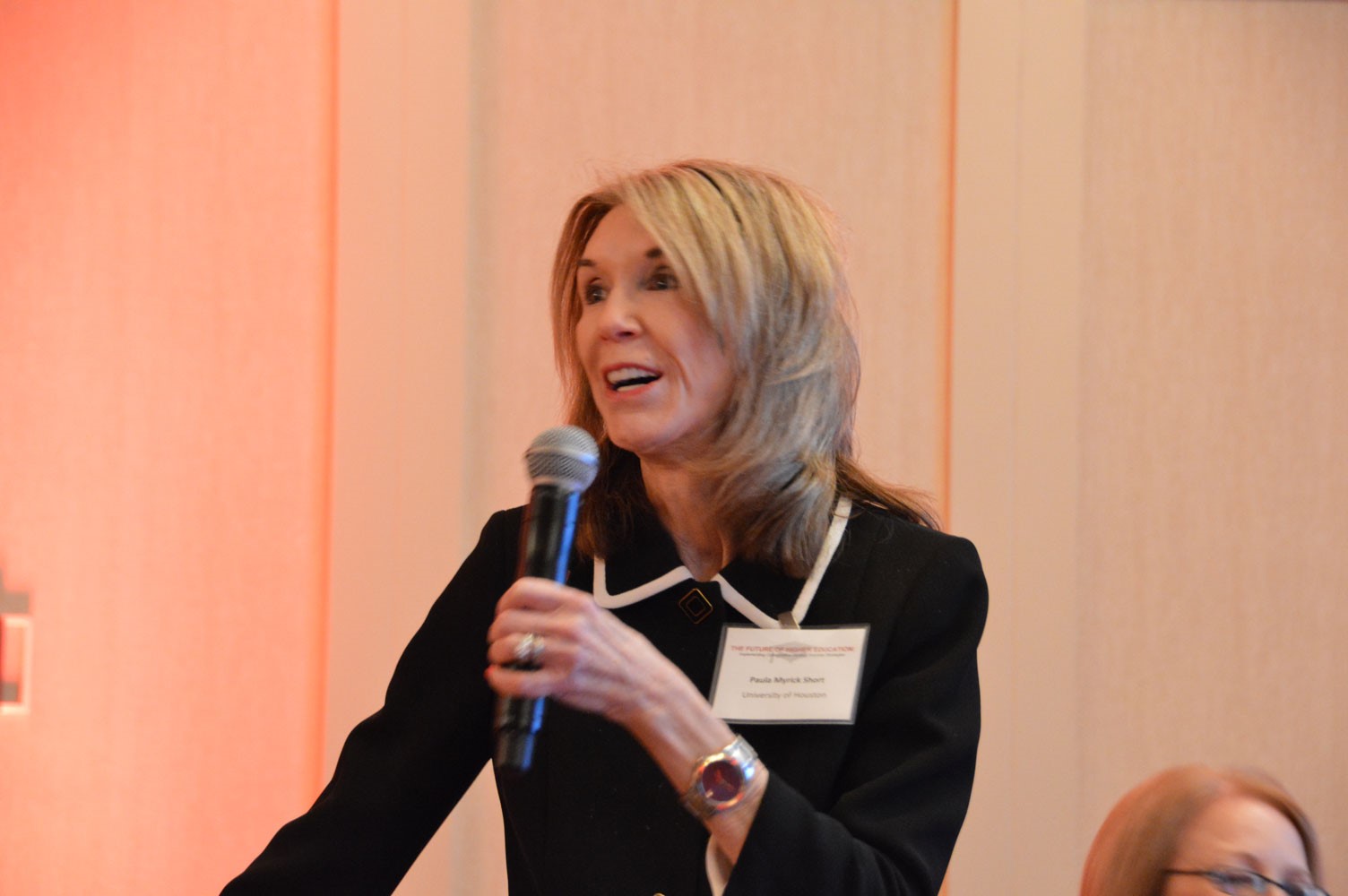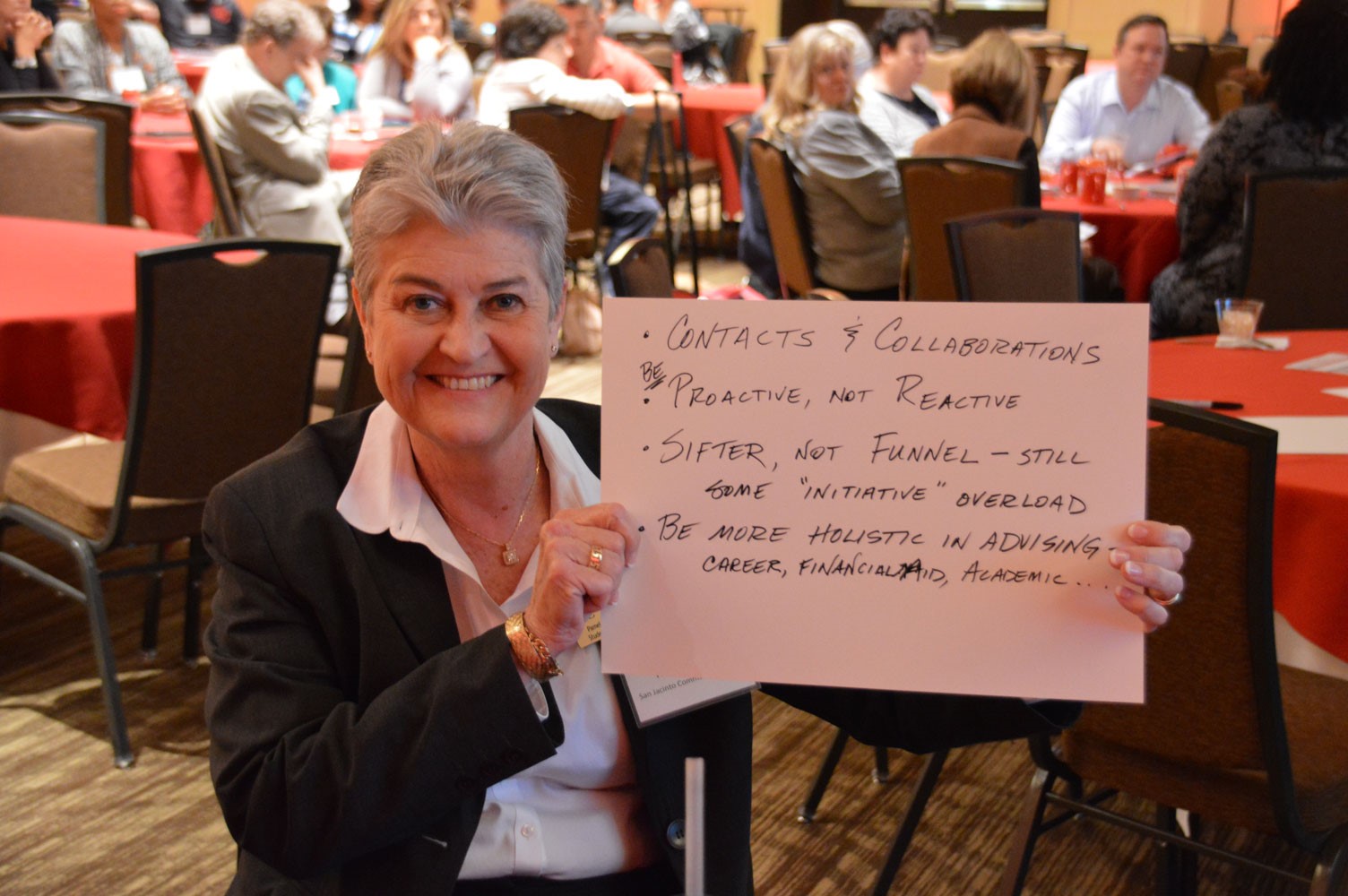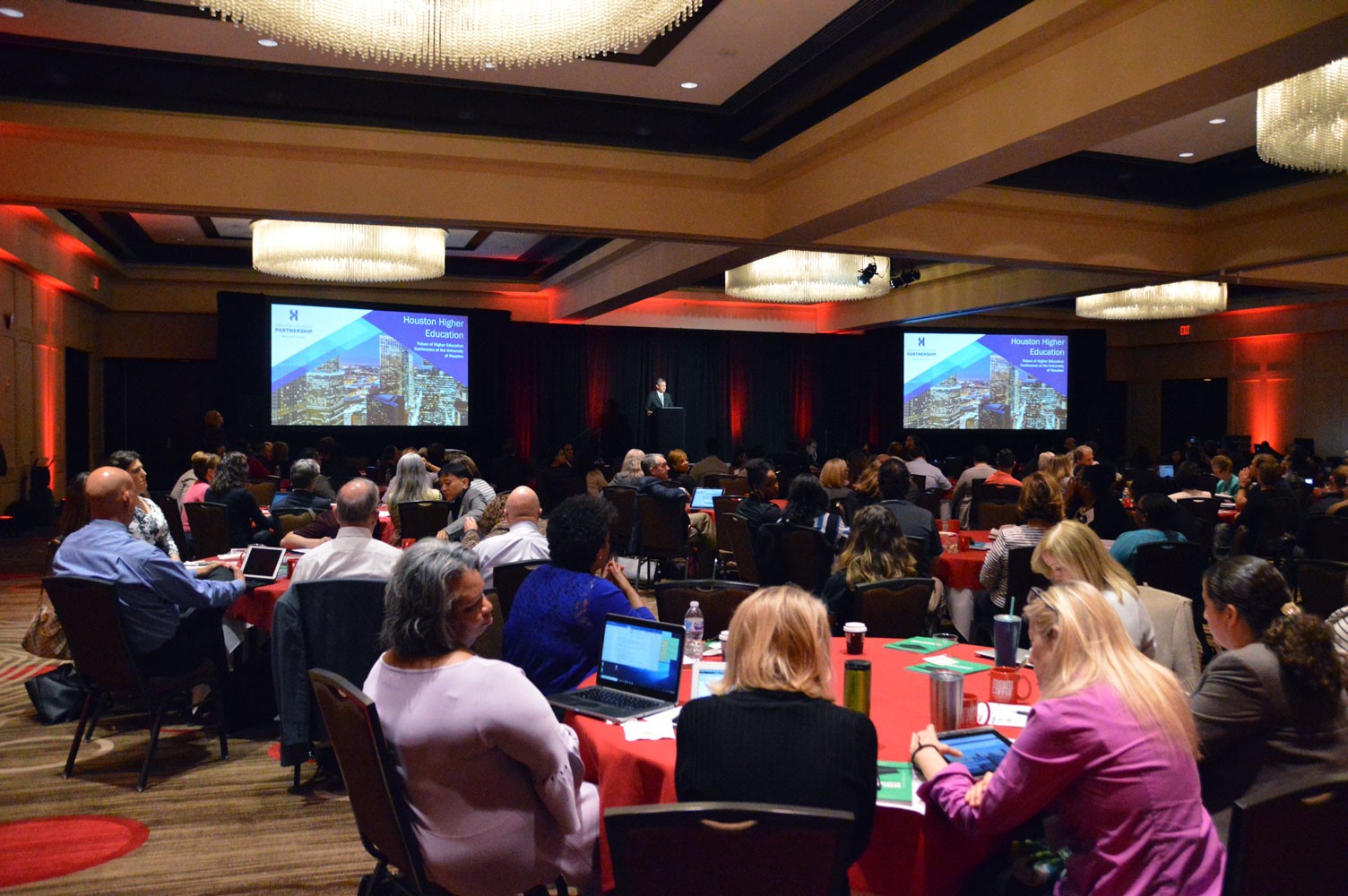 "I am excited to have this conversation at UH. The individuals who are best positioned to affect change at their institutions were in this room, and I hope that participants left feeling invigorated with new ideas to face the challenge of ensuring the success of all of our students." said Paula Myrick Short, senior vice president for academic affairs and provost at the University of Houston. "At a conference not unlike this one, the concept for Houston GPS was born. I have high hopes that the connections formed today will lead to new programming and new ideas aimed at supporting our students."
Ensuring the success of students is a shared responsibility and working together is essential to overcoming barriers to timely degree completion. To facilitate collaboration, presentations at this conference identified key trends to establish a common understanding of the higher education landscape at the national, state, regional, and local levels.
"Building a skilled and talented workforce that meets the needs of our region's employers is critical to the economic growth of Houston" said Bob Harvey, president and chief executive officer of the Greater Houston Partnership. "The best way to address this need is through the ongoing collaboration of our education institutions and industry. Fortunately, we are a city that knows how to come together to face challenges in order to build a better Houston and ensure opportunity for all."
Evidence-based best practice examples for addressing identified challenges and opportunities were then provided along with an opportunity for reflection and action planning. The day concluded with Tom Sugar, vice president for partnerships at EAB leading the audience in a fast-paced reflection on what attendees learned and what they will do differently when they return to work.
"The Future of Higher Education conference was very useful because it enabled attendees to place our own higher education initiatives, especially 60x30TX, within their own contexts. It's good to know that Texas is at the forefront of innovation and student-centered reform in public higher education," said Commissioner of Higher Education Raymund A. Paredes.
Presenters included Michael S. McPherson, president emeritus at the Spencer Foundation and Sandy Baum, senior fellow at the Urban Institute talking about national priorities within the future of higher education; Raymund Paredes, commissioner and Julie Eklund, assistant commissioner of the strategic planning and funding division from the Texas Higher Education Coordinating Board; Bob Harvey, president and chief executive officer at Greater Houston Partnership; Ed Venit, managing director and Tom Sugar, vice president for partnerships at EAB; Michelle Weise, senior vice president for workforce strategies and chief innovation officer at Strada Education Network; and a panel of representatives from Houston GPS, including Tom Sugar, Teri Longacre, vice provost and dean of undergraduate student success at the University of Houston and Betty Fortune, executive director of success and completion at Houston Community College.
To learn more, visit http://www.uh.edu/provost/rsvp/20180328-future-of-higher-ed/
###