UH Art Professor Rick Lowe Selected for State's Highest Artistic Honor Project Row Houses Artist Selected as One of Eight Artists to Represent State
March 22, 2019
Rick Lowe, professor of interdisciplinary practice in the Kathrine G. McGovern College of the Arts (KGMCA), has been selected as the 2019 State 3D Artist by the Texas Commission on the Arts (TCA), and will be formally announced by the Texas Legislature on March 25. Appointees are selected for one-year appointments, and represent the best of Texas' rich and diverse artistic community. The award is the state's highest recognition for excellence in the arts.
"These artists have made a huge impact in the arts and in the lives of Texans," said José Menéndez, a state senator from District 26. "Their works inspire others and enhance the creative spirit in us all. Texas heritage stands out because of our unique and exceptional artists who encourage dialogue, add beauty to humanity, and build bridges throughout communities."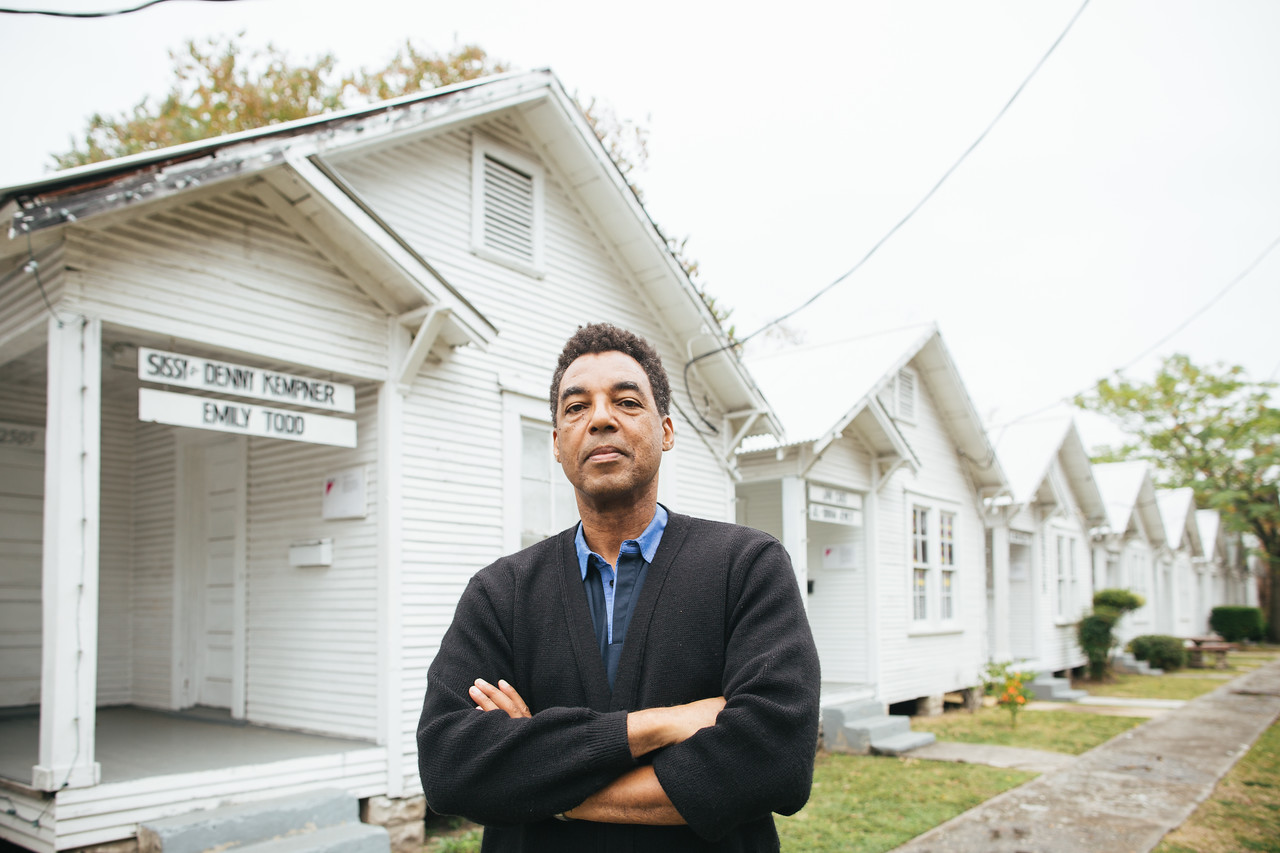 Each State Artist reflects the state's diversity and high-quality artistic offerings. Nominees must be native Texans or have resided in the state for at least five years. They must have attained the highest levels of excellence and success in their respective disciplines and earned a statewide, regional or national reputation for their high caliber work.
"This latest honor further cements UH's position as a University embedded within its community" said Paula Myrick Short, UH senior vice chancellor for academic affairs and UH senior vice president for academic affairs and provost. "Rick Lowe's social activism has transformed the city of Houston, and he contributes to KGMCA's mission to provide the artists of tomorrow with core faculty who are leaders in their field."
Rick Lowe joined the UH faculty in 2016 and immediately began initiating KGMCA partnerships and programs in the field of socially engaged art. Lowe has described his own work as "social sculpture," which makes his appointment as the State's 3D artist a fitting one. He is well-known for his work on Project Row Houses, a series of shotgun-style homes that function as exhibition venues, studio spaces, and as a social center for the surrounding community.
"Rick couldn't be a more deserving recipient of this award" said Andrew Davis, founding dean of the Kathrine G. McGovern College of the Arts. "The state's recognition also reaffirms the college's priority of training artists to understand their obligations to positively shape the societies around them. Rick is one of the country's leading models for how this can be done effectively, in a highly impactful and sustainable way."
"In honoring these individuals we bring attention to the important role the arts play in shaping Texas' cultural landscape," said Gary Gibbs, executive director for the Texas Commission on the Arts. "These Texas State Artists are the best of the best. Their work defines our character of place and reflects the distinctive qualities that make Texas unique."
###