Whether you're overwhelmed by college or excited about what's ahead, life is better when your to-dos are organized and at your fingertips. That's why we've brought you Navigate, a mobile advisor that gets you from orientation to graduation.
Why Use Navigate
Navigate is a free mobile app that will help you thrive at the University of Houston. With customized content for YOU – whether you're in your first semester or a graduating senior, it's like a personal advisor in your pocket.
Check off To-Dos
Organize your life and be "in-the-know" with your customized to-do list - paying for college, being successful in classes, getting involved in student life, and much more.
Make Advising Appointments
Easily make appointments with your advisor and receive appointment reminders so you get the advice you need.
Never Miss Important Events
See university deadlines and dates at your fingertips, and integrate the academic calendar with your smartphone, so you're ready for everything from class registration to upcoming events.
Connect with Resources
The University of Houston has countless resources to help you be a success. Match resources to your needs, contact the office, and get a walking map – right from your phone.
Resolve barriers in the Hold Center
Connect to the right office so you can quickly resolve holds.
Get where you're going with your Class Schedule
View your class schedule, and integrate it into your smartphone automatically.
Make plans with Major Explorer
Match your interests and career goals to get you pointed toward the right major.
How to Make an Advising Appointment:
Follow the steps below to schedule an advising appointment with the Navigate app. Or, download the instructions here.
Students who were recently admitted to UH will receive advising as part of their New Student Orientation.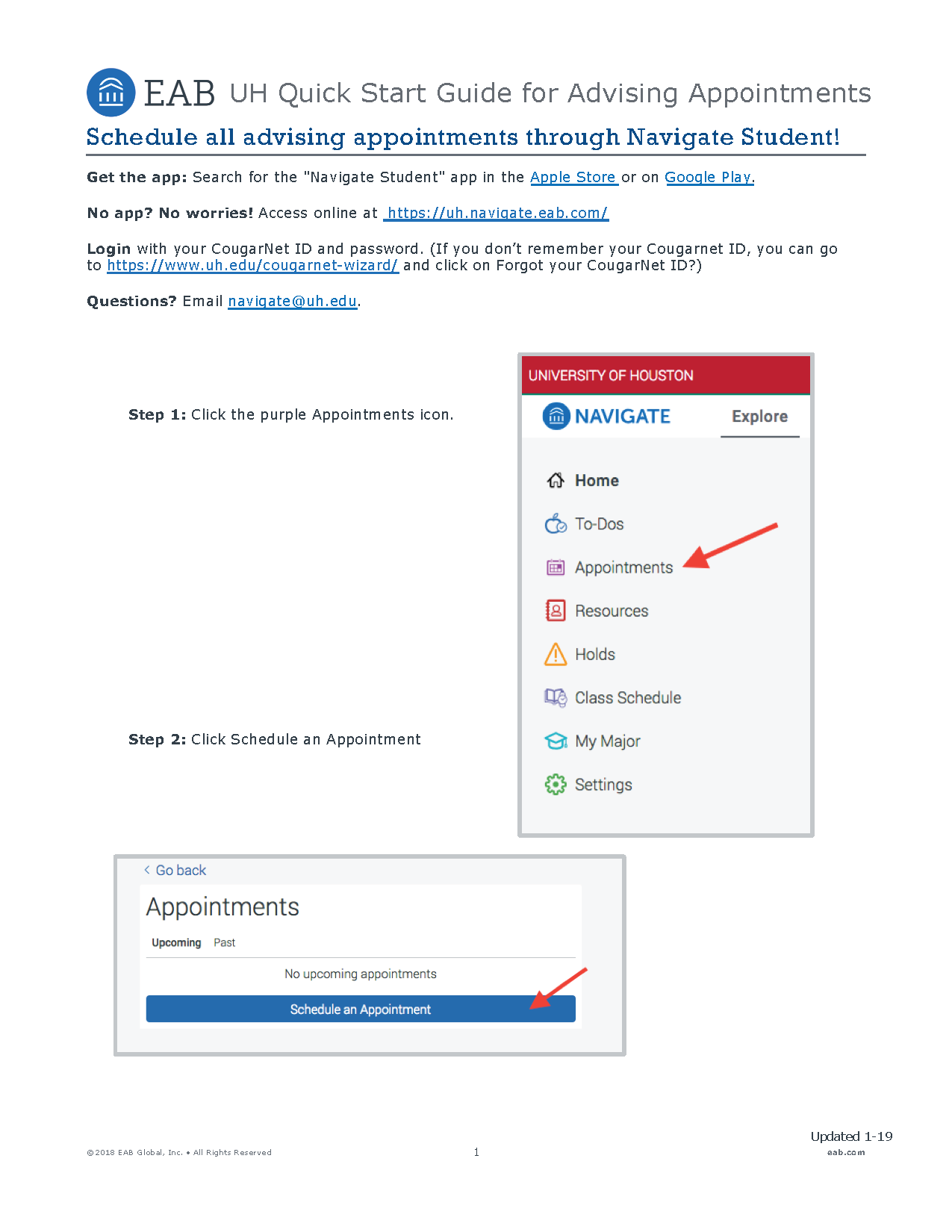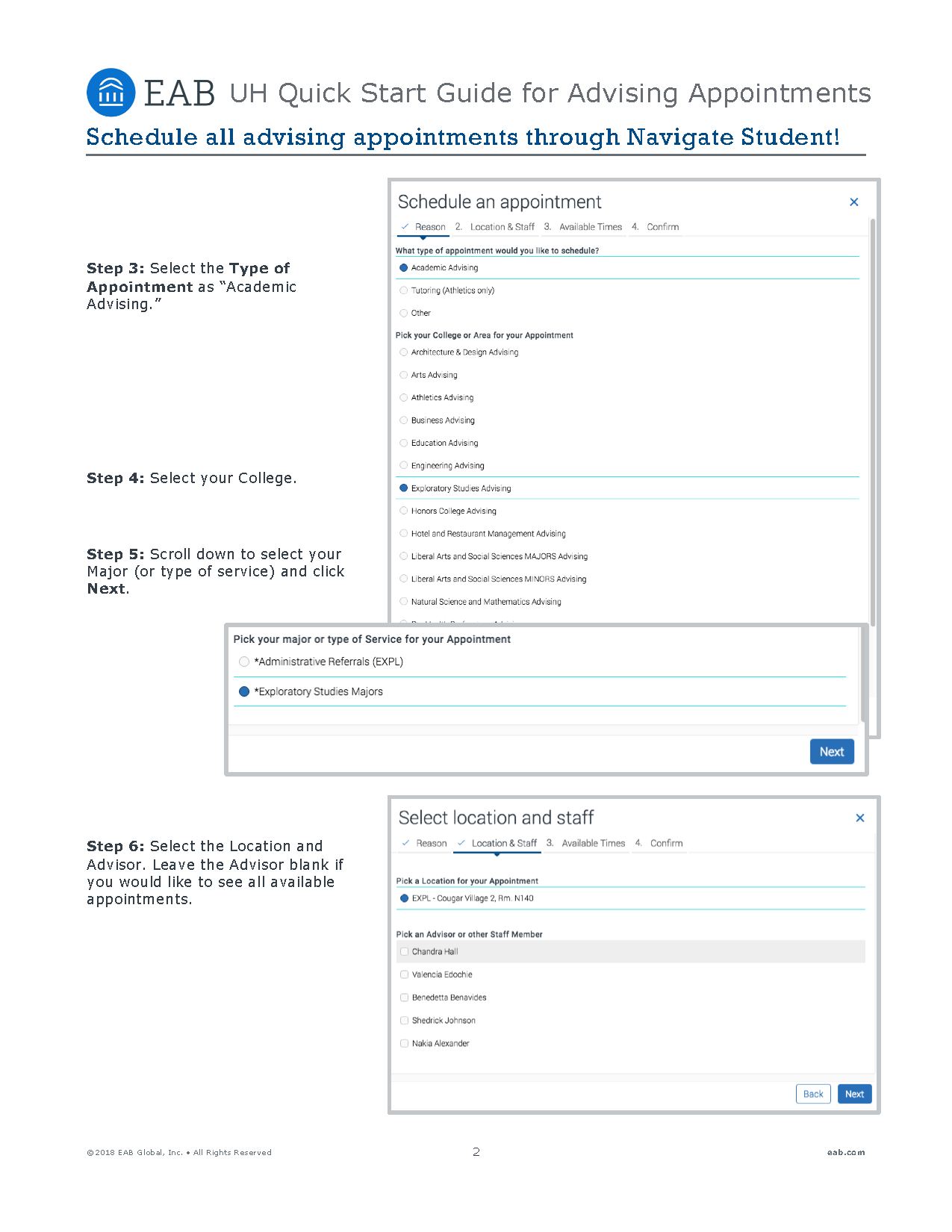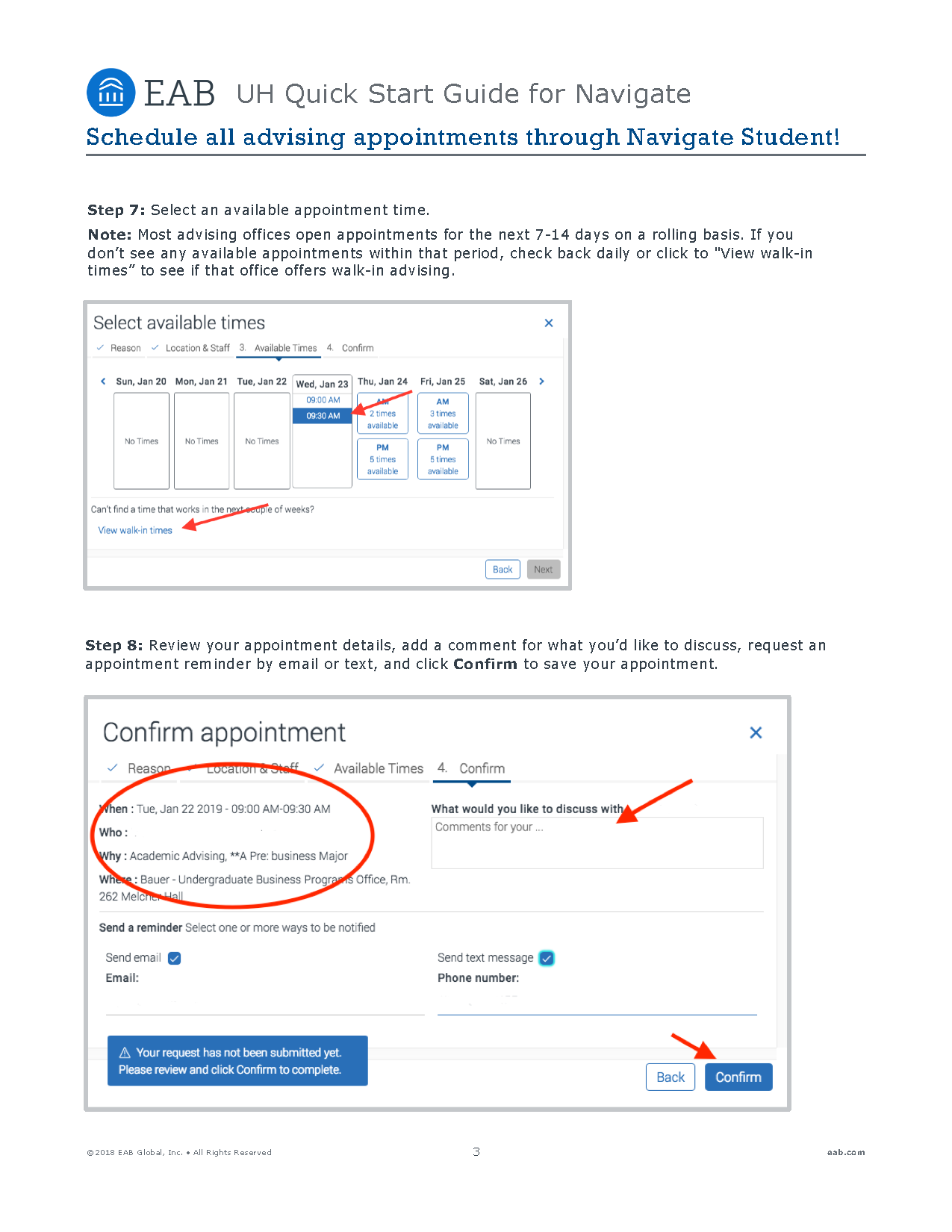 Frequently Asked Questions