College of Education Ranked First in the U.S.
The College of Education is home to the nation's  top online graduate education programs as ranked by U.S. News & World Report's list of 2015 Best Online Programs.  The magazine ranked online programs based on student-faculty interaction, student services and technology, faculty credentials and training, admissions selectivity, and peer reputation.
Provost Paula Myrick Short said, "I am exceptionally proud of the commitment by the College of Education faculty and Dean Robert McPherson to move the ranking from third in 2014 to first in the nation in 2015.  It is what we expect from our Tier One University."



Faculty and Students Reach Out to Immigrant Families
The University of Houston Law Center Immigration Clinic helped 40 immigrant families detained by the U.S. Department of Homeland Security at the Karnes Residential Detention Center, in Karnes City, Texas, during fall 2014. In early October, the Immigration Clinic Director and Clinical Associate Professor Geoffrey A. Hoffman and faculty traveled to the Karnes facility with several UH Law Center students as part of a joint project with the American Immigration Lawyers Association; Arnold and Porter; Akin Gump; Tahirih; and the UH Law Center clinic.

Following the trip, the clinic took three cases, and students assisted clients applying for release. In addition, the clinic director, staff and two students traveled to San Antonio immigration court and represented a mother and her two children in an asylum hearing in late December. Learn more about their experiences at Professor Hoffman's blog on the Karnes Detention Center .
Immigration Clinic Director Geoffrey Hoffman with faculty and students at the Karnes County Residential Center.

Engineering Professor Wins Coveted Award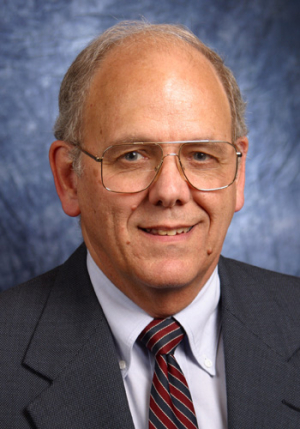 Dr. Donald Wilton, Professor Emeritus
Professor Emeritus Donald Wilton has been named recipient of the 2015 Technical Field Award from the Institute of Electrical and Electronics Engineers.  Founded in 1963, the IEEE is the world's largest professional association for the advancement of technology with more than 430,000 members.

The award recognizes outstanding contributions to electromagnetics in theory, application, or education, and specifically for Dr. Wilton's, "fundamental contributions to integral equation methods in computational electromagnetics".

Dr. Wilton will receive a bronze medal and certificate. He already has made arrangements to donate the associated honorarium to the fund created at his retirement to provide travel support for UH graduate electromagnetic students to attend professional meetings.  Congratulations Dr. Wilton and thank you!

Students Compete Nationally and Mentor Locally
 
 

Team Red Octane Lab and one conceptual vehicle design.
Mechanical engineering technology seniors Alberth Chavez, Roberto Guerra, and Giovani Guzman are Team Red Octane , representing the University of Houston for the second year at the Shell Eco-Marathon in Detroit this April.  Having spent four months in design and construction, these students are developing two vehicles for the marathon with different engineering concepts.  One vehicle will utilize a CNG (Compressed Natural-Gas) fuel system while the other is a GTO (Gas-to-Liquid) fuel system.  The research, development, and use of this technology is to compare and contrast the two while showing benefits of each.  The research has identified important topics such as cost differences, fuel efficiency, and body efficiency.  Working with various parameters set by Shell, Team Red Octane hopes to aid in the design and efficiency of future car design.
Team Red Octane is composed of Alberth Chavez, Roberto Guerra, and Giovani Guzman.
And to increase the team's impact on the future of car design, they have been working with 20 students from Alief Elsik High School studying auto technology, aerospace engineering, and welding.  The challenge to develop these two car concepts has motivated the three-person team to reach out to these high school students with several goals in mind.
Alberth said, "We hope to inspire students to enter a STEM-oriented career in a fun and educational manner. We are ensuring that we develop a plan and a lasting relationship with Alief I.S.D. so our program can continue after we graduate."
All three students agree the University has taught them the skills required for careers as engineers, and their experiences instilled in them leadership, management, and communication abilities to reach even more successes after graduation.


Cougar Chairs Graduates First Class
Twenty-eight emerging University of Houston leaders graduated from the first class of the  Cougar Chairs Leadership Academy on January 20.  Established last year to cultivate talent among current program chairs and future departmental leaders, the members of the  2014 CCLA class were pioneers, learning from each other and building lasting relationships benefitting themselves, colleagues, students and the University.  Congratulations to each of the graduates.  The 2015 class began January 21.

Cougar Chairs Leadership Academy Graduates at Rockwell Pavilion.