Houston-Louis Stokes Alliance for Minority Participation
The Houston-Louis Stokes Alliance for Minority Participation (H-LSAMP) is a model alliance working to increase the accessibility of science, technology, engineering and mathematics (STEM) disciplines for all students.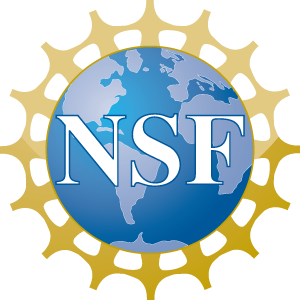 The Alliance was created with the goal of significantly increasing the number of minority students who obtain a degree in STEM majors, with the hope of increasing the number of graduate students in STEM programs. The Alliance is a non-discriminatory organization that accepts all qualifying individuals. All recipient students are awarded stipends by their participating universities and colleges in the consortium as well as the National Science Foundation to help defray the costs of an advanced education, to encourage research and community service, and to help bridge the divides between students of varying backgrounds.
Participating Colleges
The H-LSAMP program consists of six area colleges including:
University of Houston
Texas Southern University
Texas State UniversityRice University
University of Houston-Downtown
University of Houston-Clear Lake
The partnership also includes two area community colleges, Houston Community College and the San Jacinto College District, and Houston Independent School District.
Collaborative Learning Community
The combination of dedicated faculty, staff and outstanding scholars has created a collaborative learning community that provides support and guidance for the participants. Each alliance partner has a unique environment, but each holds the same core values. The programs have specially designed workshops that reinforce classroom learning by creating a team-building atmosphere, emphasizing proper study and communication skills, establishing time management skills, and providing problem solving skills to optimize success.
---
Louis Stokes
Born in Cleveland, Ohio, Louis Stokes and his brother Carl B. Stokes lived in one of the first federally funded housing projects, the Outhwaite Homes. Louis attended Central High School. Stokes served in the U.S. Army from 1943 to 1946. After attending Western Reserve University and Cleveland-Marshall College of Law, Stokes began practicing law in Cleveland in 1953. He served 15 terms in the U.S. House of Representatives, representing the east side of Cleveland, and was the first black congressman elected in the state of Ohio.