EAS Welcomes Joel Saylor

Saylor, Assistant Professor of Sedimentology, to Start in Fall 2013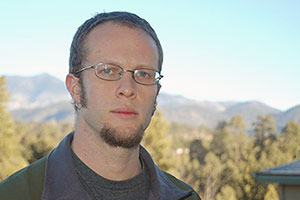 Joel Saylor will join the Department of Earth and Atmospheric Sciences faculty in Fall 2013 as an assistant professor of sedimentology. He holds a bachelor's degree from Case Western Reserve University and a Ph.D. from the University of Arizona.
Since completing his Ph.D. in 2008, he completed post-docs and teaching jobs at the University of Texas at Austin and Northern Arizona University. Saylor's main research areas include quantitative basin analysis, sedimentary facies analysis, stable isotopes and magnetostratigraphy.
His current research areas are located in mountain belts in Tibet, Colombia, Peru, China, and the western U.S. Planned projects include studies in Turkey and the western U.S. He will teach undergraduate and graduate courses in sedimentology and basin analysis.