For 15 years, David Tomatz led the University of Houston's Moores School of Music (MSM) into new artistic territories. Yesterday, the school bid farewell to the veteran musician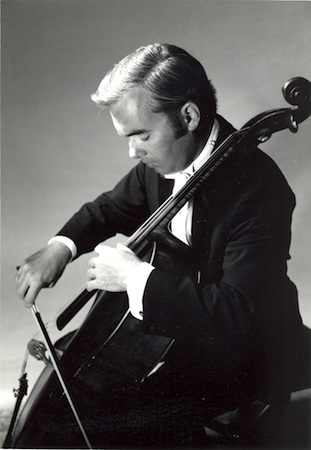 and educator. 
Tomatz, MSM director emeritus, passed away on Jan. 16.
Tomatz served as director of the Moores School of Music from 1984-1999.  He helped guide the creation of the Immanuel and Helen Olshan Texas Music Festival, the Moores Jazz Festival, the expansion of the school's opera program and the construction of the state-of-the-art MSM building and Moores Opera House. He also was instrumental in starting MSM's doctoral program. 
"Whether or not you knew David, you should know that the foundation he laid for what is today the Moores School of Music has allowed the school to continue to flourish," said MSM Director David Ashley White. "He will be greatly missed."
In addition to his career as an educator and administrator, Tomatz was an acclaimed cellist and performed with the Western Arts Trio (alongside pianist Werner Rose and Brian Hanly, violinist). As a member of the trio, Tomatz performed on stages across the U.S. and internationally. He also performed and recorded extensively as a solo artist. In addition, he played a key role in commissioning a great deal of music, especially for piano trio.
Tomatz is a former president of the National Association of Schools of Music. He earned his Ph.D. in musicology from Catholic University of America.  
---