Nikolay Didenko, bass soloist
Russian bass Nikolay Didenko graduated from the Moscow Academy of Choral Art in both singing and conducting. He was previously a soloist of the 'New Opera' in Moscow and a member of the Houston Grand Opera Studio.
His operatic roles include Don Geronio Il Turco in Italia with the Royal Danish Opera, Shostakovich's Rayok at the Liceu Barcelona, Cappelio I Capuleti e I Montecchi with Opera North (UK tour), Ramfis Aida and Oroveso Norma at the Teatro Comunale, Trieste La Forza del Destino at Cologne Opera, La Sonnambula at the Bolshoi Theatre, Pistola Falstaff at the Bilbao Opera and Filippo II Don Carlo and Leporello Don Giovanni both with the Opera Köln. He continues to perform across the world with many significant companies including the Houston Grand Opera, New York City Opera, Metropolitan Opera and Bilbao Opera. He recently sung Don Pasquale at the Bolshoi Theatre and Iris at the Festival de Radio France et Montpellier.
As a versatile performer, he is also established on the concert platform singing Verdi Requiem at the Beethoven Festival and with the Mozarteum Orchestra Salzburg under Alexander Shelley, Penderecki's Polish Requiem with the Simón Bolívar Symphony Orchestra, a new piece by Raskatov with the NTR at the Concertgebouw Amsterdam, Shostakovich Symphony No. 13 with the Malmö Symphony Orchestra and in Suntory Hall with the Tokyo Symphony Orchestra, Rossini's Petite Messe Solennelle in Cologne, Shostakovich Symphony No. 14 with the St Paul Chamber Orchestra, Credo with the Warsaw Philharmonic Orchestra, Mahler Symphony No. 8 with the Orchestra Sao Paolo, and L'amore dei tre re at the Beethoven Festival. He recently performed in the world premiere of Green Mass by Raskatov with the London Philharmonic Orchestra under Vladimir Jurowski.
Engagements this season and beyond include Manon Lescaut at the Cologne Opera, Verdi Requiem with the Orchestre National d'Ile de France, Gremin Eugene Onegin at the Frankfurt Opera and his debut with the Bournemouth Symphony Orchestra under Kirill Karabits.
Nikolay features on the Grammy award-winning disc Penderecki Conducts Penderecki, for Best Choral Performance (2017).
Timothy Hester, piano
Celebrating his 27th year with the Texas Music Festival, native Houstonian TIMOTHY HESTER is Professor of Piano and Director of Keyboard Collaborative Arts at the University of Houston's Moores School of Music. During his career, he has championed the music of Johannes Brahms, performing a vast majority of composer's works—instrumental sonatas, lieder, solo piano works and both piano concertos. At the University of Houston, he organized and performed on two Brahmsfests (2002 & 2016) and also performed a concert of early solo piano works of Brahms on a piano from the period (2008). Named Collegiate Teacher of the Year (2014) by the Texas Music Teachers' Association, Mr. Hester works with many vocalists in the Houston area, has taught Opera Studies at Rice University's Shepherd School of Music and also served on the faculty of the Houston Grand Opera Studio.
Mr. Hester has appeared worldwide in venues in Britain, France, Italy, China, The Netherlands, Mexico, Greece, Canada, Japan, Singapore and Taiwan. He has performed on the Bargemusic Series in New York, the Ojai Festival in California, the Park City International Chamber Music Festival in Utah, the Schlern International Music Festival in northern Italy, the Texas Music Festival in Houston, and the OK Mozart Festival in Bartlesville, Oklahoma as well as performing regularly with Da Camera, the nationally-recognized, Houston-based chamber music ensemble. He has especially enjoyed collaboration with such artists as Fredell Lack, Paula Robison, Patricia Racette, Ransom Wilson, Christiaan Bor, Nathaniel Rosen, Arturo Delmoni, Nina Beilina, William Sharp, Jon Kimura Parker, Eugenia Zukerman, Leon Spierer, Robert White, Mary Jane Johnson, Elmar Oliveira, Chi Liming, Carmen Pelton, Uri Pianka, Phyllis Pancella, Stefano Algieri, Lucy Shelton, Karol Bennett, Isabelle Ganz, Mitchell Stern, Paul Neubauer, Patrick Wroblewski, Joan Gibbons and Reiko Watanabe—as well as with his University of Houston colleagues. Mr. Hester's discography includes 20th century works of David Ashley White, Robert Beaser, Kenneth Frazelle, Arnold Rosner, Michael Horvit, Roy Harris, Samuel Barber and Bohuslav Martinu, as well as two solo piano recordings entitled KUHF Sessions.
Mr. Hester is a graduate of The Juilliard School, where he studied with renowned pedagogue, Adele Marcus. In addition, he studied extensively with UH Professor Emeritus, Albert Hirsh, and maintains a busy accompanying schedule, also having played master classes for Jean-Pierre Rampal, Pinchas Zukerman, Itzhak Perlman, Carol Wincenc, Richard Stoltzman, Elena Nikolaidi, Renato Capecchi, Vladimir Spivakov, Ruggiero Ricci, Paula Robison, William Preucil and many others.
Photo Credit: Evin Thayer Studios
Buck Ross, narrator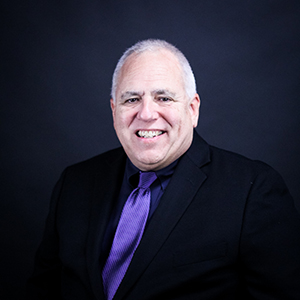 Buck Ross is the director and founder of the Moores Opera Center at the University of Houston where he has staged over 50 productions of operas from the standard repertoire as well as new works including The Ghosts of Versailles and The Dangerous Liaisons. This season he directed Cavallerla Rusticana and Pagliacci for El Paso Opera, Regina for Augsta Opera, and will be directing Barber of Seville for Nevada Opera. He has staged productions for the Houston Grand Opera, Des Moines Metro Opera, Kentucky Opera, the Houston Symphony, San Antonio Opera, Sarasota, Sacramento, and Utah Opera among others. For many years he was Director of Dramatic Studies for the Houston Opera Studio and co-director of the apprentice program of the Des Moines Metro Opera. He was librettist for an opera adaptation of E.M. Forster's A Room With A View with music by Robert Nelson that will be released as a CD on the Albany label this year. He is the author of english singing versions of several operas including Don Pasquale, La Finta Glardiniera, and Orpheus In The Underworld which is being performed by the Des Moines Metro Opera this summer. He holds degrees in music and theatre from Bucknell University and an MFA in stage direction from the University of Minnesota where he was assistant to H. Wesley Balk.