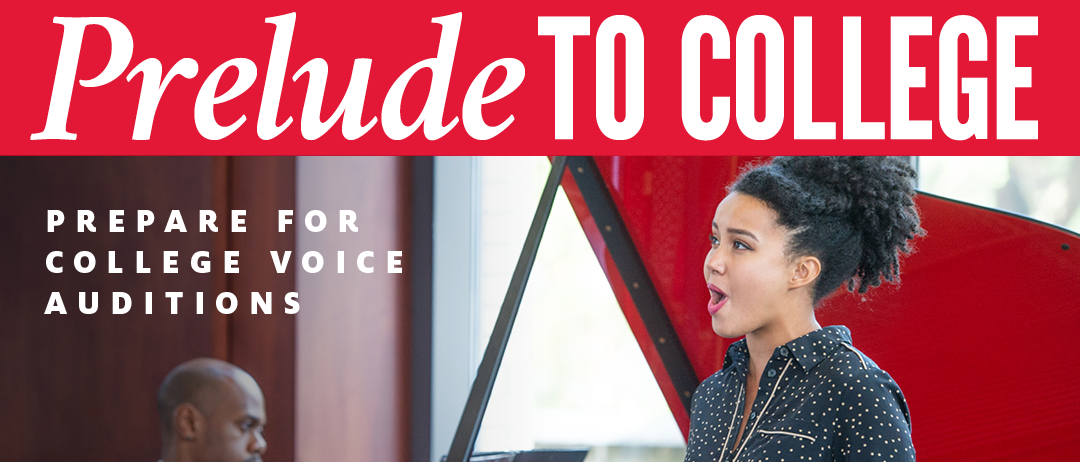 Monday, October 14, 2019
10 a.m. – 5 p.m.
Registration Opens Thursday, August 1, 2019
Apply by Friday, October 4, 2019
Prelude to College
Prelude to College at the University of Houston Moores School of Music is open to high school junior and senior singers who are interested in preparing for college music school auditions. Attendees will have the chance to rehearse with the Moores School Concert Chorale, tour the Moores Opera House and participate in a faculty studio class, The Audition Package session and a vocal masterclass.
Registration
The event is open to high school students in grades 11 and 12.
Guests (parents, chaperones, choral conductors, etc.) are also welcome to attend.
All attendees must register and purchase tickets online by Friday, October 4, 2019. 
Students

$30

Guests

$10

Includes lunch and light refreshments
There is a $3 convenience charge per ticket, up to $9 per order