Matthew Dirst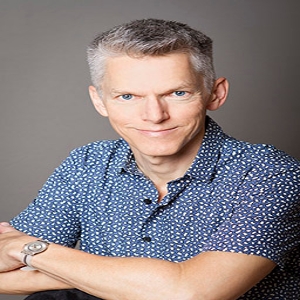 Professor of Musicology

e-mail: mdirst@uh.edu
office: MSM 215
office phone: (713)743-3150
address: 120 School of Music Bldg, Houston, TX 77204-4017
Download CV
Matthew Dirst is Professor of Music at the Moores School of Music, University of Houston, where he teaches courses in music history and performance practice. He is also Founder and Artistic Director of Ars Lyrica Houston www.arslyricahouston.org, a Grammy-nominated ensemble that specializes in Baroque chamber and dramatic works.
Equally active as a performer and scholar, Dirst is the author of Engaging Bach: The Keyboard Legacy from Marpurg to Mendelssohn (Cambridge University Press, 2012), and the editor of Bach and the Organ (University of Illinois Press, 2016). The former book, organized around the most productive ideas generated by Bach's keyboard works from his own day to the middle of the nineteenth century, shows how Bach's remarkable and long-lasting legacy took shape amid critical changes in European musical thought and practice. In the words of one prominent reviewer, it is "a compelling and readable survey, one marked by clarity, judgement and nuance" (Early Music). The latter is a collection of groundbreaking essays exploring various aspects of Bach's organ-related activities.
Widely admired for his stylish playing and conducting of Baroque music especially, Dirst was hailed by the Dallas Morning News for his "crisp but expressive direction" of the Monteverdi 1610 Vespers, which it named "Best Classical Performance of 2010." Early Music America described his recent solo recording, of harpsichord works by François and Armand-Louis Couperin (Centaur), as a "stylish, tasteful, and technically commanding performance…expressive and brilliant playing." Dirst's recordings of music by Alessandro and Domenico Scarlatti and J. A. Hasse with Ars Lyrica on the Naxos and Sono Luminus labels have earned a Grammy nomination for Best Opera 2011 and widespread critical acclaim.
Prof Dirst's academic degrees include a PhD in musicology from Stanford University, MM in organ and Master of Sacred Music degrees from Southern Methodist University, and a BM from the University of Illinois. A Fulbright scholar to France, he received the coveted prix de virtuosité in both organ and harpsichord with teachers Marie-Claire Alain and Huguette Dreyfus and did further harpsichord study with Alan Curtis at UC Berkeley. He also serves as Organist at St Philip Presbyterian Church in Houston.