Paul A. Bertagnolli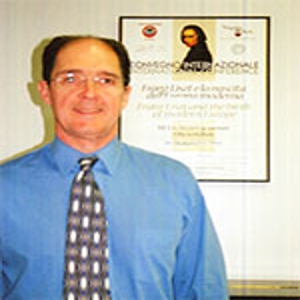 Associate Professor of Musicology
Musicology Division Chair
e-mail: pbertagnolli@uh.edu
office: MSM 217
office phone: (713)743-3144
address: 120 School of Music Bldg, Houston, TX 77204-4017
Download CV
Paul Bertagnolli earned a Ph.D. in musicology from Washington University in Saint Louis, an M.A. in music criticism from McMaster University in Hamilton, Ontario, and degrees in performance and music education from Yale University and the University of Wyoming, his home state. He has taught at the University of Houston since 1998.
Specializing in music of the nineteenth century, Bertagnolli is the author of Prometheus in Music: Representations of the Myth in the Romantic Era (Ashgate, 2007), which includes chapters on Beethoven's ballet, three Goethe settings by Reichardt, Schubert, and Wolf, Liszt's incidental music to a play by Herder, choral works by four French composers, a cantata by Hubert Parry, and concert overtures by Goldmark and Bargiel. His articles on Liszt have appeared in 19th-Century Music, Journal of Musicology, Journal of the American Liszt Society, Franz Liszt and the Birth of Modern Europe: Music as a Mirror of Religious, Political, and Aesthetic Transformations, and 19th-Century Choral Music (Routledge, in press). His current research focuses on the piano music of American composer Edward MacDowell.
Recently offered courses include seminars on Liszt, Schubert, Wagner, French music (1830-1870 and 1870-1914), and performance practice in the classical and romantic periods, plus surveys of the romantic and classical periods, chamber music literature, and the third portion of the undergraduate music history sequence.