James Austin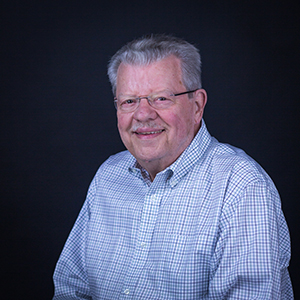 Professor Emeritus of Trumpet
e-mail: jaustin4@uh.edu 
Office: MSM 335
Office Phone:
Address: 120 School of Music Bldg; Houston, TX  77204-4017
Website: www.JamesAustinTrumpet.com
Education: Bachelor of Music with Distinction and a Performance Certificate, Eastman School of Music.
Personal: James Austin, a native Michigander, has been on the faculty of the Moores School of Music since 1960, first as an Affiliate Artist and then as Professor of Trumpet. He has also served on the faculties of the Houston Baptist University and the National Music Camp in Interlochen.
As a performer, James Austin has distinguished himself as principal trumpet of the Houston Symphony, Houston Grand Opera Orchestra, Houston Chamber Orchestra, and the acclaimed Eastman Wind Ensemble. He helped found the faculty Symphonic Brass Quintet upon joining the UH School of Music in 1960.
His students have an astounding record of achievement and success in the professional world. Recent graduates hold positions in the orchestras of Calgary, Vancouver, Dallas, Houston, San Antonio, and Louisville among others, and they are regularly contenders for positions with major orchestras throughout the world. Many of his students have become noted teachers in their own right in colleges and universities, high schools, and private studios.
Aside from his musical contributions, the University of Houston has benefited from his willing service as a member of the School of Music Advisory, Curriculum, and Scholarship Committees, as well as numerous other University, College, and School Search committees.
James Austin resides in SW Houston and enjoys his growing private Trumpet teaching practice and invites contact via www.JamesAustinTrumpet.com