Simone Dinnerstein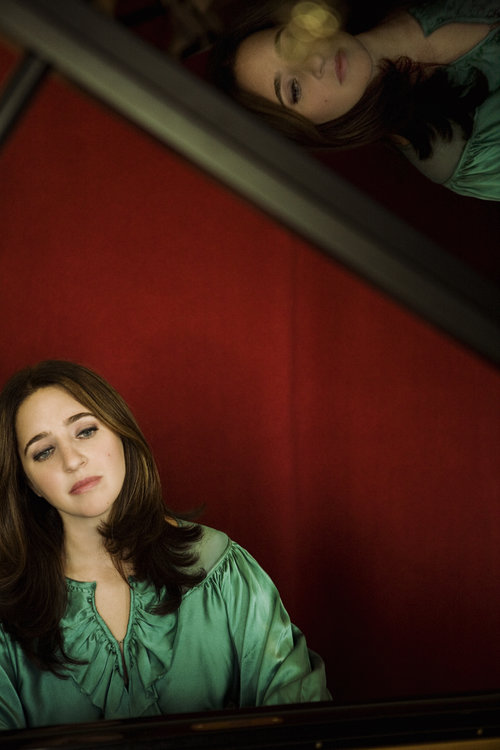 "…Ultimately, it is Dinnerstein's unreserved identification with every note she plays that makes her performance so spellbinding."  - The Washington Post

2018 was a banner year for Simone Dinnerstein, including a highly lauded recital at the Kennedy Center, her debut with the London Symphony Orchestra, a live recital for BBC's Radio Three, and an ambitious season as the first artist-in-residence for Music Worcester, encompassing performances, school outreach, master classes, and lectures. Future highlights include a European tour with Kristjan Jarvi and the Baltic Sea Philharmonic and a residency in San Francisco with the New Century Chamber Orchestra including a collaboration with Daniel Hope and Lynn Harrell for the Beethoven Triple Concerto.
Known for her highly personal recital programs, she is increasingly branching out into interesting collaborations. Upcoming projects include performances conducting and leading from the keyboard with her newly-formed string ensemble Baroklyn; duo recitals with cellist Matt Haimovitz; and Portals: Travels through Time, a performance piece with violinist Tim Fain.
Dinnerstein spent 2018 touring Piano Concerto No.3, a piece that Philip Glass wrote for her as a co-commission by twelve orchestras. Circles, her world premiere recording of the concerto with Grammy-nominated string orchestra A Far Cry, topped the Billboard Classical charts. At their New York premiere, the New Yorker was "struck dumb with admiration" by this new addition to the piano concerto repertoire. She has performed the concerto in the U.S. and abroad, including performances alongside the co-commissioning orchestras. Future performances will be held in France, Germany, Italy, and Canada.
Dinnerstein released Mozart in Havana in 2017, recorded in Cuba with the Havana Lyceum Orchestra. She went on to bring the orchestra to the United States for their first ever American tour, which was received with tremendous enthusiasm and was featured in specials for PBS and NPR. Also in 2017, she collaborated with choreographer Pam Tanowitz to create New Work for Goldberg Variations, which was on the year-end top ten lists of critics at the New York Times and the Boston Globe. This project continues to tour and will be given a run of performances at New York's Joyce Theater in 2019.
Dinnerstein first attracted attention in 2007 with her self-produced recording of Bach's Goldberg Variations. It was a remarkable success, reaching No. 1 on the Billboard Classical chart in its first week of sales and was named to many "Best of 2007" lists including those of the New York Times, the Los Angeles Times, and the New Yorker. The recording also received the prestigious Diapason d'Or in France and established Dinnerstein's distinctive and original approach. The New York Times called her "a unique voice in the forest of Bach interpretation."
Since 2007, Dinnerstein has made a further eight albums with repertoire ranging from Beethoven to Ravel, all of which have topped the Billboard Classical charts. Dinnerstein's performance schedule has taken her around the world. She has performed at venues including Carnegie Hall, Boston's Symphony Hall, Vienna Konzerthaus, Berlin Philharmonie, Sydney Opera House, Seoul Arts Center, and London's Wigmore Hall; festivals that include the Lincoln Center Mostly Mozart Festival and the Aspen, Verbier, and Ravinia festivals; and performances with the Vienna Symphony Orchestra, Dresden Philharmonic, Staatskapelle Berlin, RAI National Symphony Orchestra, Royal Scottish National Orchestra, Czech Philharmonic, Danish National Symphony Orchestra, New York Philharmonic, Minnesota Orchestra, Atlanta Symphony, Baltimore Symphony, Montreal Symphony Orchestra, Melbourne Symphony Orchestra, Orquestra Sinfonica Brasileira, and the Tokyo Symphony.
Dinnerstein has played concerts throughout the U.S. for the Piatigorsky Foundation, an organization dedicated to bringing classical music to non-traditional venues. She gave the first classical music performance in the Louisiana state prison system at the Avoyelles Correctional Center and performed at the Maryland Correctional Institution for Women in a concert organized by the Baltimore Symphony Orchestra.
Dedicated to her community, Dinnerstein founded Neighborhood Classics in 2009, a concert series open to the public and hosted by New York public schools to raise funds for their music education programs. She also created a program called Bachpacking during which she takes a digital keyboard to elementary school classrooms, helping young children get close to the music she loves.
A winner of Astral Artists' National Auditions, she is a graduate of The Juilliard School where she was a student of Peter Serkin. She also studied with Solomon Mikowsky at the Manhattan School of Music and in London with Maria Curcio. She is on the faculty of the Mannes School of Music and lives in Brooklyn with her husband, son, and Old English Sheepdog, Daisy.
Photo credit: Lisa-Marie Mazzucco

Vadym Kholodenko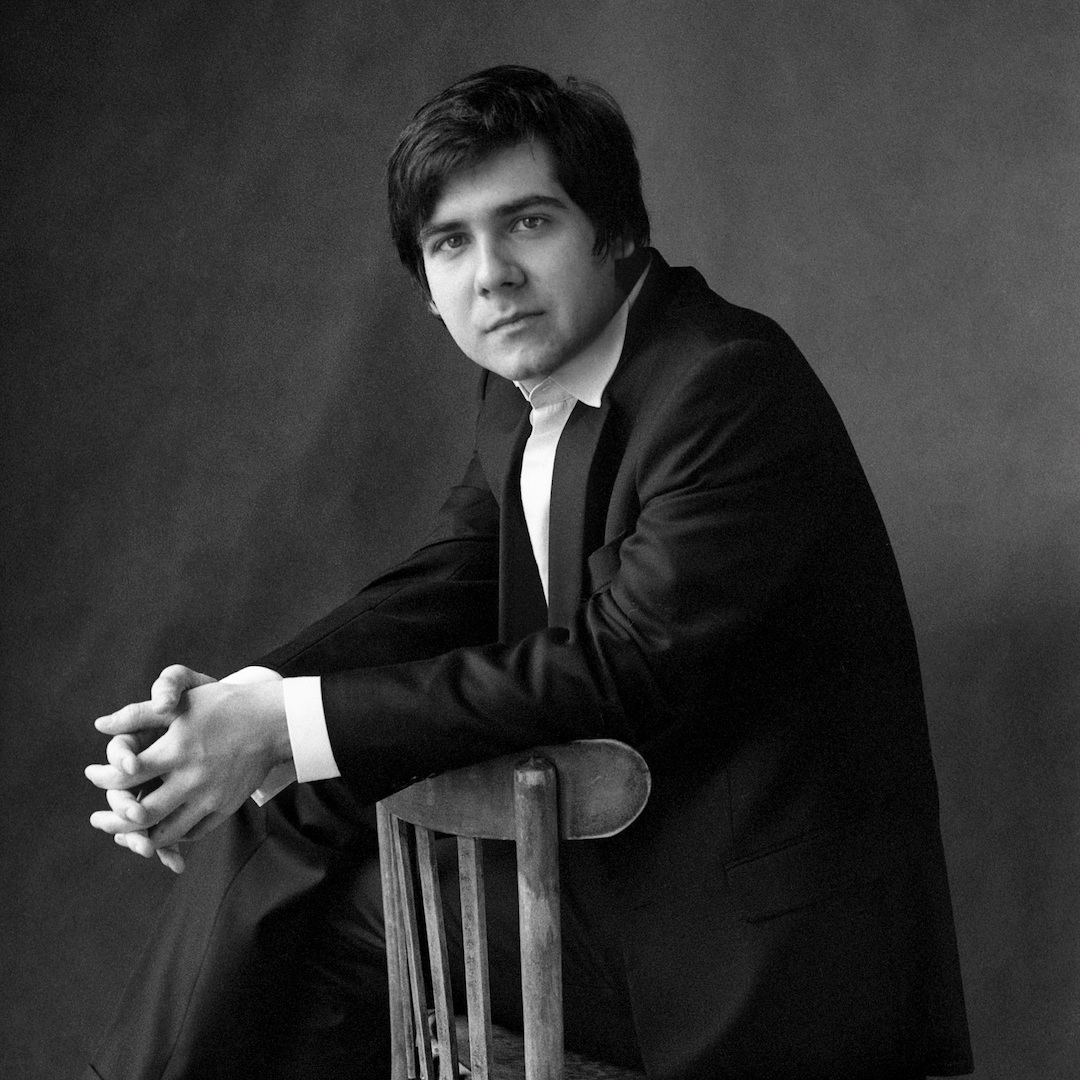 "intelligent virtuosity and youthful fire." — The Guardian
Vadym Kholodenko is fast building a reputation as one of the most musically dynamic technically gifted performers of the new generation of pianists, praised by the Philadelphia Enquirer in his performance of Tchaikovsky with the Philadelphia Orchestra for "his absorbing melodic shading [and] glittering passage work." Winner of the 2013 Gold Medal at the Van Cliburn International Piano Competition, Kholodenko has begun to forge an international career throughout Europe, Asia and North America to great critical acclaim. Previous awards include First Prize at the 2011 Schubert Piano Competition in Dortmund, First Prize at the 2010 Sendai Piano Competition in Japan and the Grand Prix at the Maria Callas Competition in Athens.
Following the Cliburn Competition Kholodenko was appointed the first ever "Artist in Partnership" with the Fort Worth Symphony Orchestra. This three-year collaboration included performances of the complete Prokofiev piano concertos which were recorded for release on Harmonia Mundi in addition to chamber music projects and international touring. Artistic partnerships form an integral part of Kholodenko's musical drive. A committed chamber musician he has collaborated with Vadim Repin, Alena Baeva and cellist Alexander Buzlov.
Kholodenko has collaborated with distinguished conductors including Valery Gergiev, Leonard Slatkin, Vladimir Fedoseyev, Kirill Karabits, Miguel Harth-Bedoya, Yuri Bashmet, Vladimir Spivakov and Kazuki Yamada. In North America he has performed with the Philadelphia Orchestra, Atlanta Symphony, Indianapolis Symphony, Rochester Philharmonic, and San Diego Symphony Orchestras, and given recitals throughout the country including in Boston and at the Aspen Music Festival.
In Europe he has recently worked with the Royal Philharmonic Orchestra, BBC Scottish Symphony Orchestra, Orchestre Philharmonique de Luxembourg, Orquestra Sinfónica Do Porto Casa Da Música, Malmö Symphony Orchestra, Norwegian Radio Orchestra, Prague Symphony Orchestra, RTVE Symphony Orchestra in Madrid, Orquesta Nacional de España and has given recitals at LSO St Lukes in London, Radio France in Paris, Liszt Academy Budapest, Lucerne, Moscow Conservatoire and, at the SWR Schwetzignen Festspiele. He's performed extensively in Japan including with the Tokyo Metropolitan Symphony Orchestra and regularly returns for recital tours. In 2013 he held a residency at the Mariinsky Concert Hall where he was named Artist of the Month by Valery Gergiev, who has since requested him for concerto performances in Paris, Luxembourg and Moscow.
Highlights of the 2017/18 season include concerto engagements with the Orchestre National Bordeaux Aquitane / Paul Daniel, Barcelona Symphony Orchestra and a tour of the US with the Staatskapelle Weimar and Kirill Karabits whilst in Mexico he performs both a concerto and recital at the Festival de Mayo. He makes his Wigmore Hall and Salle Gaveau debuts in 2018.
Kholodenko's recordings for Harmonia Mundi include the Grieg Piano Concerto and Saint-Saens Piano Concerto No 2 with the Norwegian Radio Orchestra / Harth-Bedoya, which was released in August 2015 to critical acclaim and awarded "Editor's Choice" in Gramophone "a truly outstanding recording". His latest release for the label – the first instalment of his Prokofiev Concerto Cycle (Nos 2 & 5) – was praised by Gramophone for its "forthright, lithe ad virile performances." Future releases include the second disc of Prokofiev concertos and solo works by Scriabin.
Vadym Kholodenko was born in 1986 in Kiev, Ukraine. At the age of 13 gave his first concerts in the USA, China, Hungary and Croatia and in 2004 he was awarded the Russian Youth National Prize "Triumph". In 2005 moved to Moscow to study at the Moscow State Conservatoire under the tutelage of the Honoured Artist of the USSR, Professor Vera Gornostaeva.
Mackenzie Melemed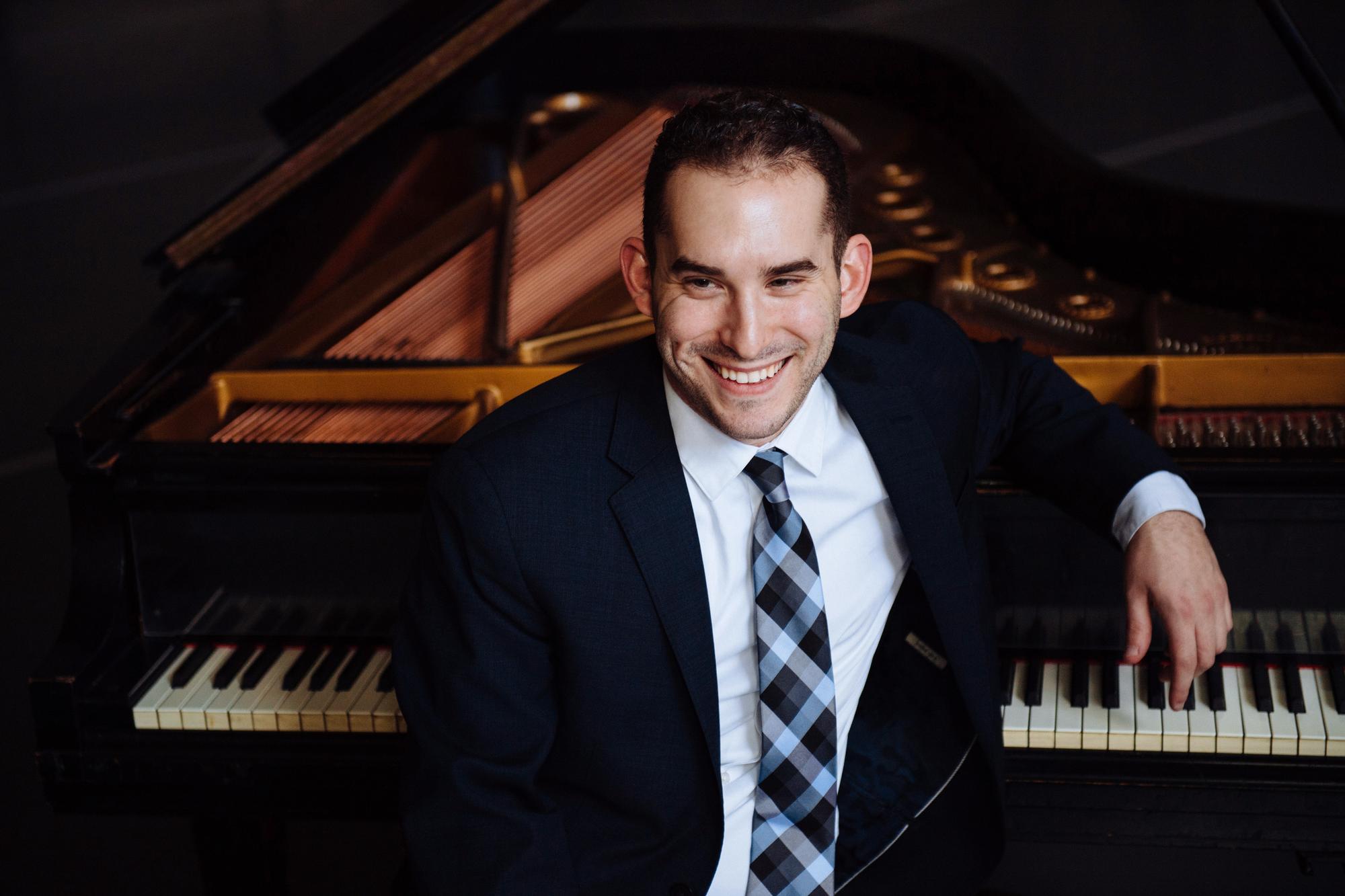 "…an excellent young pianist." - The New York Times

Winner of The Juilliard School's 2019 Leo B. Ruiz Carnegie Hall Recital Prize, The Juilliard School's 2018 Arthur Rubinstein Piano Prize, and the 2018 Paris Recital Prize from Poland's Prix de Tarnów Competition, twenty-four year old American pianist Mackenzie Melemed is currently studying in the highly selective two-year Artist Diploma program at The Juilliard School with Robert McDonald and Emanuel Ax, while also performing on the international stage. Praised by the New York Times as an "excellent young pianist" he has performed throughout the United States, in China, the Czech Republic, Finland, France, Japan, Poland, Sweden and Switzerland. Melemed graduated from The Juilliard School's prestigious accelerated five-year-dual-degree program with his Bachelor of Music and Master of Music degree.
As the only finalist from the United States, Melemed won the 3rd Prize from the 1st China International Music Competition. Melemed performed Rachmaninoff's Rhapsody on a Theme of Paganini with The Philadelphia Orchestra under the baton of Maestro Yannick Nézet-Séguin at the National Center for Performing Arts in Beijing.
Melemed began the 2018-19 season in October with a concert tour in Finland, where he performed solo recitals, chamber music concerts, and concerti with orchestra. Highlights of that tour include the first performance of Barber's Piano Concerto with the Helsinki Philharmonic Orchestra and the European premiere of South Korean composer Jeajoon Ryu's Piano Concerto with Ralf Gothóni and the Kuopio City Orchestra. In November, he was invited to record the Ryu Piano Concerto with Ralf Gothóni and Sinfonia Varsovia. The CD will be released in 2019 on the Warner label, and commemorates 30 years of diplomacy between Korea and Poland. Additional upcoming engagements include Finland's Sysma Summer Sounds Festival, New York's Classical Bridge Festival and Melemed's New York Debut Recital at Carnegie's Weill Recital Hall in December.
In December, Melemed gave a solo recital at WQXR's The Greene Space performance hall and Grieg's Piano Concerto with the Massachusetts Symphony Orchestra at Mechanics Hall in Worcester, MA. In January, Melemed performed at the Glafsfjordens Music Festival in Sweden, appearing in concerts with the David Oistrakh Quartet and bassoonist Sebastian Stevensson. In February, Melemed gave performances in the San Francisco Bay Area and celebrated his birthday in San Diego with Junhee Kim, his piano-duo partner. In March, Melemed went back to Finland twice, performing Selim Palmgren's Piano Concerto No.2 with the Tampere Filharmonia and Beethoven's Piano Concerto No.3 with Saimaa Sinfonietta.
In April, Melemed performed Jeajoon Ryu's Piano Concerto on tour with the KBS Symphony Orchestra (Korea) at the Beethoven Eastern Festival in Poland. The concerts were held in Lublin, Katowice (NOSPR), and in Warsaw at the National Philharmonic Hall. Melemed will give his Artist Diploma recital at The Juilliard School's Paul Hall as well.
In recent seasons, Melemed performed throughout the United States, Finland, France, and Switzerland, performing solo recitals, chamber music, and concerti. In February 2018, Melemed's recording of Avner Dorman's Three Etudes was released on the Steinway and Sons label.
Melemed owes his successes to a tremendous musical upbringing and to the constant support and love from his family. Former teachers include Dean Arvidson, Alexander Korsantia, Olga Rogach and William Smiddy. Additionally, Melemed has been honored to work with distinguished artists, such as Vladimir Feltsman, Stephen Hough, Robert Levin, Susan Starr, and Nelita True, among others.
When Melemed was three, his grandfather bought him a keyboard at a yard sale, leading to his enrollment in a beginner piano course. Performance at local senior centers soon became a weekly occurrence, and by the time Melemed turned seven, he had given over 200 concerts for senior citizens and charitable organizations. When Melemed appeared on The Rosie O'Donnell Show, she remarked, "what a bargain!" at the $1 price-tag for the instrument that ignited his passion for music. A series of small local performances connected Melemed with Washington D.C. in 2004, and Melemed was invited to perform at the White House Holiday Open House for five consecutive years. In 2007, only one year after beginning classical training, Melemed won the grand prize at the Bradshaw and Buono International Piano Competition and gave his Carnegie Hall debut.
Before heading off to college, Melemed won the 5th Prize at the 2012 Gina Bachauer International Young Artists Piano Competition in Utah. As a result, he was invited to perform in the Czech Republic, Melemed's first international travel experience. An extended layover in Helsinki piqued Melemed's interest in Finnish, one of the most difficult foreign languages. After Melemed was accepted to The Juilliard School, he began studying Finnish at Columbia University. Melemed studied Finnish for three years, returned to Finland to meet a pen-pal he had been corresponding with, and gave his Finnish debut recital at a small church. Melemed heard about an upcoming piano competition in Finland and decided to apply. Melemed was awarded the 1st Prize and Chamber Music Prize at the 4th Maj Lind International Piano Competition in August 2017.
Melemed is passionate about performing new and underplayed repertoire. He took an immediate interest in the music of Israeli-American composer Avner Dorman after performing his Three Etudes and winning the Commissioned Etudes Prize at the 2012 New York International Piano Competition. Melemed recently championed Dorman's Sonata No.2. Melemed also values education as much as performance, and his verbal program notes often explain compositional styles and discuss historical circumstances behind a work's conception. Melemed leaves his audience excited about classical music, often eager to further research an intriguing composer or work.
Photo credit: Jiyang Chen