CLASS OF 2017
Alexandra Di Nunzio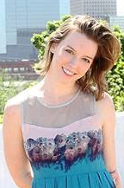 Alexandra is a fundraiser and arts advocate who enjoys creative problem solving and thrives on challenging projects and successfully "flipping" programs. She looks forward to using her MA in Arts Leadership to further her professional work and is excited to reach out in the Houston community to serve a variety of causes and organizations. Through the MAAL program, she has worked with Society for the Performing Arts and HITS Theatre. Alexandra currently works as Development Operations Manager for Houston Ballet.
"The MAAL Program has given me not only the knowledge and network to effectively impact the community, but the confidence to create my own path within the arts sector. I am so grateful to all of my peers and professors."
Photo courtesy of Pin Lim


Chenay Newton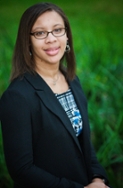 Chenay Newton is an arts administrator who has a passion for dance and arts education. She began her career in the non-profit sector upon completing her undergraduate degree at the University of Virginia. A native Virginian, Chenay moved to Houston to pursue a career specifically in the Arts, beginning with earning her M.A. in Arts Leadership from the University of Houston. During her time in the MAAL Program, Chenay worked with Houston Ballet and the Children's Museum of Houston.
"The Arts Leadership program has helped me combine my love for dance and arts education with the administrative backing to make meaningful impact as an Arts Leader."

Photo courtesy of Bryan Kaplun
Isabelle Dom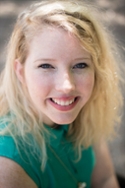 Isabelle Dom works in the Education and Community Engagement department at the Houston Ballet where she focuses on audience engagement and issues of access to the arts.
Isabelle holds a Bachelor of Fine Arts in Dance and a Bachelor of Arts in Global Studies from Randolph College and a Masters of Arts in Arts Leadership from the University of Houston.
"The Arts Leadership program is impressively crafted. The professors are not only industry professionals themselves but they increase access to other industry professionals through guest speaking. The projects assigned are practical and relevant and send students out into the community which only contributes to each student's network. Most importantly, my fellow MAAL students are equally impressive, all in their own right. My relationships with them are, by far, my most valuable outcome."


Rashida E. Moore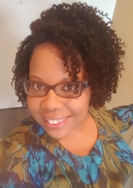 Rashida E. Moore is a native Texan who holds a B.A. in Applied Music from Baylor University and will receive her M.A. in Arts Leadership from University of Houston in May 2017.  As a performer, arts advocate, and fundraising professional, she has over 8 years of experience in non-profit development and has also served organizations in the areas of membership, special events management, and education.  During her time in the MAAL program, Rashida maintained employment with the American Institute of Architects, Houston Chapter (AIA Houston) and has had the privilege of profiling and working alongside seasoned arts leaders from Houston-based organizations including Ars Lyrica, Community Artists' Collective, Houston Ballet, Opera in the Heights, and Society for the Performing Arts. She completed her practicum placement in Washington, DC with the Smithsonian Institution's National Museum of African American History and Culture and worked as an intern in the Office of Council Relations and Special Initiatives during the Museum's first year of opening.  This opportunity was a great honor and served to refresh and reinvigorate her passion for emboldening philanthropy for arts and culture organizations.  As an arts leader, Rashida values and speaks to the power of the performing, visual, and literary arts to transcend language, culture, race, ethnicity, class, and abilities to communicate and promote unity, empathy, dialogue, and cultural exchange.
"The MAAL program at UH has been quite an experience for me.  I chose to remain in the workforce and pursue this degree part-time over the span of four years which provided for an experience that was full of challenges.  But, I now walk away with a valuable 21st century education that will propel me forward as a change-maker, innovator, and forward-thinking arts leader.  I am confident that this program has prepared me well to bridge the successes of the past with the vast opportunities for the future of the arts in our country.  Yes, it took me some time to get here but, it's surely been worth the wait!"


Briar Koehl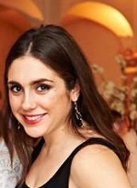 Briar Koehl completed her BA in Art History and Studio Art with a concentration in Painting at Saint Mary's College, Notre Dame, Indiana and her MA in Arts Leadership from the University of Houston.
During her time in the program, she has worked in the Houston area at the Museum of Fine Arts, Houston and Cindy Lisica Gallery and served as the Events co-chair for the Arts Leadership Alumni and Student Association Board.
"I am more thankful than words can describe for my time in the MA in Arts Leadership program. It has given me the administrative and theoretical framework that I did not receive through my undergraduate art history and studio classes. Through my two years in the program, I have met and grown wonderful relationships with my professors, peers, and arts leaders in the Houston area."


Jordon Nickerson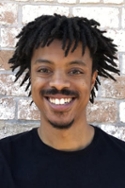 Jordon Nickerson is a Houston based musician and administrator focused on developing new business models in the music industry. Jordon completed his undergraduate degree in Music Marketing at the University of Texas at San Antonio. After relocating to Houston he began playing violin in the Fort Bend Symphony Orchestra, and later serving on the Board of Directors of the organization. In August of 2016 Jordon became the Operations Manager of the Houston Youth Symphony.
"The Arts Leadership program has been valuable for me because it helped me get over many of the psychological barriers to pursuing a career in the arts. The thought of making a career out of the arts can be anxiety inducing, but when you have the solid understanding of how organizations work, practical hands on experience and the support of a community, all of which the Arts Leadership program provides, you're able to make that leap of faith with much more confidence"


Denae Powell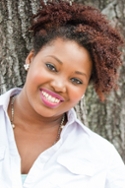 Denae Powell is a native of Bassfield, Mississippi and a graduate of Tougaloo College.  Denae is a huge advocate for arts education and its importance to the growth and development of future generation.
"My BA in Art Education gave me the tools to teach and nurture children in an artistic fashion.  This MAAL degree has given me the tools to work with adults, educating and informing them on the importance of ensuring that each child gets quality and equitable access to arts education."
Photo courtesy of Bryan Kaplun


Nancy Agin Dunnahoe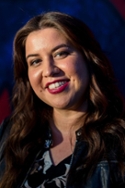 Nancy Agin Dunnahoe is a creative marketing professional, music publicist/archivist and proprietor of Neon Artifact, a content agency for the arts. She graduated from the University of Houston (UH) Honors College with a BA in Creative Writing and an MA in Arts Leadership from the Kathrine G. McGovern College of the Arts at UH. Nancy manages a legacy collection of Texas underground music, arts and cultural ephemera, which she preserves and shares as the digital humanities effort, Wild Dog Archives. She and her co-collaborator, Tayvis Dunnahoe, are also preserving the Audio/Video Plus archive and own a collectible VHS business specializing in genre film.
Nancy has assisted Lawndale Art Center, DiverseWorks and Contemporary Arts Museum Houston (CAMH) with organizing and promoting events and exhibitions. While completing her practicum in 2016, she co-organized an exhibition of select artifacts from the archive of Mydolls, Houston's original femme punk band, and participated in the 20HERTZ lecture "A World of Our Own: Mydolls and the Houston Punk Scene," for which she created a zine catalog.
"The incredible mentors I've met during my graduate studies have helped me grow, not just as a creative entrepreneur, but as an advocate of our local arts community. Houston has many unsung heroes and creative pioneers. Through the MAAL program, I've honed my vision of creating an agency dedicated to shining a light on and preserving their stories so we can know our city's significant artistic and cultural impact."
Photo courtesy of Jeff Gilmer 


Kathrine Zeren Gilmer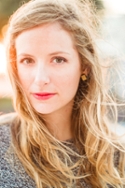 Kathrine Zeren Gilmer is the owner and designer of a Houston-based collection of men's accessories, Kathrine Zeren.
She is passionate about promoting sustainability in design and helping to build up the apparel design and manufacturing industry in the Houston area. Her past experience includes working as an art + design educator and designing for a major corporate retailer. She holds a MA in Arts Leadership from the University of Houston and a BFA in apparel design from the Rhode Island School of Design.
"The Arts Leadership program at UH has helped to broaden my understanding of what it takes to effectively manage an arts based organization, both at the nonprofit and for-profit level. I know that the connections I have made as a result of the program will continue to play a vital role in my future work."
Photo courtesy of Melissa Fitzgerald


Class of 2016
Kayla M. Boffone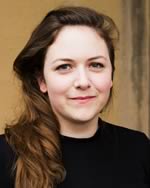 Kayla M. Boffone is a director, educator, and arts advocate with over 5 years experience in arts education. Throughout her time in the MAAL program, she worked with the Houston Shakespeare Festival, Indo-American Association, and Mildred's Umbrella Theater Company.
"The Houston arts scene becomes your classroom as you are provided the opportunity to explore every type of arts organization. I am grateful for the hands-on experience and mentorship this program provided."
-Photo courtesy of Duke Hunter
Olivia Howell-Wilson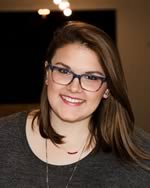 Olivia Howell-Wilson completed her B.A. in Art History at the University of North Texas and her M.A. in Arts Leadership from the University of Houston.
When thinking about furthering her education, she began looking into graduate programs that could enrich and define her career goals to advocate creative freedom and support the education of the Arts to children. Due to a successful practicum placement through the Arts Leadership program, Olivia now works as the Maker Annex Coordinator at the Children's Museum of Houston.  
"The Arts Leadership program offers a unique experience with professors ranging in backgrounds, talents, and expertise. During my studies, my professors and advisors went above and beyond to guide my passions and help define my strengths and weaknesses so that I could become a more effective leader."
Michael McFadden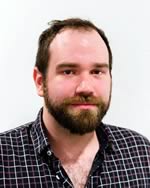 Michael McFadden is a Houston-based arts writer, critic, and organizer. He has organized exhibitions and programming around the city in solo projects and through the curatorial collaborative Suplex and has worked closely with several organizations in the visual arts community, including Project Row Houses and Art League Houston. McFadden is an advocate for the rights of artists and is interested in the socioeconomic construction of the value placed on art. He is also your new best friend.
"The Arts Leadership program is an excellent means for discovering, tapping, and cultivating the potential that one holds for their work in the arts. Through the theoretical development and practical application of ideas, you can learn how to support an existing organization or construct your own."
-Photo by Alex Barber, courtesy of Art League Houston
Grace Ruiz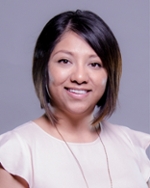 Graciela Ruiz is a Texas native with a diverse background in the visual arts. She holds Undergraduate degrees in Fine Arts and Art History from The University of Houston. In May 2016, Ms. Ruiz will also receive her M.A. in Arts Leadership from The University of Houston.
She has worked in an administrative capacity with C2 Art Advisors, Rothko Chapel, and, most recently, the new Sugar Land Cultural Arts Department. In her work with the City of Sugar Land, Ms. Ruiz was vital to the implementation of a Cultural Arts Strategic Plan in the first year of its existence. Drawing on her wide array of administrative experience, she was able to support the burgeoning art community of Houston's fastest-growing and most diverse suburb.
In addition to her administrative work in the arts, Ms. Ruiz also continues to explore her interest for book arts, contemporary craft, and ceramics; and, in her free time, volunteers for animal welfare organizations across the city. She lives in Houston, TX with her husband, three dogs, and one bearded dragon.
"The Arts Leadership program has been an exceptional experience. Thanks to the program I was able to take advantage of many networking opportunities through class assignments, presentations, and site visits. I am more in tune with Houston's growing art community than ever."
Jon Lindsey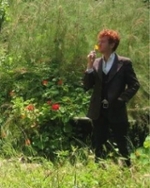 Jon Lindsey is a founder of Self Actualization Gallery and Blue Agave Writers' Workshop, and also serves as a member of the MASS Gallery collective.
Jon holds an MFA in Critical Studies from CalArts and an MA in Arts Leadership from the University of Houston.
"The MA in Arts Leadership has given me a clear-sighted understanding of how arts organizations operate, survive and flourish, as well as the freedom to test these theories, and myself, in real world settings. The program makes perfect sense for experienced arts administrators looking to take the next step in their careers, and future arts leaders ready to get their feet wet by diving in head first."
Duke Hunter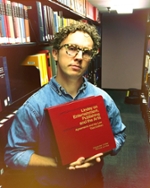 Duke Hunter earned his BS in Liberal Studies at Point Park University in Pittsburgh, PA. After moving to Houston with his wife in 2012, he began looking into graduate programs that could integrate a multi-passionate approach to building a career that encompasses experience in education, performance, and arts management. Duke works as an Associate Teacher with HISD, a freelance musician, a private music instructor at Vivaldi Music Academy, and as a House Manager at the Midtown Arts and Theater Center of Houston (MATCH).
"This program lays out a theoretical framework for the most crucial areas of nonprofit arts management—development, finance, marketing and public relations, and nonprofit management theory. I'm proud to be part of this program because I think it perfectly complements my undergraduate work in the humanities. Because of the comprehensive curriculum in this program I feel prepared to step into any managerial role with confidence and effectiveness."
Alyson Landry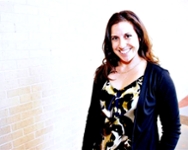 Alyson Landry is relatively new to Houston having moved from Florida two years ago to begin her graduate studies at UH. Since her arrival in the Lone Star State, Alyson has worked with Houston Grand Opera in the Office of the General Director as well as with the Mayor's Office of Cultural Affairs developing the City of Houston's Arts and Culture Plan.
Prior to going back into the classroom as a graduate student, Alyson was the Director of the Theatre Department at North Fort Myers Academy for the Arts in Florida for six years. A passionate advocate for arts education, she helped to develop the school's Arts Integration program- presenting her findings in New York and Chicago for the Arts Schools Network annual conferences. Along with teaching, Alyson has worked professionally in regional theaters and trained in London. She holds a Bachelors of the Arts degree in Theatre from Florida State University.
"Being a brand-new Houstonian, the Arts Leadership program offered a phenomenal opportunity to learn about this vital, diverse, and thriving arts community from the "insider perspective" of proven leaders in the field. The professors imbue their courses with management savvy, professional connections, and years of experience from a variety of leadership positions in the Houston arts scene. I feel excited, confident, and eager to apply my knowledge in the arts community of my new hometown!"
Class of 2015
Zachary Gresham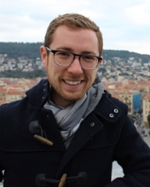 Zachary Gresham is an arts administrator and educator who currently serves as Education Programs Director at Art League Houston. In this capacity, he has increased access to high-quality visual arts programs in the Houston community by establishing two scholarship funds that cover tuition for both youth and adult programming, expanding the organization's in-school artist residency program, ArtBound!, and adult art school, establishing an annual student and instructor exhibition, and creating a summer studio art intensive program for teens. Previously, he worked at Lawndale Art Center, Museum of Fine Arts, Houston, and the Houston Ballet. While completing his graduate coursework, he completed a 300-hour practicum focused on Houston's 2015 Arts and Cultural Plan with the Mayor's Office of Cultural Affairs at The City of Houston.
Zachary holds a BA from Lamar University, a Certificate in Nonprofit Leadership from Rice University, participated in the Community Arts Education Leadership Institute (CAELI) through the National Guild for Community Arts Education, and in December 2015 completed his MA in Arts Leadership and M.Ed in Curriculum and Instruction - Art Education from the University of Houston. Additionally, Zachary has played cello with the Symphony of Southeast Texas since 2009, is a freelance musician, and is a long-distance runner.
"Completing my MA in Arts Leadership at the University of Houston has been a wonderful, comprehensive experience that has provided me with a network of arts leaders, professionals, peers, and professors who are all working in the arts in Houston. I know that the connections I have made through the arts leadership program will continue to serve an vital role in my career as I continue my path in the arts sector."
Jessica Dodington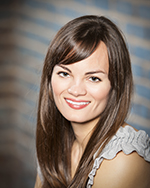 Jessica is a native of St. Paul, Minnesota whose background includes working both on and off the theatrical stage for over the past decade. She has a B.A. in both Theatre and Dance Performance from Gustavus Adolphus College, where she graduated Summa Cum Laude and as a member of Phi Beta Kappa. Jessica completed her M.A. in Arts Leadership at the University of Houston in May 2015.
She has worked in the Houston area at Stages Repertory Theatre, Main Street Theater and Aurora Picture Show. Additionally, Jessica has worked with Jewett Consulting, Queensbury Theatre, and at Houston's City Hall at the Mayor's Office of Cultural Affairs. Currently Jessica is the Marketing and Development Director at Aurora Picture Show.
In compliment to Jessica's work in the arts, she is a Yoga Alliance certified Vinyasa Yoga Instructor and has been teaching in Houston for the past 8 years. Jessica currently serves on the Board of Directors for The Expanded Environment – a non-profit organization devoted to demonstrating alternative ways of integrating biologic agents into design and architecture.
"I am proud to have been part of the first graduating class in the Master of Arts Leadership program and thankful for the hands-on experience the program provides.  Leaving the program, I feel much more connected to Houston's arts community and confident in my ability to lead in the city I love."
Andrea Huang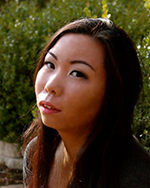 Andrea Huang has made a habit of being ahead of her time. Whether it was graduating a semester early from Texas A&M University with a Bachelor in Arts for Theatre Arts or in her distinction as being a part of the first graduating class at University of Houston's Master in Arts Leadership Program, Andrea Huang is comfortable in her role as part of the next generation of leaders in nonprofit because of her background that represents an enthusiasm for learning, a passion for performance, dedication to the business of arts sustainability and international exploration.
"I started the program as an aimless young artist and now graduating with all the tools I need to have a successful arts career. I have learned so much from the professors, professionals within the community, and the unique hands-on experience I wouldn't have had elsewhere."
Dane Manuel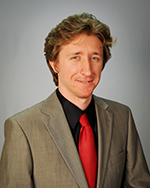 Dane Manuel is a native Houstonian. A huge supporter for music and education, he graduated with a Bachelor's of Music with a minor in education from the University of Houston in 2011. In 2013 Dane founded the Houston Wind Symphony with the help of some friends and other proponents of music and education. Wanting to fully embrace this new organization, he returned to U of H to take part in the inaugural year of the Arts Leadership program where he graduated in 2015 with his Master's degree. Dane Manuel is a teacher, a conductor, a music clinician, an arts administrator, and in his spare time composes and transcribes music.
"I was always a supporter of asking the right questions. But, as I created my own nonprofit organization, I didn't know what questions to ask. The Arts Leadership program taught me what questions to ask and how to show my self how to ask more. To draw from the fictional character Agent Starling I can once again take the high powered finger of perception and point back at myself. I can now look both outside and inside to improve myself and my organization."