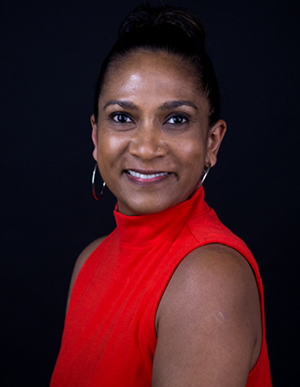 The M.A. in Arts Leadership Program is embarking on its 7th anniversary in the 2019 – 2020 academic year. I couldn't be more proud of all we have accomplished together as a program alongside our incredible community partners. I am looking forward to more personal and professional success stories to emerge from our students and alumni this year.
The Arts Leadership Program will be offering two new and exciting courses this school year: Introduction to Museum and Gallery Management and Introduction to Arts and Health. We hope to expand these offerings in the years to come as graduate certificate programs in their respective fields and will be working diligently to ensure the curriculum is aligned with the needs of our community. Stay tuned!
Wishing you all a fantastic 2019 – 2020 school year. GO COOGS!
Fleurette S. Fernando, M.F.A.
Director, M.A. in Arts Leadership Program