Join a Meeting Using Skype for Business Web App
Skype for Business (SFB) Web App is almost identical to the meeting experience offered by the full version of SFB. If you received a Meeting Invitation for a SFB Meeting and you are a student, vendor, contractor, guest of UH, or simply don't have SFB on your computer - download and install SFB Web App to experience a Lync Meeting in a web browser. To experience full audio and video in a meeting, use SFB Attendee.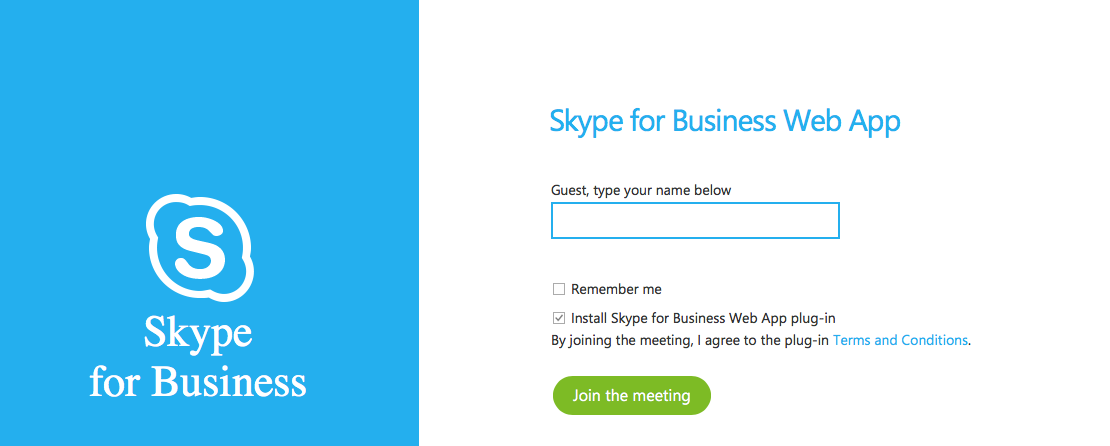 SFB Web App is a browser-based version of SFB that contains all of the SFB in-meeting features except for desktop sharing, computer audio and video. A phone must be used for audio. Microsoft Silverlight is required. If Silverlight is not on your computer, it will download and install during the SFB Web App installation.
Features of the SFB Web App include:
Dial-in and dial-out ("Call me") audio conferencing
Detailed meeting roster
Multi-party instant messaging (IM)
Desktop and program sharing, including giving control to participants (program sharing not available for Macintosh)
Collaboration features, including a whiteboard, poll and file sharing (whiteboard and poll not available for Macintosh)
Join a Meeting

Open a SFB Meeting Invitation.
Click Join Online Meeting or copy and paste the meeting URL in Internet Explorer web browser.
On the SFB page that appears, click Join the meeting
For Lync related questions or problems, send email to sfbsupport@uh.edu.