Philo Channel Lineup Changes
Why are we changing the channel lineup?
Starting in August of 2019, Student Housing and Residential Life will be changing the TV lineup offered through the Philo IPTV platform and expanding its availability to all students, not just residential students. In years past, SHRL has subscribed to cable and satellite television content for residential students.  However, the growth of streaming offerings by those very cable and satellite companies and the explosion of streaming services like Netflix, Hulu and YouTube TV reduced viewership to fewer than one in five residents. Viewing data shows that most people using the University's TV offerings also have at least one streaming service that is their first choice for entertainment and news and that they use the University's TV offerings as a secondary service for local content, sports, and news. The real student demand is for reliable high-speed internet access that will support all their educational and entertainment options.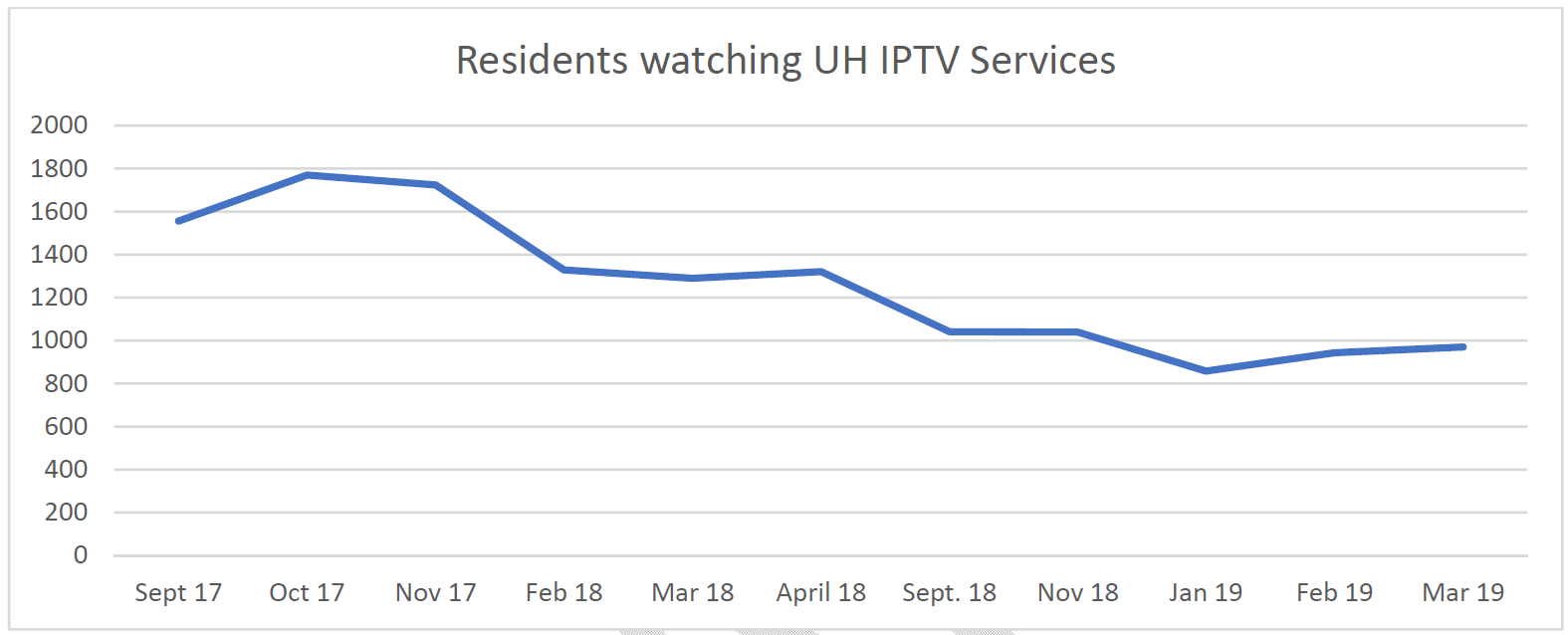 The new channel lineup will provide locally available broadcast channels, UH original programming, and some internet-based streaming channels but will not offer premium and cable channels that are already available through popular streaming services. This will allow the University to free up funds to fast track WiFi upgrades in the residence halls. It will also allow the University to broadly expand the availability of streaming to include commuter students, faculty, and staff while on campus.
The channel changes are scheduled to take place on August 6th. At that time, any recorded programs that are stored on the Philo DVR service will no longer be available.  This is required to keep the University in compliance with copyright and licensing of TV programs. Once the change takes place, users will again be able to record new content to watch later. They will also be able to take advantage of the toll-free support number and other services offered by Philo to the University customers.
For a small group of current, residential UH Philo users that rely on the UH streaming service as their primary TV this may cause challenges. Student Housing and Residential Life and UIT are committing to make the transition as easy as possible and have created a website with resources that can help you navigate the available streaming options: