HR POWER UP Employee Wellness Platform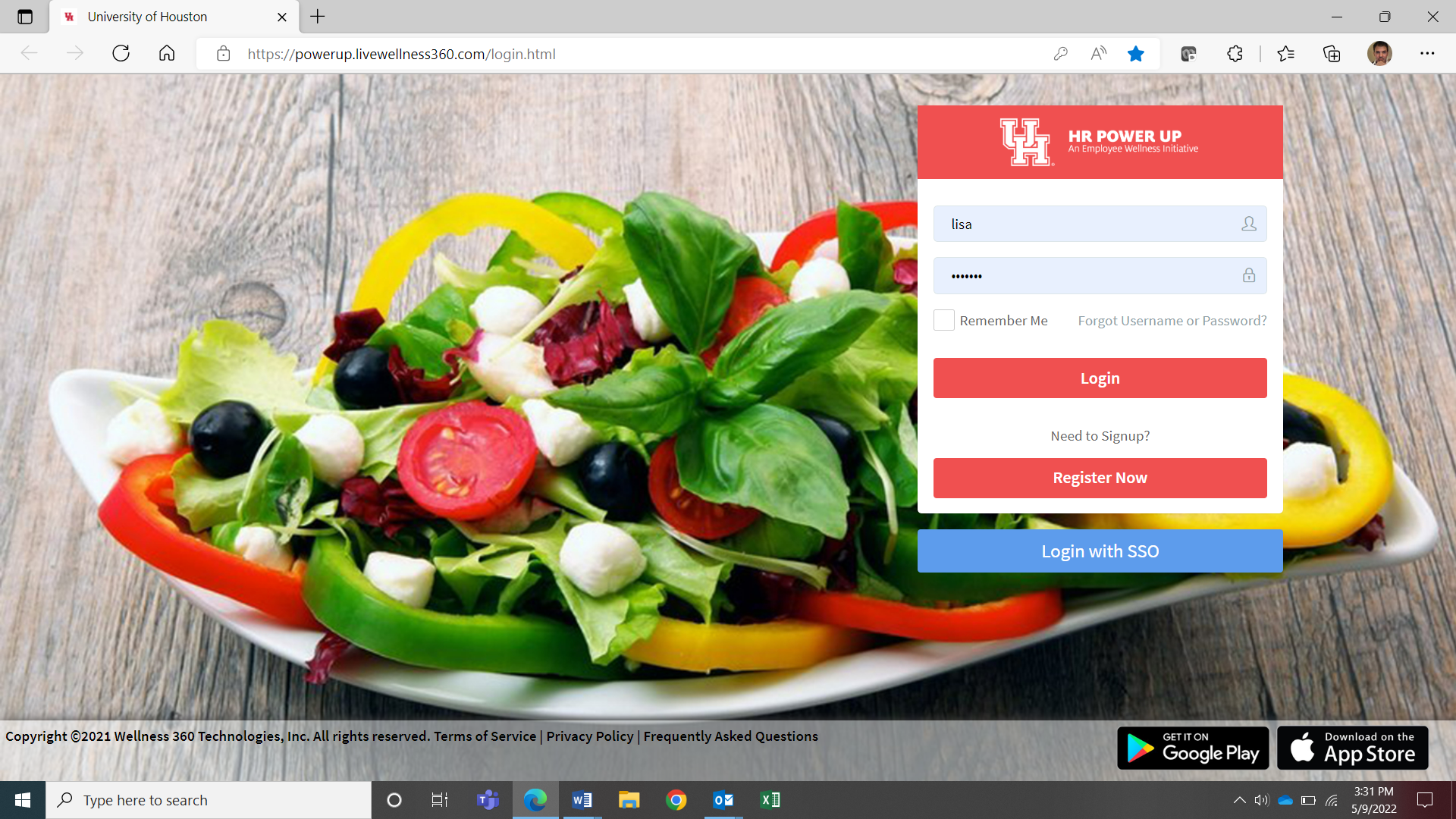 Join POWER UP Employee Wellness on our new health and well-being platform! Simply click on the HR POWER UP Employee Wellness tile on AccessUH to create your account.  Once you do, you'll have access to a health risk assessment, challenges, webinars, health tips and more!  You can also connect to friends and form groups.
On the platform, keep track of your daily steps, track your meal and water intake, view and share recipes or follow along with different exercise videos. There are also mental health and financial wellness resources, a health topic library and discussion boards.
You can even apply for Fitness Release Time and the Wellness Leave incentive through the portal.
Plus, when you complete certain wellness activities, you can earn points! Accumulate 5,000 new points each quarter and you'll be entered into a random prize drawing for some really cool prizes.
What is a wellness platform?
A wellness platform or portal is an online hub that serves as the main point of access for an employee's health and well-being efforts.  It integrates and organizes a broad range of information—ranging from personal health risk assessments to educational content and wellness challenges, and provides the user with a one-stop-shop for all things health and well-being related.
What about confidentiality?  Who will have access to the information I submit on the platform?
The Wellness360 (POWER UP) platform is a voluntary employee wellness program.  Personal information submitted on the platform is CONFIDENTIAL and will NOT be shared with UH or any other entities - unless so designated by you.  HR POWER UP Employee Wellness will only receive aggregate reports for the purpose of better understanding the wellness needs of the UH community. The platform, however, does contain links to outside websites. Should you access these, the information you share on the vendor's websites will be subject to their specific privacy policies. Carefully read the privacy notice of any website or app that you visit or use.  To learn more about this platform's privacy policy, please view the Terms of Service and Privacy Policy links found at the bottom of most every page of the platform.
How do I get started?
Access and complete your account following the instructions above. Next, complete your profile information and the 5 tasks in the Onboading Checklist found on your account dashboard.  Then, explore the platform to do more!
How long does it take for my tracker data to upload to the platform?
It depends on the tracker, I could be an hour or two, or as long as a day for the data to be relayed to the platform from your tracker.
How do I connect my tracker?
If you have an activity tracking device or app, select the option that best matches your preferred device or app. Navigate to the "Apps and Devices" page from from User Settings (located in upper right corner – click on the Picture/icon) or from the mobile app. Choose your tracker and follow the corresponding instructions on your screen to connect it. For further instructions to connect your tracker, visit the Frequently Asked Questions (FAQs) found at the bottom of every page.
How do I find the app?
Visit the apple or google app store found at the bottom of each page and search for the free MyHealthPlus app. Create an account using your "central.uh.edu" credentials. Then track your progress on your phone.
What if I encounter an issue or concern?
If you run into issues, check the User's Guide found under "Resources" or the Frequently Asked Questions found at the bottom of every platform page. You may also submit a service ticket for technical assistance from the platform vendor. For non-technical issues or questions, email POWERUP@uh.edu.