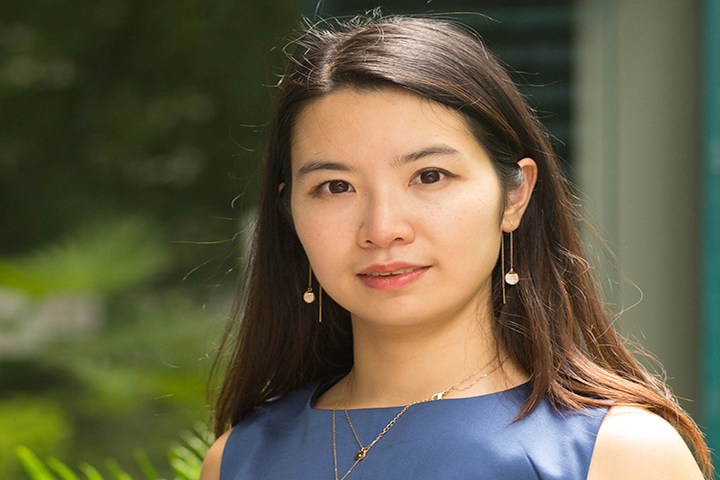 Dr. Melody Yunzi Li is an Assistant Professor of Chinese studies in CLASS. She holds a Ph.D. in Comparative Literature from Washington University in St. Louis, an MPhil degree in Translation Studies from the School of Chinese at the University of Hong Kong, and a B.A. in English/Translation Studies from Sun Yat-sen University, China. Her research interests include Asian diaspora literature, modern Chinese literature and culture, migration studies, translation studies, and cultural identities. She is currently working on her manuscript called Transpacific Cartographies: Narrating the Contemporary Chinese Diaspora in the US, examining post-1980s hone and Anglophone Chinese American literary and media productions by or about first-generation Chinese immigrants in the United States. She has published articles in various journals including Pacific Coast Philology, Telos, and others.
Dr. Li teaches East Asian cultures, Chinese literature, popular cultures, and Chinese language. She is a passionate teacher and has won awards and grants including the 2021 Provost's Teaching Excellence Award-Innovation in Instructional Technology, 2019-2020 Teaching Innovation Program grant and the 2019 ATIP grant. Dr. Li hopes to bring out students' potential and facilitate their intellectual growth by teaching them skills in reading, critical thinking, and collaboration.
Besides her expertise in Chinese and Asian American cultures and literature, Dr. Li also loves dancing (particularly Chinese dance and Latin dance), movies, cooking, and photography. She has been invited to give a series of talks, dance workshops, and performances of Chinese dance in liberal arts colleges over the country. During graduate school, she picked up Latin dancing (salsa, bachata) and has trained and performed with a dance company for several years in Latin dance congresses. She loves taking pictures and cooking for her family as well.
Dr. Li is delighted to join the Faculty-in-Residence program in Cougar Village I. She believes it will allow new opportunities and outlets to connect with the students in both academic and social spaces. She is driven to improve students' cultural awareness in and out of classrooms by offering film, cultural, dance programs from various cultures. She also hopes to provide programming activities to help students with their academic careers and professional skills.