Convocation Kicks Off 2018 Fall Semester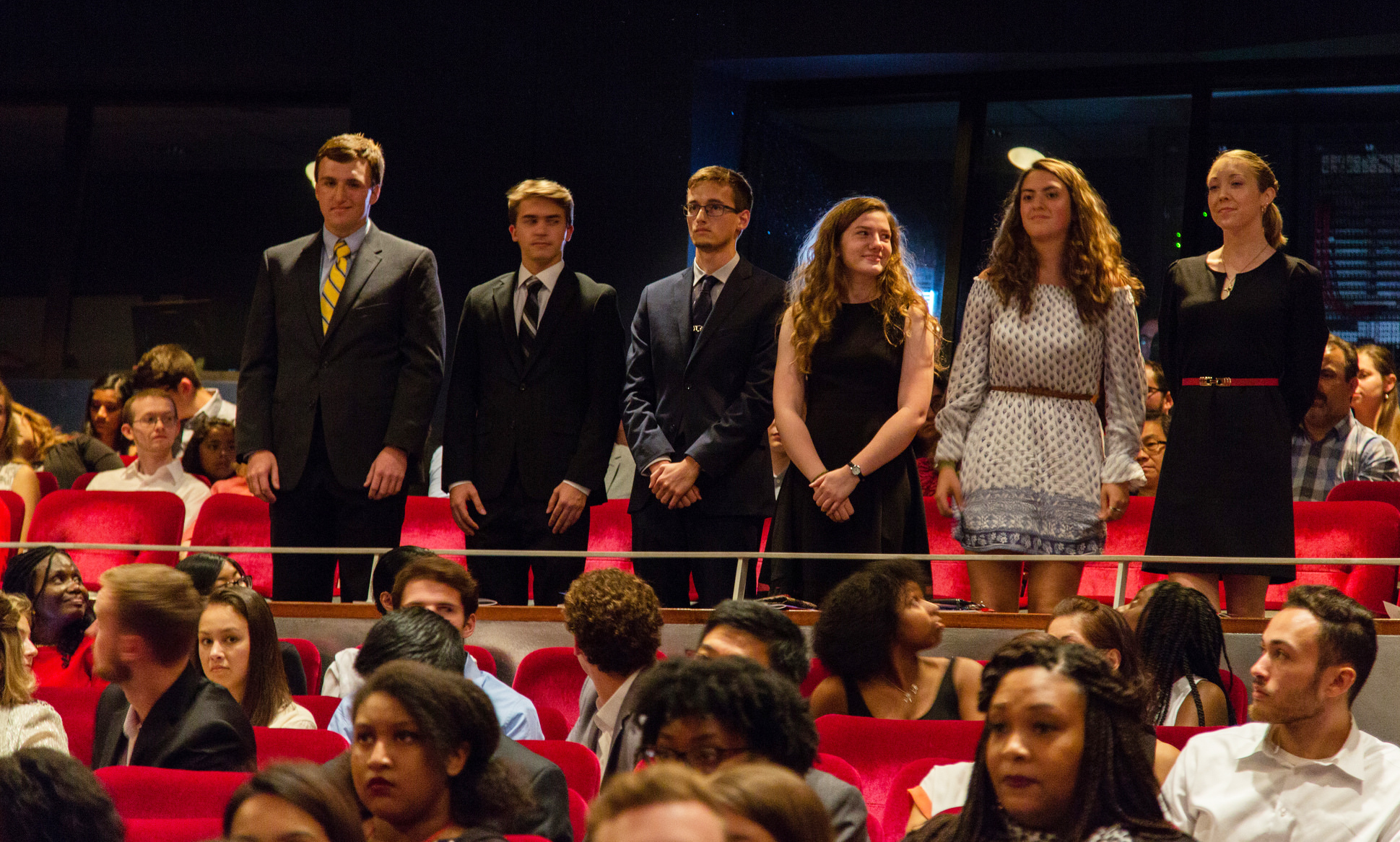 By Daniel Wallace
September 30, 2018 
The Honors College held its 2018 Fall Convocation at the Moores Opera House on August 30. Last year, the Harvey floods prevented the 2017 Convocation, taking a large toll on the UH campus and community, and William Monroe, dean of the Honors College, began his welcome address by acknowledging the UH students and faculty who rose to the challenge through the UH CARES initiative, which resulted in more than 1,000 hours of crucial cleanup work by more than 180 students, staff, and faculty. He invited the class of 2022 to join this legacy of excellence at UH. 
"Your engagement in the lecture hall, the laboratory, the seminar room, and beyond—from college to career—will reflect the confidence, courage, and readiness that are the hallmarks of our University," said Monroe to students, parents, alumni, colleagues, and friends of the University.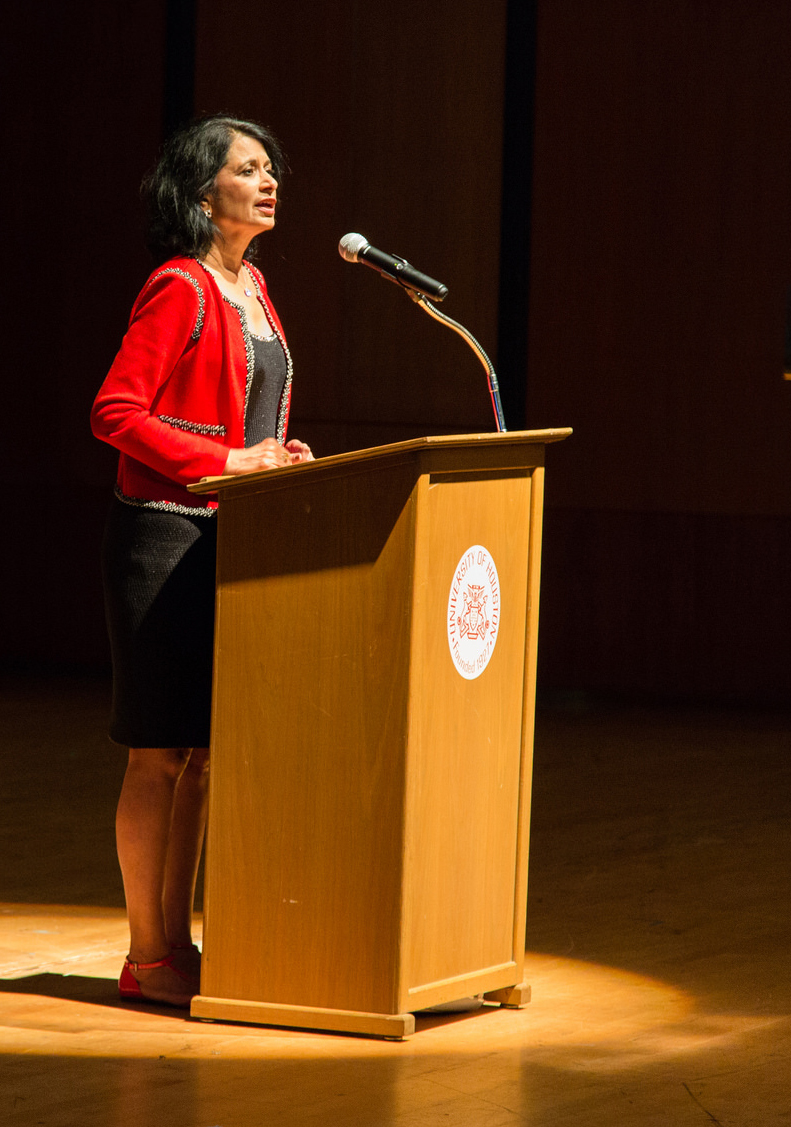 UH President Renu Khator offered her warmest salutations to the incoming class of 2022, sharing her wisdom, insight, and practical advice to students embarking on their college careers, and setting the stage for the 2018 Keynote Speaker, John L. King ('92). 
King attended the University of Houston on a National Merit Scholarship and graduated summa cum laude with a Bachelor of Business Administration degree in accounting in 1992. His career, after graduation, has been a real-life testament to the Honors College motto: success that lasts a lifetime. He is Ernst & Young's Assurance Managing Partner for the Southwest Region, which comprises 12 offices across nine states, and he is president of the University of Houston's Honors College Advisory Board and vice president of the Bauer College of Business Foundation Board. He is also a member of the Board of Visitors and the Bauer College Board. 
In his keynote address, King spoke fondly of his experience as a
student at UH, recalling some of his favorite, and most challenging, memories—including his first essay written at the Honors College—and he invited the class of 2022 to make the most of the many opportunities offered at UH. 
Dean Monroe concluded the evening by recognizing faculty awards and achievements.   
"This kind of engagement reflects the core values of the Honors College and the University of Houston," he said.
Click here to view photos from the event.
Click here to view the Convocation program.