Unique program brings UH students and community together to tackle public health issues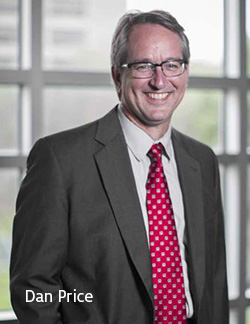 On the first day of class in January, Veronica DeBoest slid into the empty seat in the community center of a Houston housing project. She looked around at the other students - mostly college kids, bright and eager to make a difference in public health but a world apart from life in the projects.
DeBoest, 63, has lived in the housing project, Cuney Homes, for 26 years. She's a great-grandmother, who raised four children alone, including three with special needs. She dotes and frets over her neighbors like family.
The instructor began to talk about what it would take to earn a certificate as a community health worker, to be an advocate or maybe an ambassador for those falling through the cracks in a city full of medicine. They would help connect people to available services, show compassion and understanding, translate doctors' orders so the sick could get healthier.
DeBoest smiled at this fancy description of community health worker.
"I have been doing that already for years," she thought. "I'm like the mother and grandmother of this place."
And that's what makes her a perfect fit.
The University of Houston Honors College has launched a unique program to help its students with medical and public health aspirations earn a community health worker certification to burnish résumés. It also has taken the unusual step of reaching into the city's most underserved communities to give the same instruction.