Upcoming Event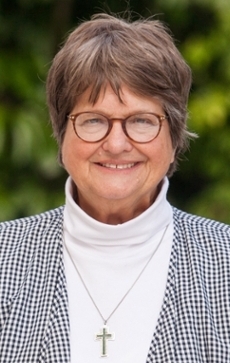 On Oct. 6, Sister Helen Prejean, death penalty opponent, will discuss "The Death Penalty and Prison Reform in Texas."
Prejean lived in New Orleans and worked at the Hope House from 1984-1986. It was during that time that she was asked to correspond with death row inmate Patrick Sonnier. She later became his spiritual adviser. Her book, "Dead Man Walking: An Eyewitness Account of the Death Penalty in the United States," chronicled the experience from their meeting through his execution and sparked a national dialogue about the death penalty. It later became a movie, an opera and a play.
She has since accompanied six death row inmates to their executions and continues to speak out against the death penalty. Prejean calls capital punishment one of the great moral issues facing the country.
Join the Phronesis program as we host Sister Helen Prejean at 4 p.m. Monday, Oct. 6 in the Commons.