Congratulation to CHIP alumnus, Alex Obregon, for being named UH Alumni Association Rising Star.  Obregon will be honored at the UH Alumnia Awards Gala on April 27. 

Civic Houston Internship Award
The CHIP Award was established in 2003 to recognize an outstanding local government intern.  A $500 award is presented to one recipient each fall and spring semester.  Read more.  
Voter Participation & Community Outreach. UH & UHD Students are Involved...Are You?
As a service learning project for the fall 2011 semester, Civic Houston Internship Program (CHIP) interns are focusing on voter participation as a project. Various CHIP interns are volunteering their time on voter participation projects and get out the vote efforts on campus or in the community. Find out more.
Hobby School of Public Affairs CHIP Intern Sydney Nguyen
Sydney Nguyen is a junior political science major who is an intern in the mayor's office and who has been active in voter registration drives. Read more about Sydney. Learn more about the Civic Houston Internship Program (CHIP).
Sydney Nguyen

Sydney Nguyen (center) at a voter student/education outreach event.
Internships: Still sought-after credential for college graduates Houston Chronicle, May 14, 2010
As the economy continues to turn around, new internships will be starting up because there is an accelerating need for trained candidates. The more time invested in searching for internships, the more you will find. Continue reading the full article.
Hobby School of Public Affairs Interns Make Sure Houston Counts
Students with the University of Houston's Hobby School of Public Affairs CHIP internship worked on education projects concerning "Census 2010," the awareness campaign of the U.S. Census Bureau, as part of their curriculum the Spring 2010 semester. Read the full media release.
Public Service Applicants On the Rise
A recent Houston Chronicle article reports an increase in applicants who are joining the public service labor force. Read the full article "Recession Brings Boom In Public Service Work" and find out how some college graduates and current professionals are making the switch to volunteering and why.
Learning & Working in DC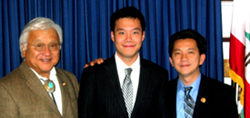 Mickey Leland Intern Andrew Leba (center) meets Congressman Mike Honda, D-CA (left) and Congressman Anh "Joseph" Cao, R-LA (right). Andrew, a UH biology and political science major, is interning for Rep. Mike Honda for the spring 2009 semester. Read more about Andrew and the other 2009 Mickey Leland Interns.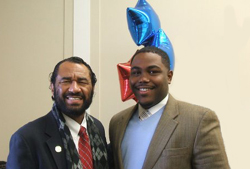 Mickey Leland Intern Jamie Hart (right) meets Congressman Al Green (D-TX) at one of the many receptions Leland Interns get to attend.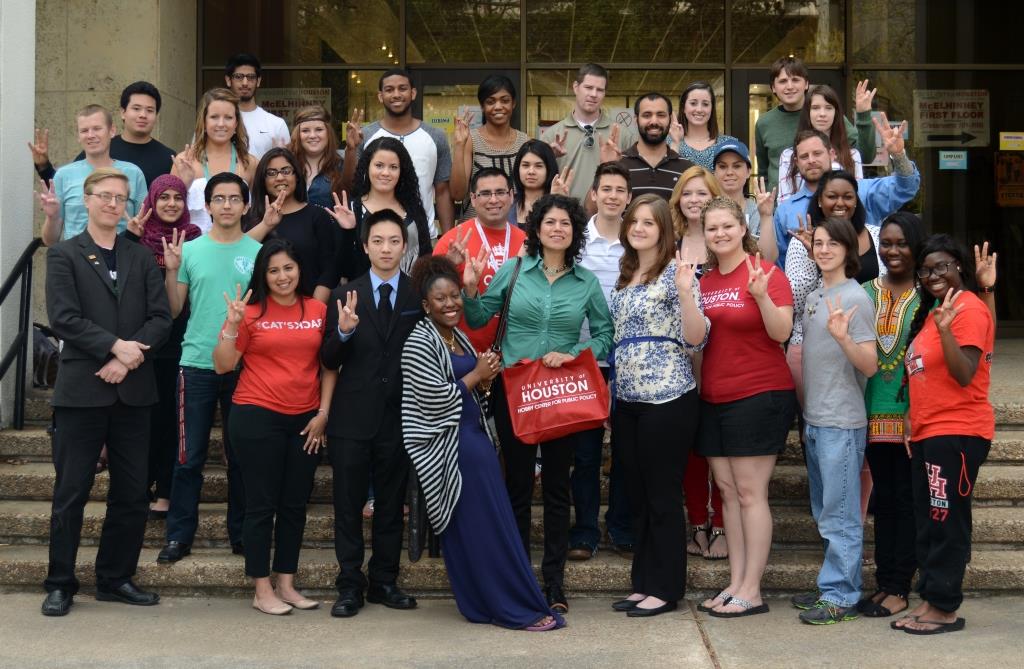 Spring 2014 CHIP Interns with State Representative Carol Alvarado