The Hobby Hour June 9, 2020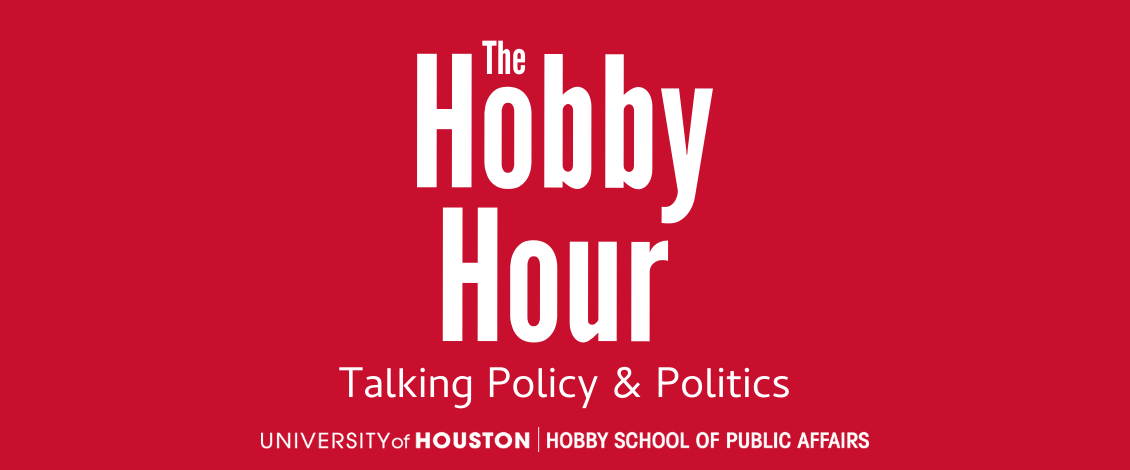 I'm excited to share with you that on July 15 I am starting an interactive webinar called "The Hobby Hour" where we'll plug into all sorts of policy and politics with a bias toward leading real change for a diverse world. 
The monthly shows will feature folks you elect to office, political journalists, social scientists, and policy wonks (but probably not all at the same time). Viewers will have the opportunity to pose questions during each show.
The inaugural Hobby Hour is July 15 at noon. For our first show, we'll be looking at what happened in the Texas primary run-off election the day before, what to expect in November, and we might even mention that very special election to replace the dude who left the Texas Senate to become dean of the Hobby School.
Four excellent political reporters—Taylor Goldenstein (Houston Chronicle) Gromer Jeffers (Dallas Morning News), Jonathon Tilove (Austin American-Statesman), and Alexa Ura (Texas Tribune) – will join me.
If you want to go ahead and sign up to be part of the July 15th Hobby Hour, you can go here and register.
Right now, the Hobby Hour will be once a month, although it may become more frequent later.  It will be at noon on the third Wednesday of the month. If you're marking your calendar, that's July 15, August 19, September 16, and so on.  On August 19, I'll be talking about policy and politics with Harris County Judge Lina Hidalgo and Houston Mayor Sylvester Turner.
Each show we'll figure out what's going on, how it could be better, and who's going to get it done.
If it's happening in your community, it's up for discussion.
Join us. We'll lay it all out on "The Hobby Hour."
Kirk Watson
Founding Dean, Hobby School of Public Affairs
You can also register for the Hobby School newsletter to keep up with some of the other stuff we're doing.  Please look over to the left of this message and sign up.