Graduate Students Set to Improve Service at Houston Airports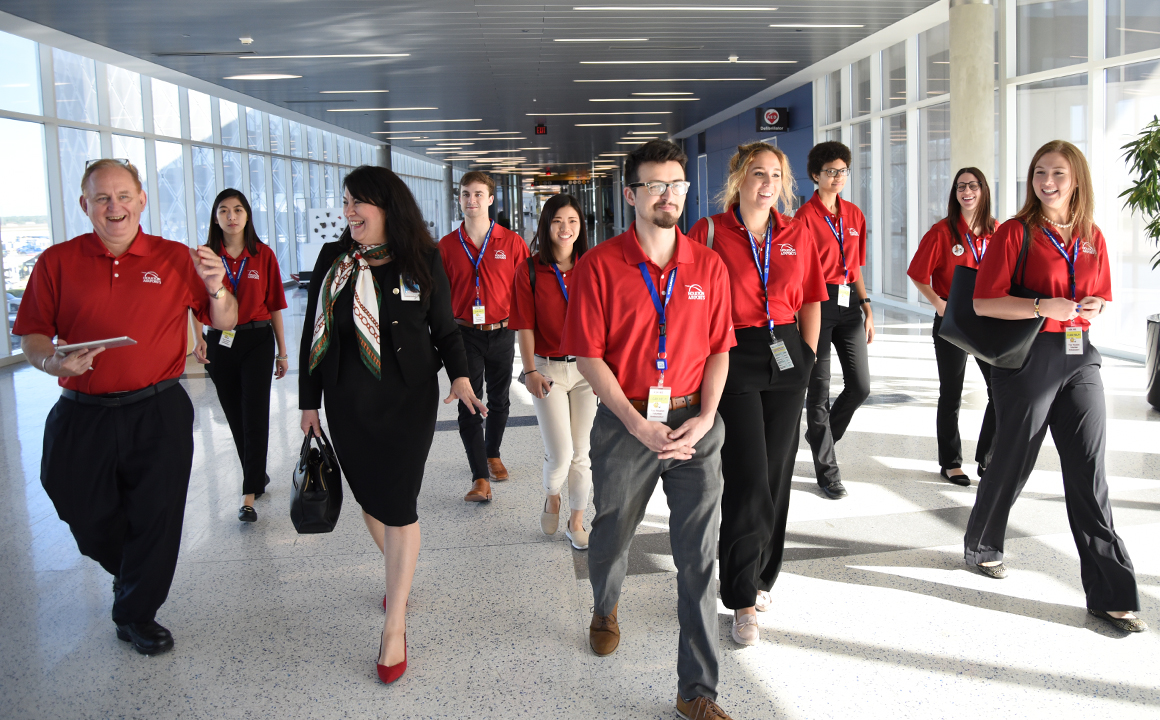 The Houston Airport System (HAS) is on a mission to establish George Bush Intercontinental Airport  and William P. Hobby Airport as gateways for five-star, global air service. This semester, students from Dr. Carl Boger's Services Management in Hospitality class have been working with Viorica "Ella" Ghica, customer service manager at HAS, to achieve that goal. Created earlier this year by Dr. Boger and under the management of Ghica on the airport side, the HAS-Hilton College Customer Service Student Partnership was also developed to give graduate students a real-world learning experience.

"This is essentially a non-paid consulting project, and a great way to show that our students have capabilities and skills that they can bring to the industry," Dr. Boger said. "Our objective is to assist HAS in advancing its customer service efforts, and at the end of the semester, students will present their recommendations to airport management." 

Dr. Boger and his class took a behind-the-scenes tour of Bush airport to get acquainted with its terminals, amenities and food & beverage service areas. In the following weeks, after an MOU was signed, the students returned on their own to perform their assessments, looking at factors including comfort, cleanliness and the efficiency of service in restaurants and shops in the airport's terminals. They also looked at convenience options for travelers, including seating availability and device charging stations, sufficient Wi-Fi and clean restrooms. Additionally, the class reviewed customer service feedback previously collected by HAS to help with their findings. 
"Airports are in the business of hospitality, and there is no better group to work with than students from Hilton College," said Ghica, who led the tour and has been working for months with Dr. Boger to get the project off the ground. In fact, Ghica said she sought out Hilton College specifically because of its status as the leading hospitality school in the United States.
"Because we value our customer satisfaction, we want to gain a new perspective in the overall customer service and experience we are providing," she said. "No matter how clean or modern our airports are, our customer service delivery has to include the above and beyond human factor with a Houston-friendly touch. It's all about service quality and satisfaction for the customer, and I know Hilton College students would have valuable input."
On Dec. 2, the class presented their findings with Ghica for review. They shared their final presentations with HAS Director Mario Diaz and other airport representatives on Dec. 4. 

"I didn't know what to expect out of grad school," said Gabriel Wolf, "This project has given us the confidence to know that we are more than competent and qualified to take-on the workforce. I appreciate that so much." 
(Story: Pearl Cajoles | Photo: Courtesy of Houston Airport System)
Posted on Dec. 5, 2019