First TABC Retail Executives Summit Opens Doors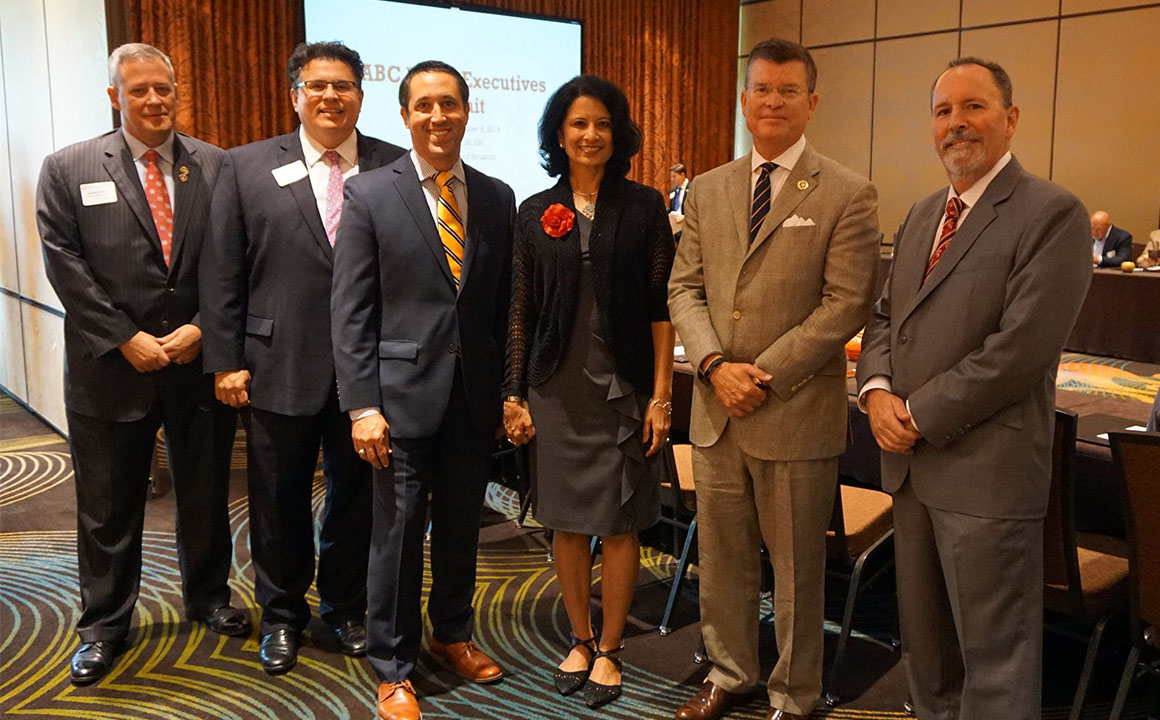 On Sept. 5, Hilton College partnered with the Texas Alcoholic Beverage Commission (TABC) to host the first ever TABC Retail Executives Summit. Held at the Hilton University of Houston, the agenda included discussions about economic growth, industry issues and international trade. The group of some 35 leaders of the retail sector also learned about collaborative research opportunities provided by the College in a presentation by Dr. Chris Taylor, director of the Beverage Management Program.
"As part of a Tier One research university, we are in a position to help advance the industry," Dr. Taylor said. "There are many opportunities to explore trends, find solutions and to discover new markets. By taking classes such as Beverage Marketing, Beverage Management and Wine Appreciation, our students are also better prepared to enter this workforce."
In addition to Dr. Taylor, speakers at the summit (pictured from left) included TABC Executive Director Bentley Nettles, Texas Secretary of State Rolando Pablos (MHM '96), Texas Comptroller Glenn Hegar, University of Houston President Renu Khator, TABC Chairman Kevin Lilly and Dean Dennis Reynolds.
"It was a morning of great dialog," said Dean Reynolds. "Working with partners such as the TABC helps us better understand what the industry needs, what the future holds and how we can best prepare our students to become leaders in this sector."
Plans are underway to open a student-run brew pub and state-of-the-art fermentation lab within the next two years. As the College readies for these ventures, Dean Reynolds noted that a partnership and counsel from the TABC will help provide invaluable direction.
(Story & Photo: Pearl Cajoles)
Posted on Oct. 26, 2018.