Fall Recruiting Blitz Doubles Attendance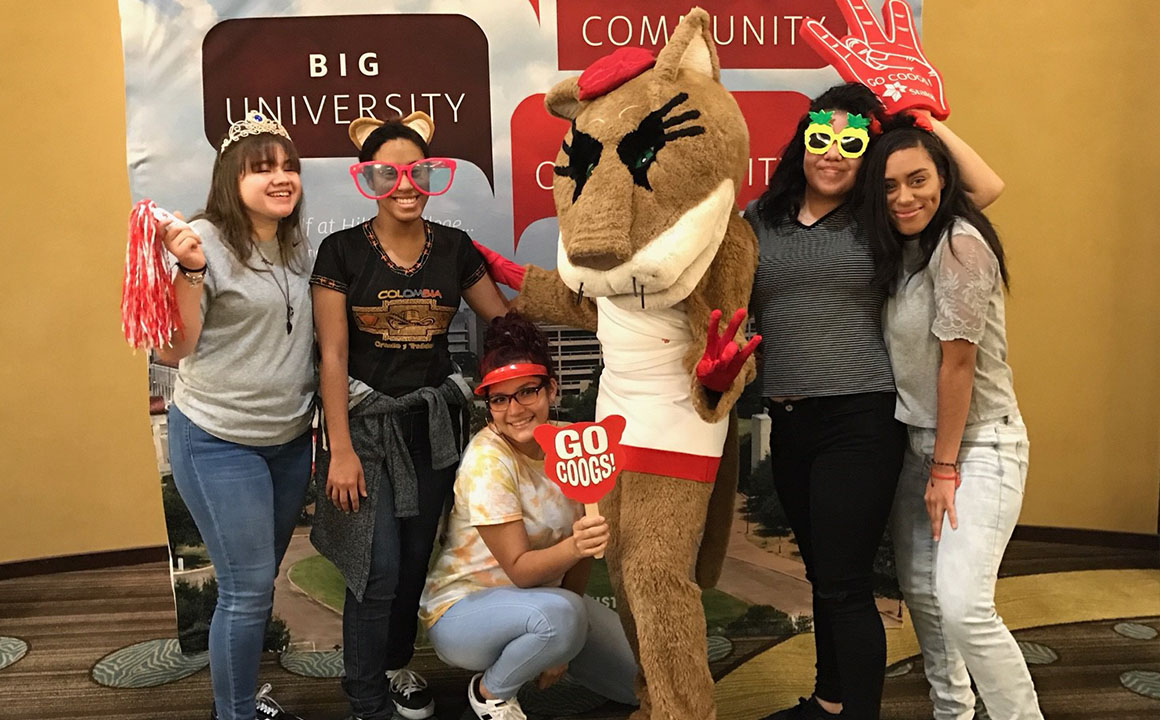 There are endless possibilities for those looking to launch a career in hospitality. During our annual recruiting Fall Blitz on Oct. 14, nearly 60 prospective students and 50 guests learned why Hilton College is a great place to start! 
"The event gave high school juniors and seniors, as well as community college transfer students, an in-depth look at the opportunities our program can provide, and it connected them with resources that will help them become successful during and after college," said Director of Recruiting & Enrollment Nick Howell.
After check-in and photos with UH mascot Sasha, guests networked with future employers; attended panels put on by our industry partners, students and faculty; and received guided tours of the College and hotel. Special thanks to the Conrad N. Hilton College Ambassadors, who were instrumental to the event's success.
"Our student ambassadors were a vital part of our blitz, serving as hosts and assisting with panels, check-in, tours and much more," Nick said. "They also answered questions from a very relatable student's perspective."
Aside from valuable information provided by the Ambassadors, Nick said he believes the panels were the most influential.
"Prospective students got an overview of the many careers they could look forward to, what life at Hilton College would be like, and what they could learn from our industry-experienced faculty," Nick said.
Special thanks to Dean Dennis Reynolds for his enthusiastic presence and opening remarks, and to our industry partners whose representatives attended the event: Applebee's, Chartwells, Island Hospitality, Marriott Marquis and Topgolf.
"This year, we were able to double the number of students attending Fall Blitz," Nick said. "We are so excited about many of them who are planning to choose to enroll at Hilton College."  
Turning interest into enrollment. That's what Fall Blitz is all about!
 (Story: Pearl Cajoles |Photo: Caitlin Fuller)