Building the Hilton College Network… in Vietnam!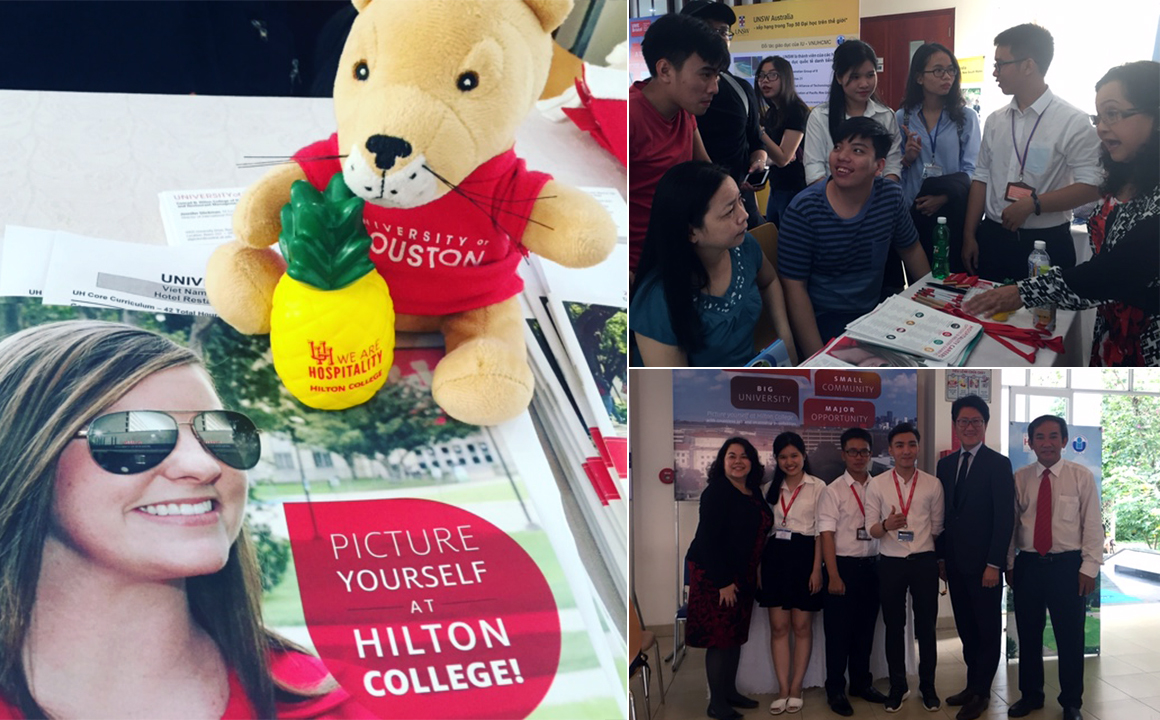 Hilton College continues to strengthen its presence in further reaches of the world, thanks to the efforts of Associate Dean for Research & Graduate Studies Ki-Joon Back and Interim Graduate Programs Manager & Director of International Programs Jennifer Glickman.
The two traveled to Ho Chi Minh City on March 12-13 during an information day hosted by Vietnam National University, HCMC. More than 3,000 students from area high schools participated in the event – much like an open house – to learn about the opportunities with a degree in hospitality and the benefits of attending Hilton College.
"This was our first time in Vietnam, and we were happy to see so many students curious and excited about our program," said Jennifer. "Dr. Back's presentation about the College was very well received, and parents especially loved coming to our table."
The following day, Jennifer hosted information sessions for those interested in becoming transfer students. All classes at Vietnam National University, HCMC are taught in English, and a many of its students attend the University of Houston.
"Their students represent the best of the best, and would be assets to our program," Jennifer said. "It was important for us to show a physical presence and to let them know that when they are ready to come to Houston, we are here for them."
We hope to welcome some of these students soon! (Photos: courtesy of Jennifer Glickman)