Alumni Profile: A True Club Pioneer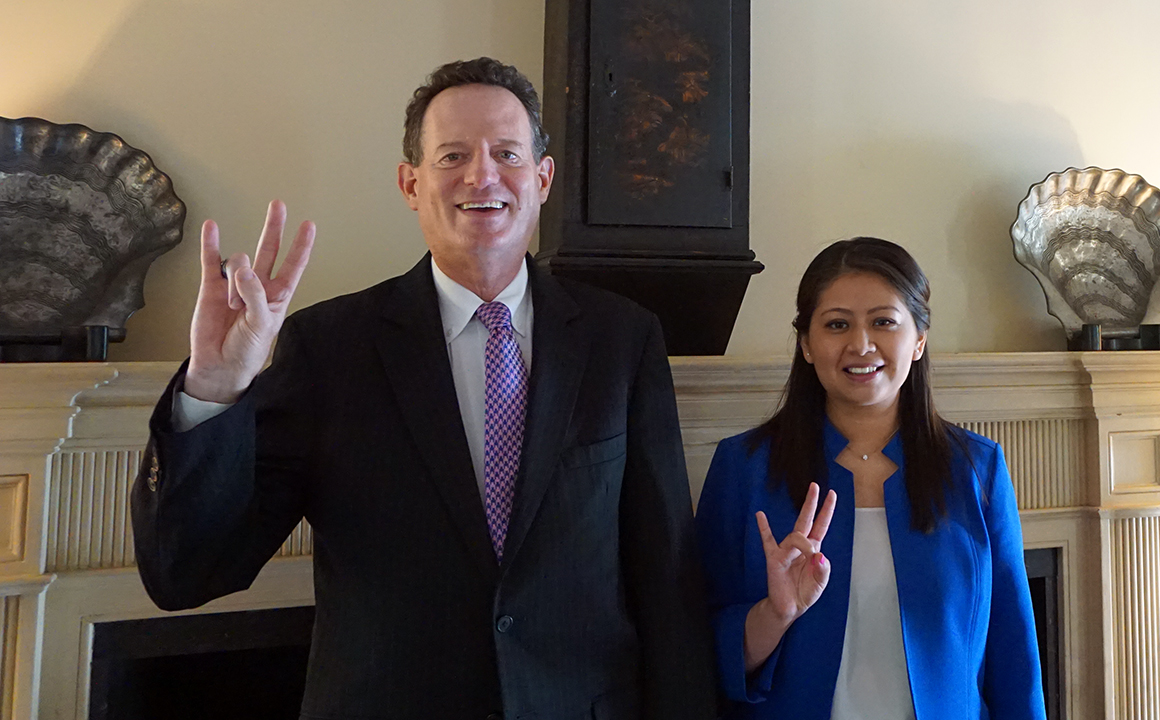 Denise Alonso ('16) is the first assistant manager in the history of the Bayou Club of Houston, and this June, she will celebrate her one-year anniversary! This groundbreaking achievement is nothing short of amazing… the exclusive club has been in operation since 1938!
Denise knew she wanted a career in hospitality since she began working at her uncle's restaurant at 15. "I was supposed to help out for just a few days, but I became hooked on the sequence of service," she said. "I have not considered a different career path since."
Initially, Denise enrolled at Hilton College to learn how to open her own restaurant. Plans changed after she took Introduction to Club Management with lecturer Alexis Hoey, who is also the faculty advisor for the Cougar Chapter of the Club Managers Association of America (CMAA). During a CMAA tour of the Bayou Club led by General Manager and Eric's Club member Jonathan Shear ('80), Denise found her true calling.
She joined CMAA, and served as president during her senior year, something she says is one of the best decisions of her college career. Aside from countless networking opportunities from her involvement in CMAA, she was also able to expand her knowledge and skills in the club industry by attending conferences and through a coveted internship at The Ausable Club in New York.
"Private clubs pride themselves on absolute service for their members," Denise said. "I knew I would find it very rewarding to have an important role in making someone's events and experiences truly memorable."
When Denise found another opportunity to speak with Jonathan during a Hospitality Industry Hall of Honor function, she wasn't shy about her career intentions.
"I told him I wanted to work for him, even if he wasn't hiring," she said. "I would also have been happy with just an internship. I knew Jonathan would be a great mentor, and I really wanted to learn."
Jonathan was impressed. After a series of emails and phone calls, Denise got the job – first as an intern, and then as the first ever assistant manager!
"I always knew I could be anything I wanted to be, but honestly I couldn't believe it when I got hired," she said. "I was probably in shock for weeks!"
A year into her role, Denise has had the privilege of getting to know the club's members, and she delights in providing outstanding service and treating everyone like family. She especially enjoys hearing stories about the club's history from members who consider the club home.
"I'm extremely thankful that Jonathan chose me for this opportunity," she said. "He believed in me and trusted me to be part of something unique and special. I feel very honored and proud."
And what does Jonathan think about his first ever assistant manager?
"Denise has a true passion for the industry, she displays a strong work ethic, and she is very personable," Jonathan said. "She is one of the best employees I have ever hired."
High praise, indeed, from one of the best GMs in the club industry! Happy anniversary, Denise! (Photo: Pearl Cajoles)