First-of-its-Kind Class Features Agave Spirits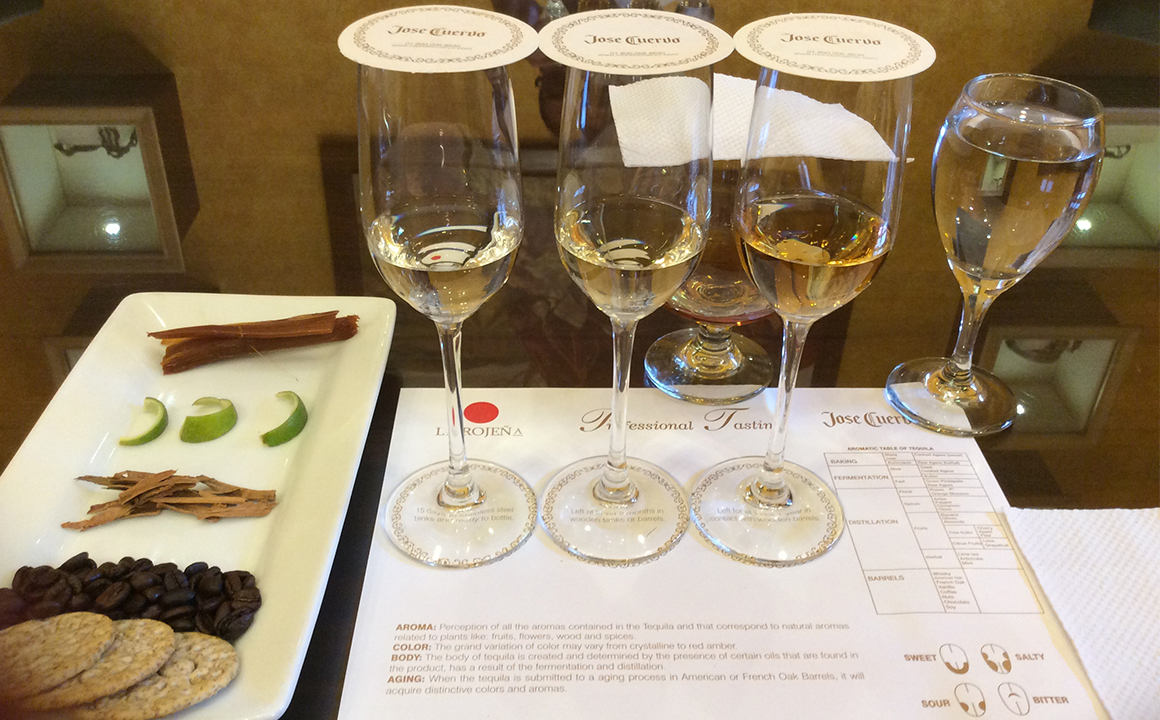 Tequila, anyone?! Next spring, Hilton College-San Antonio will offer Spirits of Mexico, a two-week experience that will give students a comprehensive look at the business of agave spirits. The class, which includes a trip to Guadalajara, is the first of its kind in both higher education and in the Alamo City.
"Tequila is a very significant part of restaurant and culinary operations here in San Antonio," said Assistant Dean Lisa Hernandez. "Adding this class to our food & beverage curriculum is so exciting and will have an impact on the city and the industry."
Students will begin this experiential journey with classroom instruction to learn about the many facets of tequila and mezcal (both produced from agave), and participate in a workshop about tequila from the Consejo Regulador del Tequila A.C. (CRT), Mexico's tequila regulatory council. Then, the travels and tastings begin!
The first stop is Guadalajara, where students will meet with representatives from the Guadalajara CVB and the CRT. Next on the itinerary are road trips to neighboring cities to visit the farms and distilleries of major tequila producers – Jose Cuervo, Tequila Herradura and Patrón Spirits International. Evenings will be spent taking tours of restaurants and mezcal bars, where students will see the operational aspects of how agave spirits affect the hospitality industry in the U.S. and Mexico.
Upon their return to San Antonio, students will have a deeper understanding about the history and culture of tequila, the different production and distillery methods used (including some that date back to the 1790s), how the agave plant is grown, the economic impact of tequila in Mexico and the United States, the sustainability of agave operations, as well as the costing and pricing of tequila. They will also learn how to select spirits properly and will be equipped to open a business or pursue agave spirits sales.
In preparation for the class, Clinical Assistant Professor Nathan Jarvis and Dean Hernandez traveled to Guadalajara April 6-12 to meet with prospective partners, as well as to assess logistical options. The pair is working with an advisory committee that includes Texas Secretary of State Rolando Pablos (MHM '96), John Carbajal of the Paesanos Restaurant Group, and Chef Johnny Hernandez.
"Guadalajara has a very thriving hospitality industry. It was really easy to get around, and the restaurant scene is amazing," said Dr. Jarvis. "We were able to meet with key individuals about the trip, as well as talk to them about the global reputation of Hilton College and the University of Houston. I'm looking forward to returning to Mexico with my students in January!"
Spirits of Mexico is open to Hilton College students who are over 21 from both the San Antonio and Houston campuses. Registration begins in the fall for spring classes. For more information, email Dr. Jarvis. (Photo: courtesy of Dr. Nathan Jarvis)