Women in Food: Hear from the Women
Listed below are the women who have been interviewed as part of the project. To hear from these women, you may click on their names or scroll through the page to see them all. You can also click here to read about how you can listen to their entire interviews.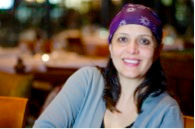 Anita Jaisinghani is chef and owner of Indika restaurant, located at 516 Westheimer in Houston, Texas. Anita is a self-taught cook who had a brief stint at Café Annie as a pastry chef. She was born and raised in India but is of Sindhi origin (which now only exists in Pakistan). The food she cooks at Indika is deeply personal. It is the story of her journey from India to Canada and then to the United States.
​ Anita talks about her first experiences cooking as a child. Anita talks about her first day on the job at Café Annie and how she got started in the pastry kitchen. Anita talks about being in the New York Times and why she is happy she ignored their advice to come cook in New York City, instead choosing to stay in Houston.Clip 1Clip 2Clip 3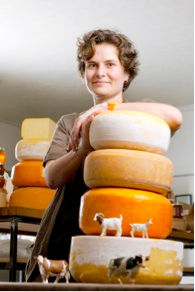 Lindsey Schecter is the owner operator of Houston Dairymaids, an artisan cheese wholesaler/retailer. The Dairymaids focus on providing an outlet for local artisan cheeses. Ms. Schechter works in collaboration with small goat and cow's milk cheese producers in Texas, marketing the farmers' products to upscale restaurants and the general public. The interview discusses not only the formation of Houston Dairymaids, but also the problems faced by raw milk cheese producers and the future of both Ms. Schechter's business and the Texas cheese industry as a whole.
​ Lindsey talks about the local cheese industry and the growth of people deciding to make cheese. Lindsey talks about how she first entered the local cheese making industry. Lindsey talks about working with farmers markets and other local businesses to promote her cheese.Clip 1Clip 2Clip 3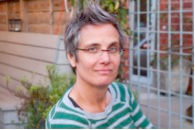 Chef Monica Pope is one of the leaders of Houston's growing eat local movement. She owns the locally based restaurant Sparrow Bar and Cookshop and helps to operate the Midtown Famers Market. Pope has lived in Houston since her childhood and is passionately dedicated to the city and its citizen's health, especially the children. In her interview, Pope discusses her entrance into the culinary world, the experiences that have shaped her as a chef, her personal cooking philosophy, and her aspirations for herself and Houston's future. Throughout the interview, Pope stresses the importance of eating locally and cooking at home as ways to improve the health and lifestyles of Houstonians.
​ Monica talks about a desire to open a restaurant that changes the way people eat in Houston, although she realizes she didn't always know exactly what that meant. Monica talks about a desire to open a restaurant that changes the way people eat in Houston, although she realizes she didn't always know exactly what that meant. Monica talks about buying from local farmers and food sellers and her desire for others to attempt to do the same. Monica talks about buying from local farmers and food sellers and her desire for others to attempt to do the same.Clip 1Clip 2Clip 3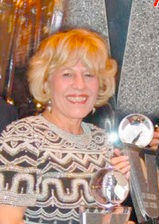 Yolanda Black Navarro was born in Houston, TX in 1947. The eldest of six children Ms. Navarro grew up in Second Ward located in Houston's East End. She attended Our Lady of Guadalupe School and Incarnate Word Academy. In 1972 she received a bachelor's degree in business administration from the University of Houston. Juggling community activism, politics and her own family (one son, Christian C. Navarro), Ms. Navarro initially played an administrative role at Villa Arcos Restaurant. Her mother, Velia Arcos Rodriguez Duran, a single parent, worked in restaurants and bakeries for much of Ms. Navarro's childhood before opening Villa Arcos Restaurant in 1977. From its start Ms. Navarro assisted her mother with financial and administrative duties for the restaurant. Velia passed away in 1990 and Ms. Navarro officially took over the restaurant in 1997. Since then she has worked full-time as owner, manager and cashier at the restaurant.
​ Yolanda talks about how she started the organization Shoes for Kids. Yolanda talks about different political officials that have visited the restaurant.Clip 1Clip 2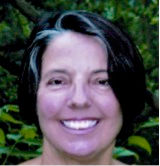 Pamela Walker is an educator, author, activist, and one of the founders of Houston's Bayou City Farmers' Market.
​ Pam talks about her organic vegetable garden and farm. Pam talks about why she started participating in the Urban Harvest Farmer's Market. Pam discusses organic farming. Pam talks about the younger generation getting more and more involved in farming.Clip 1Clip 2Clip 3Clip 4
Eleni Kyriazis is a member of the Annunciation Greek Orthodox Church in Houston, Texas. She has been the pastry chairwoman for the church's Greek Festival for twenty-two years, and was the co-chairwoman of the Festival in 2002. I consider her a leader in Houston world of Greek pastries because of her long-standing and successful leadership position at the Festival. The production of Greek pastries and Eleni's role as chairwoman of pastries is a great place from which historians can analyze women's role in food in Houston. The recording of the interview runs just over forty minutes.
​ Eleni talks about her mom's cooking and how much her family enjoyed it. Eleni talks about growing up in a Greek family. Eleni talks about how important food is to everyone and how women are an essential part of making food.Clip 1Clip 2Clip 3
To listen to these interviews in their entirety, or to view the complete transcripts, please visit the Oral Histories from the Houston History Project online here.
Original audio, video, and transcripts are held in Special Collections on the 2nd floor of M.D. Anderson Library. For information on visiting Special Collections, click here.
In addition to the interviews listed above, the digital collection also has interviews with Cheryl M. Pradia, a raw food proponent and former owner of the Raw Truth Vegetarian Café, and Irma Gonzalez Galvan, founder of Irma's Restaurant.