Building Healthy Communities Through Partnerships:
Future Directions in Health Sciences at UH
FACULTY SENATE CONFERENCE
Friday, October 4, 2019
8 a.m. - 3:00 p.m.
HOUSTON ROOM - UH STUDENT CENTER SOUTH

Artwork: Contemplating Success by Floyd Newsum courtesy of UH Public Art
Join colleagues from across the University of Houston as we seek to build collaborative partnerships on the UH campus and with the greater Houston community. This interactive day of sessions will explore the role of the University within today's healthcare system, highlight current health science projects from many different discipline areas, and offer opportunities for networking with key community stakeholders and UH College of Medicine leadership. Breakfast and lunch are provided with advanced registration.
Keynote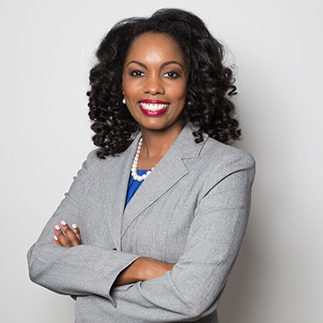 Charlene Flash, MD, MPH
Charlene A. Flash, MD, MPH, Associate Chief Medical Officer, Legacy Community Health and Clinical Assistant Professor of Medicine, Division of Infectious Diseases, Baylor College of Medicine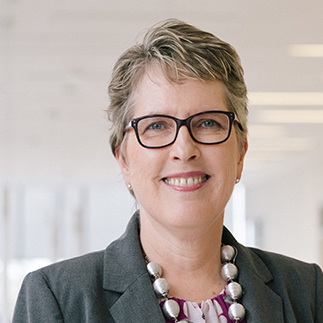 Kathryn Horn, MD
Associate Dean for Student Affairs, Admissions and Outreach, University of Houston College of Medicine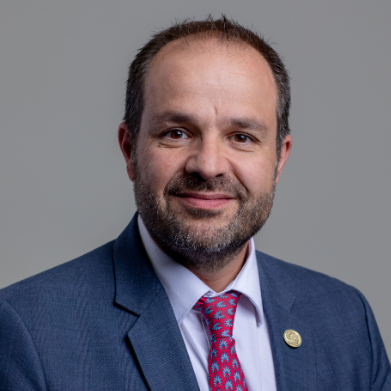 Jeronimo Cortina, Ph.D.
Associate Professor and Associate Director at the Center for Mexican American Studies
Schedule
Time
Session
Presenter & Presentation
8:00 a.m.
Registration & Breakfast
Conference Moderator: Dr. Jeronimo Cortina, President-Elect of the Faculty Senate, Associate Director of the Center for Mexican American Studies, & Associate Professor of Political Science
8:30 - 9:00 a.m.
Welcome Messages
Dr. Renu Khator, Chancellor and President
Provost Paula Short, Senior VC/VP for Academic Affairs
Dr. Raúl Ramos, President, Faculty Senate, Associate Professor, Department of History
Dr. Stephen Spann, Founding Dean of University of Houston's College of Medicine, Vice-President for Medical Affairs
Dr. Elwyn Lee, Vice President for Neighborhood & Strategic Initiatives
9:00 - 9:50 a.m.
Panel 1: Dynamic and Innovative Teaching Methods
Moderator: Dr. Olivera Nesic-Taylor, Cullen Endowed Chair of Biomedical Sciences, Clinical Professor and Chair, Department of Biomedical Sciences, College of Medicine
Dr. Amber Gaume Giannoni — Augmented Virtual Reality in Ophthalmic Education
Dr. Lisa Ostrin — Virtual Cadavers in the Anatomy Lab
Dr. Layci Harrison — Building a Healthcare Team in Health Science Education
Dr. Winston Liaw — Opportunities and Challenges of Using Telemedicine in Education
10:00 - 10:50 a.m.
Panel 2: Curriculum & Degree Panel
Moderator: Dr. Ruth Bush, Associate Dean for Medical Education, College of Medicine
Shay Kulha — Arts and Health
Claudia Scott — Bridging the Gap… Interprofessional Collaborations
Dr. Robert Hausmann and Dr. Teri Turner — Development of MOOCs for Health Science Educators
Dr. Jose Luis Contreras-Vidal — Convergent Research: Education, Technology & Innovation
10:50-11:05 a.m.
Break
Coffee, Fruit, & Pastries
11:05– 11:55 a.m.
Panel 3: Community Health Panel
Moderator: Dr. David S. Buck, Associate Dean for Community Health, College of Medicine
Dr. Virmarie Correa-Fernandez — Promoting Tobacco Control via Academic-Community Partnerships
Dr. Jodi Berger Cardoso — Immigration enforcement and its association to mental health and substance use problems in Latinx first and second generation youth
Dr. Lynn Maher — Addressing the Negative Impact of Post-Stroke Aphasia
12:00-12:30 p.m.
Lunch
Provided Lunch
12:30-1:00 p.m.
Keynote Speaker
Dr. Charlene Flash — Journey into Community Health: Reflections and Strategies for Translating Research to the Bedside
1:00-1:30 p.m.
Plenary
Dr. Kathryn Horn — Primary Care Mission: From College through Medical School
1:30 – 2:30 p.m.
Panel 4: Health Policy Panel
Moderator: Dr. Jennifer Vardeman, Associate Professor & Director of Graduate Studies, Valenti School of Communication
Prof. Jessica Mantel — Medical-Legal Partnerships: Bridging Law and Medicine to Improve Patients' Health
Dr. Judy Levison — Going Beyond (Everyone's Expectations of What a Physician Does)
Dr. Ling Zhu — Collaborative Strategies for Health Care Delivery in Diverse Communities: Opportunities and Challenges under the ACA
2:30-3:00 p.m
Wrap-up
Dr. Jeronimo Cortina, President-Elect of the Faculty Senate, Associate Director of the Center for Mexican American Studies, & Associate Professor of Political Science

Contact
Faculty Senate Conference 2019 Planning Committee
Fleurette Fernando — College of the Arts
Susie L. Gronseth — COE/Curriculum & Instruction
Daphne C. Hernandez — CLASS/Health & Human Performance
Vassiliy Lubchenko — NSM/Chemistry
Swati Modi — College of Optometry
Raúl Ramos — CLASS/History
Jeronimo Cortina — CLASS/Political Science