Texas Psychological Association Honors UH Faculty
The Texas Psychological Association (TPA) honored Dr. Tom Kubiszyn and Dr. Roberta Nutt Nov. 4th at the TPA Annual Convention in Dallas, TX for their exceptional work as educators and scholars in the field of psychology.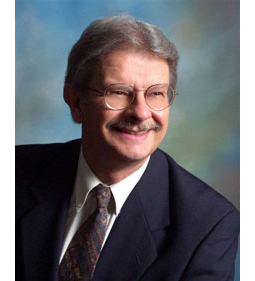 Dr. Tom Kubiszyn, Professor and Chair of the Department of Educational Psychology and Training Director for the Ph.D. in School Psychology Program at the University of Houston, received the TPA 2010 Outstanding Contribution to Education Award.

David White, Executive Director of the Texas Psychological Association said of Dr. Kubiszyn, "Your passion for teaching psychology is palpable with your creative teaching methods to stimulate critical thinking, discussion, and inspire the next generation of leaders in the field."

Dr. Kubiszyn has also served as Training Director for the Developmental-Behavioral Pediatrics Rotation at the Children's Hospital of Austin/Austin Pediatric Education Program and had a faculty appointment in the Educational Psychology Department at UT-Austin. Before becoming a full-time educator, he worked as a school psychologist in California and Texas and was in private practice.
Dr. Roberta Nutt received TPA's most prestigious award, the TPA 2010 Distinguished Lifetime Achievement Award, which honors a lifetime of professional achievement and contribution to the field of psychology at the local, state, and national levels. Dr. Nutt joined the faculty at the University of Houston as the Training Director of the Ph.D. in Counseling Psychology and the M.Ed.in Counseling Programs in January 2010 and currently teaches courses in supervision and consultation, gender issues, and practicum. Prior to UH, she served on the faculty of Texas Woman's University for 31 years and as founder and Training Director of their Counseling Psychology program. She has also served as the Director of Professional Affairs for the Association of State and Provincial Psychology Boards in Montgomery, Alabama. 
Congratulations to Dr. Kubiszyn and Dr. Nutt on receiving these honors!