UH Honors College Hosts TEDx Talk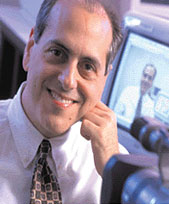 COE Professor Bernard Robin will speak at the TEDx talk on Saturday February 23, 2013.
The University of Houston Honors College is hosting a TEDx talk on Saturday, February 23, 2013 from 9am-2pm.  It will focus on youth with the TED talk theme of HOW WE LEARN. We have selected speakers who will talk about new creative ways to teach and to think about the process of learning for students in high school and/or college.  The speakers include UH teaching excellence recipient in Curriculum and Instruction, Bernard Robin, Center for Teaching Excellence Director, David Mazella, UH grad student, Leah Morgan, UH current Honors student, Chris Powell, UH Cougar Junior Scholar, Miriam Green (and child of alum), and HISD teaching excellence finalist, Tarhonda Greer, along with about 20 area high school students (many in groups) who submitted proposals to be considered to give a TEDx talk.