Smith Academy - The Wave of the Future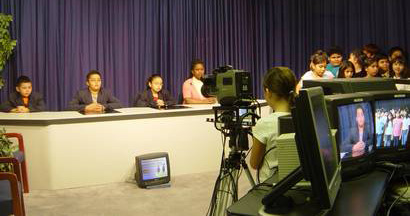 Faced with closing a Recognized elementary school whose enrollment had dramatically declined due to neighborhood housing shifts, Aldine ISD instead opted for the bold move of opening Smith Academy —with its dynamic principal and energized teaching staff—as an "open enrollment" campus, able to attract students not only from other schools in Aldine but also from neighboring districts. The Aldine school board approved this unique arrangement in part because of the partnership between Smith Academy and the University of Houston's College of Education. The joint venture will allow professors in the College and Smith Academy's faculty members to collaboratively explore cutting-edge research-based techniques and effectively utilize current educational methods that will promote a one-of-a-kind college-going setting.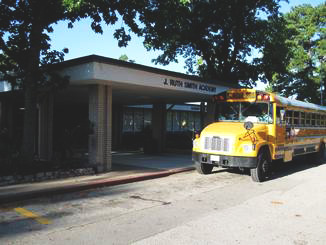 Faculty members from both the Curriculum and Instruction and Educational Psychology departments have already begun to collaborate with Smith Academy staff to design joint research projects and other development opportunities. Students in the UH Teacher Education Program will be placed in a new application-only field cohort through which they will take classes, participate in classroom activities, and volunteer in community service projects related directly to the Smith Academy neighborhood. Planned expansion of the partnership with the school and its surrounding community will involve participation from graduate students in the College of Education as well as from faculty across the UH campus.
Aldine ISD was winner of the 2009 Broad Prize for Urban Education, winner of the HEB Excellence Award in 2008, has earned seven Recognized ratings for academic achievement from the Texas Education Agency, and won the 2006 Texas Award for Performance Excellence. To support the UH/Smith Academy collaboration, Smith students in particular have access to three computer labs and student-operated television and radio studies where they are responsible or working studio cameras, lights, teleprompters, editing machines, and audio equipment.