UH Grad wins Groom of the Year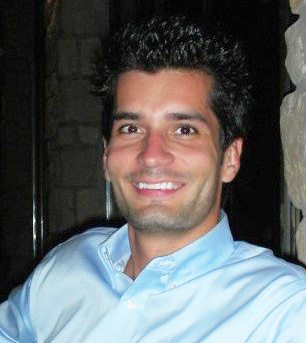 UH College of Education graduate Ernie Bainbridge has been named the Brides.com Groom of the Year. Bainbridge proposed to his fiancé at Walnut Bend Elementary School, where he serves as a fourth grade Reading, Language Arts and Social Studies teacher.  He earned the award, in part, by inviting his students to participate in the event.
Below is an excerpt from Bainbridge's essay he submitted to Brides.com and a video of the proposal:
I'm a teacher who used his entire school to propose. Lindsey helps out around the classroom, so when I asked her to meet my new students, she was not suspicious. When she arrived, I cued 80 kindergarteners to walk toward her, each holding a flower. Then, one student gave her a bouquet of roses, telling her they were from Mr. Bainbridge. She started crying. Next, I made my way to the middle of the circle. I got down on one knee, and asked her to marry me. She said, "Of course!" as the entire fourth grade threw confetti on us, and all the teachers and students clapped and cheered.
Bainbridge says that teaching his students to be thoughtful inspired his choice of venue. "In a community where male role models can be lacking, I thought it would be a great opportunity for kids to see the proper way to treat a lady."  He also wanted to teach them that "there are no limits to what they can achieve in life".
He learned valuable lessons from his education at UH that he uses in the classroom as well as in everyday life.  The diverse community at UH allowed him to he make friends from many different backgrounds. This experience has helped Bainbridge embrace the diverse community at Walnut Bend Elementary School. "I treat everyone with the same respect and kindness.  I apply this to all aspects of my life, not just my career."  Bainbridge's time as a student teacher taught him planning and creativity - two skills that are not only beneficial for his teaching career but also turned out to be quite valuable to him as a contestant for Groom of the Year.  His unique proposal required lots of preparing and planning so it would all go smoothly.  One of Bainbridge's most rewarding experiences at UH was the great relationship he had with his student teaching supervisor, Ms. Baham. "She helped guide me to be a better teacher, and is a big inspiration in my career."
In the long term, his students may be inspired by their teacher's creativity, planning and thoughtfulness, but Bainbridge indicates that the short-term effects are obvious.  "The students were so excited to be part of the proposal, and they all ask if they are invited to the wedding!"