Save the Date - 2013 BOUNCE 5K Fun Run/Walk

BOUNCE (Behavior Opportunities Uniting Nutrition Counseling and Exercise) will hold its second annual 5K Fun Run/Walk on Saturday, April 27, 2013 on the UH Campus. The event is organized by Dr. Norma Olvera, the Health Student Organization, and the Hispanic Health Coalition.  Proceeds from the event benefit Healthy Lifestyle Programs designed to promote healthy eating, exercise, and positive body image in Hispanic and African American youth.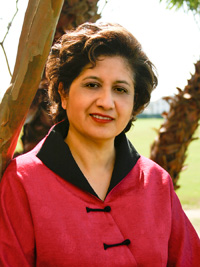 Dr. Norma Olvera
Online registration has closed.  On-site race registration will be from 7am-9am at the Lynn Eusan Park.
The event is open to all ages and donations will be accepted. 
Liability waivers and additional paper based registration forms will be available on the day of the event.
About BOUNCE
BOUNCE is an award winning health and nutritional program that takes standard nutrition and physical activity intervention to the next level by fostering the mother-child partnership; heeding the cultural and gender specific behaviors that shape perceptions about food, exercise, and body image; and promoting the healthy lifestyle as fun.  Olvera explains, "The idea behind the program is to teach young girls about positive body image and healthy food and exercise choices."
Contact information
Ph: 832-842-5921/ email: bouncelite@yahoo.com/ Website: http://bounce.uh.edu/
About Norma Olvera
Olvera is an Associate Professor of Health Education in the Department of Psychological, Health and Learning Sciences.  Her research interests include:
Childhood obesity determinants
Parental, acculturation, psychological and environmental factors associated with eating practices and physical activity levels in minority and immigrant children and families.
Community and Family-Based Interventions
Design, implementation, and evaluation of school and community healthy lifestyle interventions designed for minority and immigrant populations