DSA News
August 02, 2023
The Division of Student Affairs is delighted to announce the newest addition to our team, Gabriel Jackson, who will be taking on the role of Assistant to the Vice Chancellor/Vice President of Student Affairs. Gabriel will play a crucial role in supporting the Office of the Vice President and taking the lead on several key initiatives.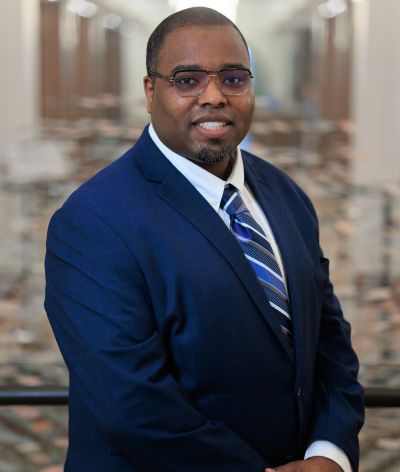 Gabriel will be responsible for coordinating leadership team meetings, organizing division retreats, managing the DSA Awards program, and facilitating the "Donuts with Dr. Dan" sessions. Furthermore, Gabriel will be a vital resource in supporting the President's Roundtables and functioning as a capable project manager. Gabriel stated, "I'm excited about joining the administrative staff for the Division of Student Affairs and look forward to serving as the Assistant to the VC/VP".
One of his significant responsibilities will be to oversee the office's operations and provide administrative support. Additionally, he will serve as a liaison between various support staff members across the division, ensuring smooth and efficient collaboration.
Gabriel's academic journey began at Palm Beach State College, where he earned his associate of arts degree in business management. He then continued to pursue higher education at Florida Atlantic University, obtaining his bachelor's degree in general studies. With almost six years of experience in the higher education sector, Gabriel brings a wealth of knowledge and expertise to his new role at the University of Houston.
Before joining the University of Houston, Gabriel gained valuable experience in higher education administration at Rice University, where he served as a Faculty Support Specialist at the Jones Graduate School of Business. His background also includes roles as an Administrative Services Manager and Executive Secretary at Florida Atlantic University.
At William Marsh Rice University, Gabriel excelled in supporting faculty, staff, and students, particularly within the MBA Rice and other special programs. His dedication to fostering student success and community development has left a lasting impact on those he worked with. Gabriel's ability to communicate effectively with various internal stakeholder groups, including faculty and school leadership, highlights his strengths as a collaborative and reliable team member.
"I am excited to have Gabe join my administrative staff as the Assistant to the VC/VP and look forward to his contributions to our office operations and the division," stated Interim Vice Chancellor/Vice President, Dr. Daniel Maxwell.
Beyond his professional accomplishments, Gabriel loves spending quality time with his family, indulging in sports activities, and enjoying the serenity of fishing.
We are thrilled to have Gabriel Jackson join our Division of Student Affairs team, and we are confident that his commitment to excellence and passion for student success will further enrich our institution's vibrant and supportive environment.
Please join us in welcoming Gabriel as he embarks on his new journey at the University of Houston. We look forward to witnessing the positive impact he will undoubtedly have on our campus community.
Welcome aboard, Gabriel Jackson!