Chair of the Department Wins Esther Farfel Award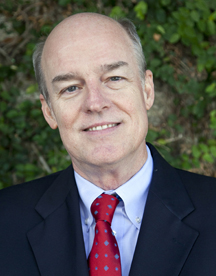 Chair of the Department of Psychology, Jack M Fletcher, Ph.D., ABPP, Hugh Roy and Lillie Cranz Cullen Distinguished University Chair of Psychology is recognized with the top honor of the University.
Dr. Fletcher is the 2017 Esther Farfel Award recipient, the highest honor bestowed to a University of Houston faculty member.
The winner of the Farfel Award must demonstrate excellence in impact of research or creative activity, as well as outstanding teaching and distinctive service to the university, the profession and community.
"His productivity as a scholar alone makes him most deserving of this award", Dr. David Francis, the former department chair, also Hugh Roy and Lillie Cranz Cullen Distinguished University Chair of Psychology and close research collaborator wrote in his nominating letter. The Hirsch index of scientific research productivity and impact clearly shows Jack Fletcher's strong influence with his top two cited papers being cited over 1,400 & 1,800 times. He also has written over 100 chapters and authored three books.
He is a board-certified child neuropsychologist and best known for his research on identification of children and adults with learning and attention disorders and brain injuries.
Dr. Fletcher directs a Learning Disability Research Center grant and also program projects involving genetic, neuroimaging, neuropsychological factors and learning in children with spina bifida and math disabilities. These projects are funded by the National Institute of Child Health and Human Development.
His research efforts have made significant contributions to the community in the form of guiding policy changes for the Disability Education Act and RTI research.
Besides serving as the department chair, he is also a top administrator as Interim Associate VP for Research Administration.
He has served on many national advisory boards. His work has been recognized by numerous awards, including the Samuel T. Orton award from the International Dyslexia Association and the Albert J. Harris award from the International Reading Association.
He is known to possess remarkable vision, and with strong support from his department colleagues, is steering the Department of Psychology towards being one of the top ranked Psychology Departments in US. Dr. Fletcher's accomplishments truly reflect the award founder's vision, and recognize the gifts that will empower him to educate and inform future generations of scientists and scholars.
This is also the third time the Department of Psychology faculty member is recognized for such a high honor in recent years.
Photo Gallery