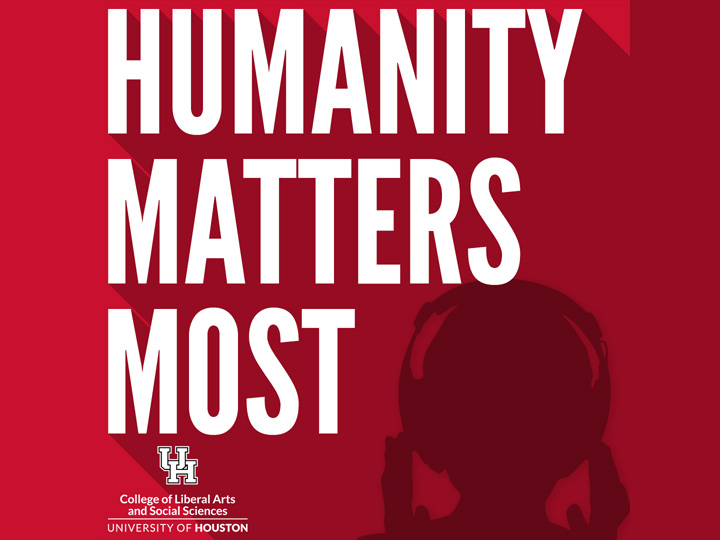 The University of Houston College of Liberal Arts and Social Sciences launched its first-ever podcast, "Humanity Matters Most," on Aug. 11. This exciting development marks a new avenue to highlight important research produced by the college and to showcase its impact on society.
"We are very excited about the new opportunity presented to share the research and scholarship of CLASS faculty through this podcast," Associate Dean for Faculty and Research Carla Sharp said. "The research emerging from our college continues to be at the cutting edge of understanding, reflecting and improving the human condition." 
"Humanity Matters Most" serves as a platform for insightful, in-depth discussions at the intersection of academia and society. Episodes will feature conversations with scholars about how research is being used to address and overcome dilemmas faced by humanity. 
"Funding agencies have begun to recognize that solving society's most pressing challenges — problems concerning community health, climate science, the transition to a clean energy future, health disparities and racial equity — cannot be achieved by STEM alone," Sharp said. 
The podcast is the latest example of how CLASS is continuing to expand its digital reach. Listeners will have the opportunity to gain a deeper understanding of the diverse academic offerings the University of Houston provides in humanities and social sciences.   
Episodes of "Humanity Matters Most" are available on all streaming services and on the CLASS website.