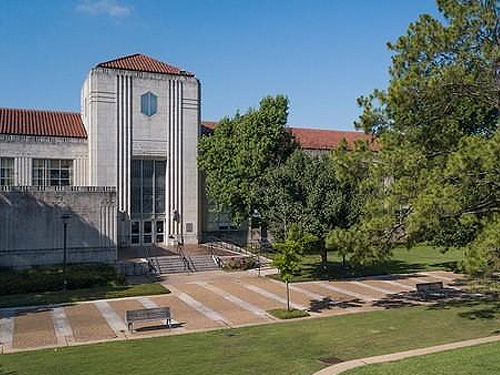 Twenty-five faculty members in the College of Liberal Arts and Social Sciences (CLASS) received promotions this academic year. This cohort includes veteran scholars whose areas of study range from English to economics.   
Professor francine j. harris, an acclaimed poet, became the first Black woman in the UH Creative Writing Program to be promoted to full professor. Professor John Chatagnier was recently awarded a Fulbright Lectureship with the department of political and social sciences in the University of Bologna in Italy. Additionally, the National Science Foundation awarded $750,000 to newly appointed Professor Ryan Kennedy to research algorithm accountability.  
"CLASS has many high-achieving faculty members who distinguish themselves in and outside of the classroom. I am proud of all our recently promoted faculty, many of whom are hailed by their peers for their research excellence, innovative teaching and overall commitment to discovery and cultivating knowledge," said Daniel P. O'Connor, CLASS dean. 
The CLASS 2022-23 faculty promotions are as follows:  
Promotion to Professor
Anny Castilla-Earls, Ph.D.


Communication Sciences and Disorders

 
Matthew Gallagher, Ph.D.


Psychology

 
francine j. harris


English
Ryan Kennedy, Ph.D.


Political Science

                        

 
Elaine Liu, Ph.D.


Economics

                                                                     

 
Nikolay Marinov, Ph.D.


Political Science
Lynne Steinberg, Ph.D.


Psychology

 
Anka Vujanovic, Ph.D.


Psychology 
Lauren Zentz, Ph.D.

 


English

 

 
Promotion to Associate Professor
John "Tyson" Chatagnier  
Political Science
Emily LaVoy  
Health and Human Performance
Melissa Markofski  
Health and Human Performance
Luis Oliveira  
Philosophy 
Promotion to Clinical Associate Professor 
Joshua Yellen 
Health and Human Performance 
Promotion to Instructional Associate Professor
Merrilee Gietz  
Communication Sciences and Disorders
Caryn Tamber-Rosenau  
Modern and Classical Languages 
Jing Zhang  
Modern and Classical Languages
Zachary Zwald 
Political Science 

Promotion to Research Associate Professor 
Coleen Carlson  
Psychology
Paulina Kulesz  
Psychology