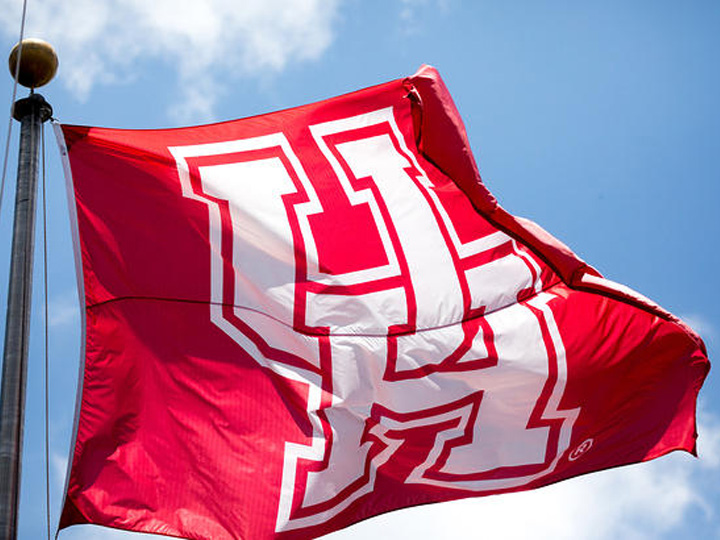 Lauren Till joins the dean's office in the College of Liberal Arts and Social Sciences as the new director of academic affairs, capping off the successful search for an important student success position in the college. Her hire is the latest in a reorganization of the College's support positions. Earlier in the summer, George Sanders and Wayne Thomas joined the CLASS Office of Communications as part of this plan. 

"These changes reflect the important investments the CLASS Dean's Office is making," Dean Daniel P. O'Connor stated. "We are aligning more to the needs of our students and departments, and this is one more step to making us more efficient."
Lauren Till
Director of Academic Affairs
Prior to joining CLASS, Lauren Till served as the director of undergraduate programs for the department of health and human performance. She received her bachelor's degree from Texas A&M University and a master's degree from the University of Houston. Lauren is currently pursuing a Ph.D. in higher education leadership and policy studies at the University of Houston.
"I feel like I have a little bit of an insider's knowledge when it comes to CLASS because I was working with health and human performance already," Till said. "I am looking forward to working with a wider variety of students in different study areas. I have been in a single department for the last six years, and I am really looking forward to getting to know different student areas, especially those that are more on the liberal arts side because that is a new population that I haven't worked with before."
George Sanders
Communications Manager
Mass communication and public relations expert George Sanders is a University of Houston alumnus. He holds a bachelor's degree in interpersonal communication and a master's degree in mass communication. Experienced in high-stress, fast-paced environments, Sanders has worked with local businesses to develop and expand their online presence using research and analytics.
"I'm excited to be a part of the CLASS team. As a Valenti alum, I am excited to play a direct part in helping future generations of Coogs."
Wayne Thomas
Photographer/Videographer 2
Wayne Thomas moved from the office of educational technology to the office of communications as the photographer/videographer and visual communication specialist in the College of Liberal Arts and Social Sciences. He received his bachelor's degree from Cleveland State University and a master's degree from the Scripps School of Journalism through Ohio University's Visual Communication program.
"After being with CLASS for the last five years, I am looking forward to this new opportunity. I'm hopeful that this will allow me to showcase my photography to a wider audience and utilize my nearly 20 years of experience in the visual arts. Additionally, I am excited to learn new tricks and work with a vibrant and exciting team."