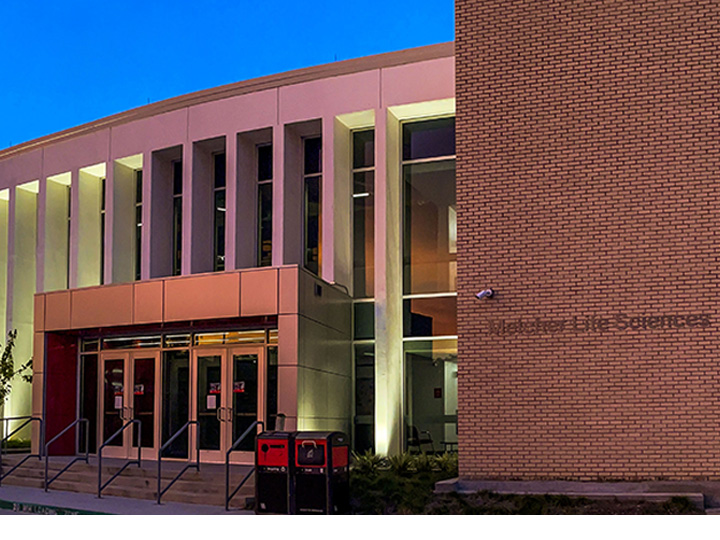 In 2021, Communication Sciences and Disorders found a new home in Melcher Life Sciences after operating out of the temporary Clinical Research Service Building since 1998.
"It was a good space for a long time, but the last couple of years were a bit rough," Department Chair Margaret Blake said. "It was designed to be temporary, but the structure was feeling its years."
Blake spent the better part of her 20-year career at the University of Houston working through the various issues that arose from occupying an older building on campus. She has overseen the Communication Sciences and Disorders undergraduate program, master's program, doctorate program and the University Speech-Language-Hearing Clinic for the past four years.
Now, the department is able to provide services and educate students in a building that reflects the needs of their program.
"We worked with the architecture group to design this space to be just what we needed it to be," Blake said. "It was specifically designed for what we felt our clients needed."
In 2021, the clinic provided services to over 5,000 people in the Houston area, including helping with hearing tests in various schools. With the help of a grant from the United Way, the clinic offers hearing aids at a reduced cost and free speech and language services at off-campus sites in the Third Ward. 
What was once an abandoned pool in the Melcher Gymnasium is now the clinic that services about 100 clients per week. In the mezzanine above, there's a second floor of office spaces and meeting rooms for the faculty and staff.
"It's so wonderful to have a beautiful, clean, welcoming space for them to come into," Blake said.
The previous location of the Clinical Research Services Building didn't receive much foot traffic, so it felt hidden from the general student population. However, students of the department now have access to computer labs, study rooms and social spaces.
The change in accommodations is already strengthening morale. Graduate student Kristen James credits the new building with enhancing client engagement and participation during therapy sessions.
All of the COMD students are proud of the new clinic and building that we have the privilege to provide services and attend classes in," James said. "We all have respect for the new space that we get to use." 
Students in the master's program gain their first clinical experience in the onsite clinic, and the relatively new doctoral program has rooms dedicated to their research. Although it only started in 2020, the new building has played a significant role in recruiting students to the program.
Future students are not the only Coogs who are blown away by the new environment. Alumni who have seen the new building are equally excited for the COMD department.
"They know what the previous space was, so they can appreciate how much more we can do in this building," Blake said.