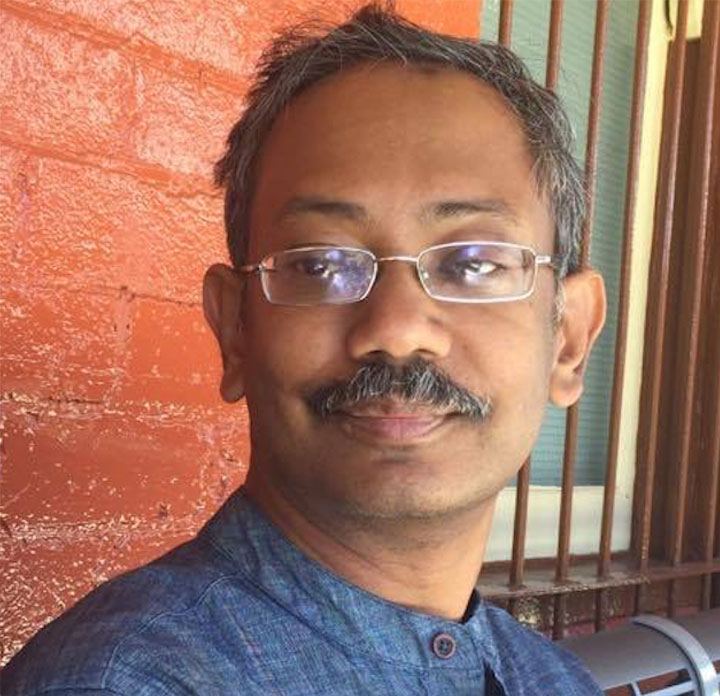 The University of Houston College of Liberal Arts and Social Sciences (CLASS) and the Modern and Classical Languages Department are pleased to announce that Sarasij Majumder has been named as the inaugural Sita and Bhaskara Rao Mutyala Endowed Professor in India Studies. In this key role, he will serve as director of the India Studies program. Majumder will work to advance the College's mission of transforming today's students into tomorrow's global leaders, successful entrepreneurs and industry innovators.
The India Studies program explores the nation's heritage from ancient times to modern day, with a focus on social sciences, arts and humanities. Interdisciplinary offerings in the fields of anthropology, art history, religion, politics, economics, sociology, language and literature prepares students to acquire cultural competency and other skills necessary to understand the responsibility of civil global citizenship. Housed in the Department of Modern and Classical Languages, the program promotes knowledge and scholarship of India's societies, cultures and diaspora, while also nurturing the University's relationship with the Indian-American community and maintaining its standing as a global hub for the study of India.
"The University of Houston's reputation for diversity is strong, and Professor Majumder's leadership of the India Studies program will help make it even stronger," said Daniel P. O'Connor, interim dean of CLASS. "We live in a global marketplace where the ability to work and connect with many different cultures is a crucial advantage. A robust India Studies program allows UH faculty and alumni to be a vital part of that global culture and society."
Majumder, a native of Calcutta, completed his Ph.D. in cultural anthropology at Rutgers University and trained as a sociologist at the University of Calcutta and the Delhi School of Economics. Majumder worked with the World Bank to study public health among Delhi's urban poor and has received numerous awards and grants. He contributes to Indian media and authored the book, "People's Car: Industrial India and the Riddles of Populism," published in 2018 by Fordham University Press.
Majumder's broader research interests include critical political economy, development and rural change in South and Southeast Asia. He is also interested in critical media studies, economic anthropology and environmental anthropology.
"I am delighted that we were able to recruit Professor Majumder as director of our interdisciplinary India Studies program," said Hildegard F. Glass, chair of the Department of Modern and Classical Languages. "He is an internationally renowned cultural anthropologist with a track record of cutting-edge interdisciplinary research on social, economic, political and cultural issues. He has an outstanding reputation as a teacher and has developed a significant number of interdisciplinary courses that are suited to our India Studies curriculum. His expertise and scholarship complement that of the existing faculty in the India Studies program."
Dr. Majumder will be the first person to hold Sita and Bhaskara Rao Mutyala Endowed Professorship in India Studies. The Mutyala family established this endowment to honor and celebrate Sita and Bhaskara Rao Mutyala's legacy of giving back to educational causes.
To learn more about the UH CLASS India Studies program, visit: https://uh.edu/class/mcl/india-studies/