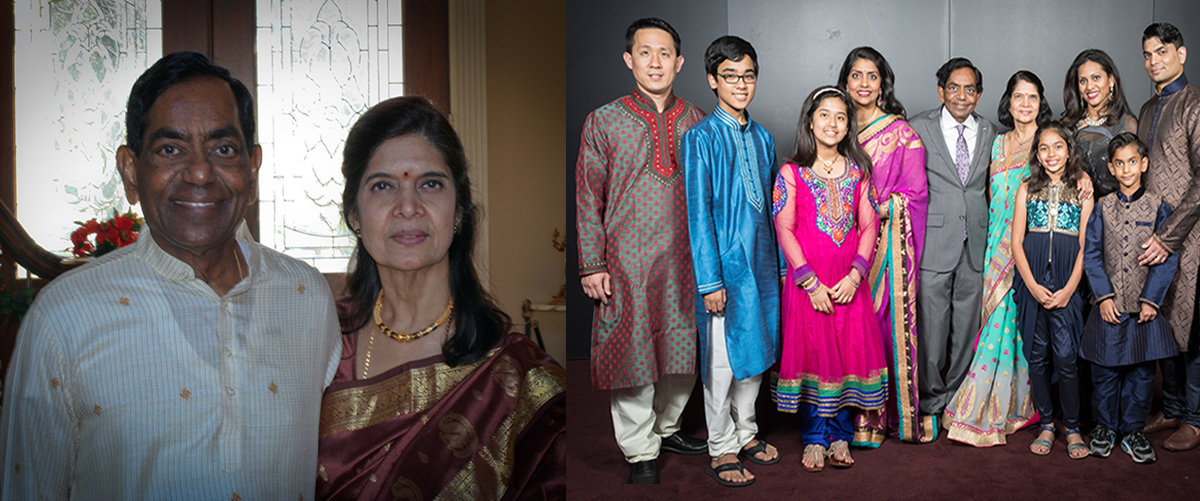 The University of Houston College of Liberal Arts and Social Sciences (CLASS) has received a funded endowment supporting the India Studies program. The Sita and Bhaskara Rao Mutyala Professorship Endowment in India Studies advances the College's mission of transforming today's students into tomorrow's global leaders, successful entrepreneurs and industry innovators.
"The University of Houston's reputation for diversity is strong, and this endowment will help make it even stronger," said Daniel P. O'Connor, interim dean of CLASS. "We live in a global marketplace where the ability to work and to relate with many different cultures is a crucial advantage. A robust India Studies program allows UH faculty and alumni to be a vital part of that global culture and society."
Giving back to the community is a Mutyala family tradition. Sita and Bhaskara Mutyala raised their children in an environment that made charity and service a lifelong commitment, especially related to education. Bhaskara Rao's motto, "Go ahead — dream high, and work hard," are words that he embraced as a young man, helping his six brothers and sister immigrate to the U.S. from Andhra Pradesh, India. Many decades later, he served as a mentor and motivator for Indian American families in the Houston area, making philanthropic educational gifts in the U.S. and India.
Bhaskara Rao passed away in 2017, and Sita and her children, Sireesha and Subhakar, vowed to memorialize him with gifts to support education. UH CLASS is the recipient of Mutyala generosity, with the establishment of the Sita and Bhaskara Rao Mutyala Professorship Endowment in India Studies, supporting faculty research in the India Studies program, broadening course offerings and increasing community outreach.
Family charitable initiatives across the years include establishing a high school in Bhaskara Rao's hometown in India, resulting in life-changing educational opportunities for the children of that area. Sita and Bhaskara Rao established a Tier One Scholarship at the University of Houston in 2014. To honor their roots and enable educational opportunities in the place they have called home for five decades, the Mutyala family celebrates Sita and Bhaskara Rao's legacy through establishing the first Endowed Professorship in India Studies at the University of Houston.