The UH College of Liberal Arts and Social Sciences (CLASS) and the Department of Hispanic Studies are pleased to announce the accomplishments of three doctoral students studying Spanish with concentrations in creative writing, each of whom has demonstrated that wonders can happen when natural creative ability is sharpened with a rigorous education in the literary arts.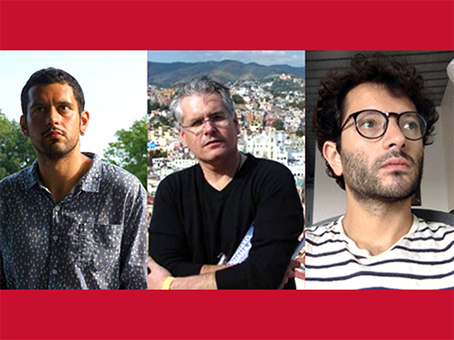 Leonardo González recently received the Rebelión de las Voces Award for his play Ella y los cerdos, an adaptation of the novel Amuleto by Roberto Bolaño. Ril Press will publish the piece this year, and it will be staged at the Teatro del Puente in Santiago, Chile, before touring regionally. González, a native of Chile, wrote Ella y los cerdos in 2019, in the months leading up to the most powerful social unrest and protests in his homeland's recent history. The play's protagonist is a teacher who risks her life protecting one of her students, while resisting the military dictatorship.
Julio Antonio Molinete won a Regional Emmy Award in the category of Outstanding Achievement in Continuing Coverage Within 24 Hours. He received the award for the documentary Caos en Petroquímica ITC. As a producer for television coverage of the Deer Park ITC petroleum plant explosion and fire this past March, Molinete oversaw coverage shown primarily on KTMD, the Telemundo affiliate of the Houston/Galveston region.
Mauricio Patrón Rivera has been nominated for the Pushcart Prize on the strength of his work in Defunkt Magazine, a publication of the Creative Writing Program in the Department of English. This award honors the best original writing published in small literary journals over the previous year. Tu cuerpo mío (Your Body Is Mine), a semi-autobiographical short story originally written in Spanish, focuses on romantic love, queer/trans exploration, and possession.