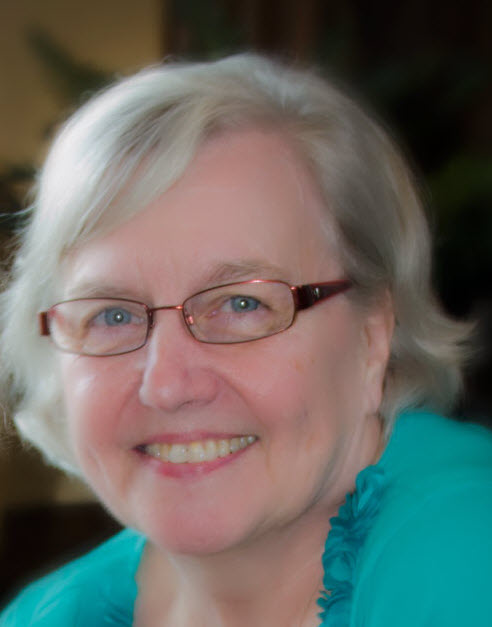 In 1961, Carol Kelly graduated from the Rochester Institute of Technology with an Associate's degree in Management/Design and plans to continue her education by earning a bachelor's degree.
"But life took precedent," she says.
Marriage, children, aging parents, and a series of relocations around the country forced Kelly to push her educational goals aside year after year.
But on December 16, at the age of 73, Kelly will mark a milestone she has been coveting for over 50 years. She is graduating from CLASS with a bachelor's degree in anthropology.
Although she was excited to return to college after so many years - it was how to study in a modern era that took some getting used to.
"It had been decades since I was in school and technology is such a major part of the learning process now," she says. "I was filled with doubt about being able to fit in or even do well. I pushed my comfort zone, my beliefs, and stretched my abilities to learn and adapt.  I graduate knowing that my age is not a barrier to what I want to achieve."
Her interest in anthropology arose from her family background and her nomadic adult life.
"My parents were first generation Americans," says Kelly. "I'm a German-Lithuanian that grew up in a Polish neighborhood and married an Irishman.  Understanding the nuances of culture through traditions, art, food, and location helped me and my family adapt as we moved around."
After graduating from St. Agnes High School in Rochester, NY, Kelly married at a young age and had two children. For many years, the family moved around quite frequently.
"My husband was a consultant and instead of separating the family for months at a time we just moved with him," she says. "The family joke was that 'we didn't take vacations we just moved there.'"
Before settling in Houston in 1981, she had lived in Colorado Springs, CO; El Paso, TX; Albuquerque, NM; Orlando, FL; and Tampa, FL.
Despite seeming to constantly have to uproot her family and relocate, Kelly managed to work in a couple of different industries.
"I was a buyer for a major department store chain and in hotel management for a Four Seasons Hotel," she says.
As life went on, she never took her sights off of eventually earning her degree. In 1996, she had an opportunity to begin taking courses at UH towards that elusive bachelor's.
But shortly after she began taking classes, she had to stop to care for an elderly parent. During that time, her children grew up, and one of them even attended UH.
Finally, nearly a decade after she started taking courses at UH, she began working towards a degree again.
"I enjoy anthropology because it is such an interconnected field that enables me to use skills from different disciplines, (archeology, demography, art history, etc.) to understand and explain the human condition," she says.
Now that she has her degree, Kelly is looking forward to her next steps.
"There have been many successful individuals who hit their stride post 50," she says. "When my children ask me about my post-college plans, I jokingly tell them 'I intend to live off my children,' but I'm looking at going on to specialize in conservation - preserving cultural elements for the next generation."
- Monica Byars