Visiting scholars and visiting assistant professor bring expertise to CLASS
The University of Houston encourages the addition of visiting scholars to its colleges' faculty as a way to support its faculty recruitment efforts. Visiting scholars build and expand connections between the University of Houston and extraordinary scholars from other institutions.
The Provost Visiting Scholars Program supports visits by faculty who are potential candidates for current or future faculty hires, and contribute to increasing Tier One excellence, student success, and equity and diversity at UH.
In the 2015-2016 academic year, the College of Liberal Arts and Social Sciences has appointed three visiting scholars and one visiting assistant professor to its faculty ranks.
African American Studies Program
The African American Studies Program at the University of Houston annually invites for a year-long visiting appointment two scholars whose demonstrated research and teaching are in the discipline of Africana Studies/Africalogy. Scholars whose research and teaching are in other disciplinary areas are also considered.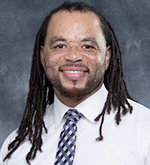 Andrew Brown, Visiting Scholar
Dr. Andrew Brown completed his doctorate in African American Studies in May 2015 at Temple University in Philadelphia. While at Temple, he served as both a teaching assistant and a graduate assistant/academic advisor. He earned his Master's in African American Studies from Clark Atlanta University. This year, Dr. Brown received the Sports Research Award from Temple's department of athletics.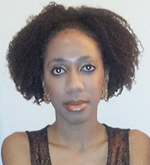 Brittany C. Slatton, Visiting Scholar
Dr. Brittany C. Slatton earned her doctorate from Texas A&M University, College Station in 2009. Her work examines the intersection of race, gender, class, and sexuality and the social construction of race. Her recent publications include Mythologizing Black Women: Unveiling White Men's Deep Frame on Race and Gender (2014), Hyper Sexual Hyper Masculine? Gender, Race, and Sexuality in the Identities of Contemporary Black Men (2014), and "Racial-Ethnic Issues: Critical Race Approaches in the United States" (coauthored with Joe R. Feagin). She is currently collaborating on a book project titled Policing Black Bodies in the 21st Century.
Department of English
Izabela Uscinski, Visiting Assistant Professor
Dr. Izabela Uscinski earned her PhD in Applied Linguistics from Arizona State University in May 2015. She earned her BA in English and her MA in Applied Linguistics from the University of Massachusetts in Boston. While completing her doctorate, she was a teaching associate at Arizona State University as well as an adjunct faculty member at South Mountain Community College in Phoenix, Arizona. For her research dissertation, she explored student engagement with written corrective feedback in first-year composition courses.
Center for Mexican American Studies
The CMAS Visiting Scholars program began in 1986 with goals of generating research about the Mexican American community and attracting scholars interested in tenure-track positions. Visiting Scholars conduct research in the fall and teach in the spring.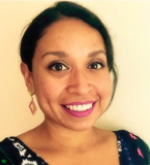 Sylvia Mendoza, Visiting Scholar
Sylvia Mendoza, who joins CMAS for a year-long residency, has taught classes in "Cultural and Linguistic Diversity in a Pluralistic Society," and "Mexican Americans in the Southwest." But she found her niche when she and a colleague coordinated a bilingual, oral history project for the predominantly Latino students in a Salt Lake City elementary school. The project led to the creation of an afterschool course introducing the young students to Chicana/o studies.  She earned her PhD in the Department of Education, Culture and Society from the University of Utah. Last year she was awarded the Center for Mexican American Studies – Benson Latin American Collection Short-term Research Fellowship at the University of Texas at Austin: Gloria Anazaldúa Fellowship.