The Center for Public History and Houston History magazine are excited to announce the launch of a new project – 100 Years of Stories: Documenting a Century at the University of Houston.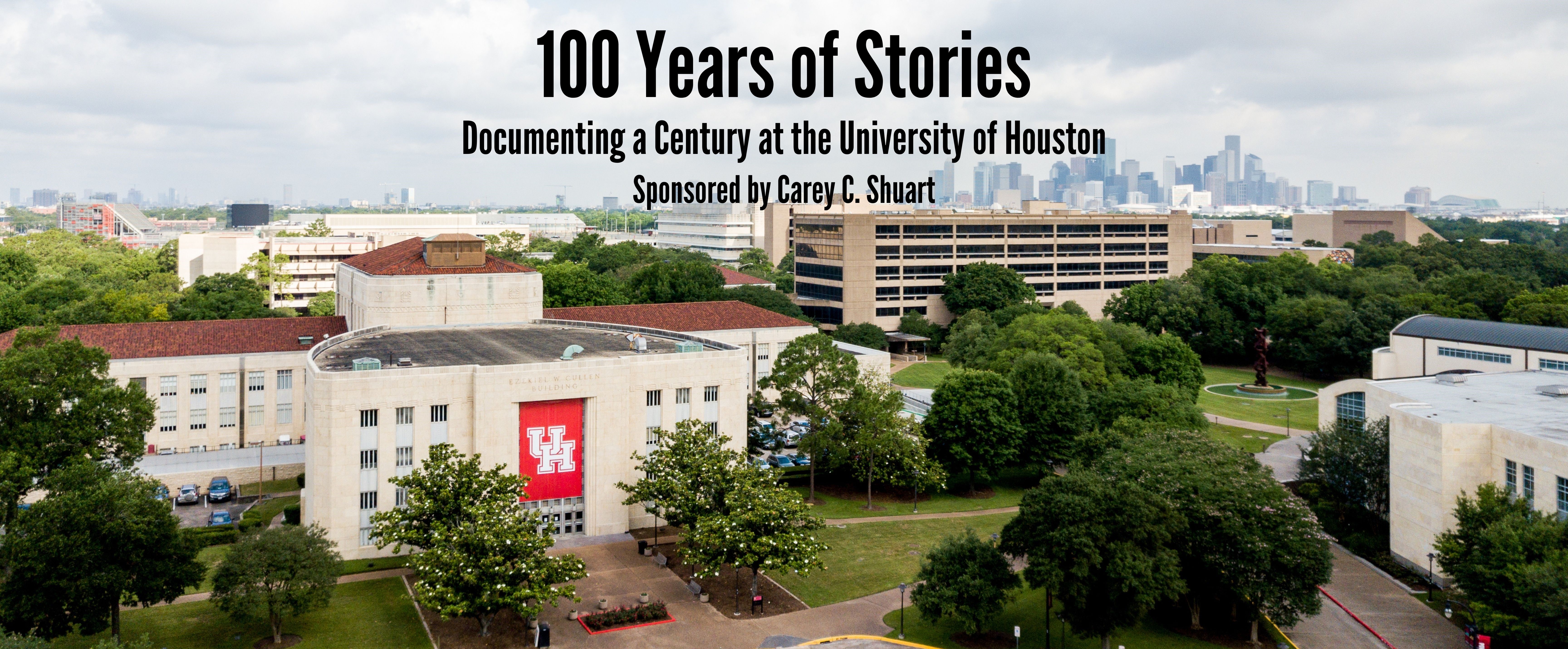 The project was sparked by an initial grant from Carey C. Shuart and will be developed in collaboration with Houston Public Media and UH Libraries Special Collections. 
Looking ahead to UH's centennial celebration in 2027, 100 Years of Stories is an interactive public history initiative that showcases the important role the University has had played in shaping the city. 
Grounded in UH students' research and writing in Houston History magazine, 100 Years of Stories  uncovers the untold histories of UH alumni, faculty, events, and innovations that have contributed to Houston's identity. These deeply researched articles that highlight the themes of Diversity and Inclusion, Innovation, and Health serve as inspiration for Houston Public Media's 100 Years of Houston radio and video series.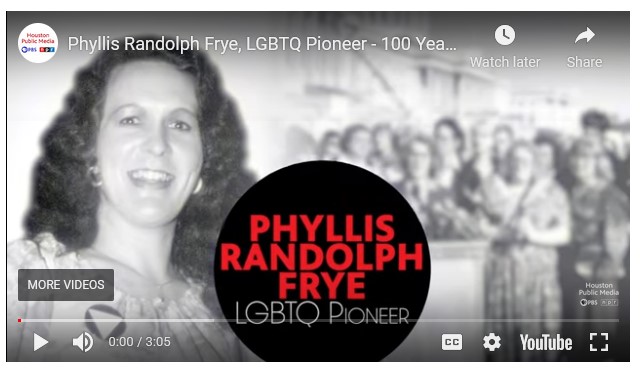 The first 100 Years of Houston feature is on Phyllis Randolph Frye. 
 Based on a Houston History article by UH Public History graduate student, Caitlyn Jones, Episode 1: "Phyllis Randolph Frye, LGBTQ Pioneer (1977 To 1987)" covers Frye's life and legacy.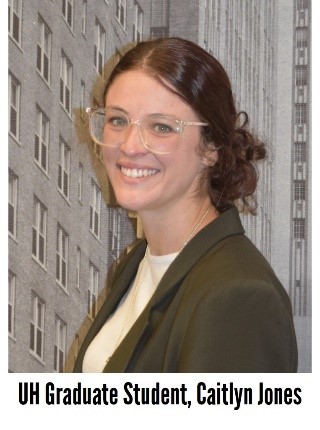 Overcoming decades of anti-trans discrimination with the support of her beloved wife Trish, Frye graduated from the University of Houston's law school and went on to become a leading legal advocate and activist for the transgender community and the first openly transgender judge in the United States. 
Watch the video and listen to the radio spot to learn more about Phyllis's story! 
New episodes will premiere each month for the next nine months, highlighting the many ways that the University of Houston has contributed to the city throughout UH's history. To learn more about the project, and to support the student research that has made these stories possible, visit the 100 Years of Stories website!