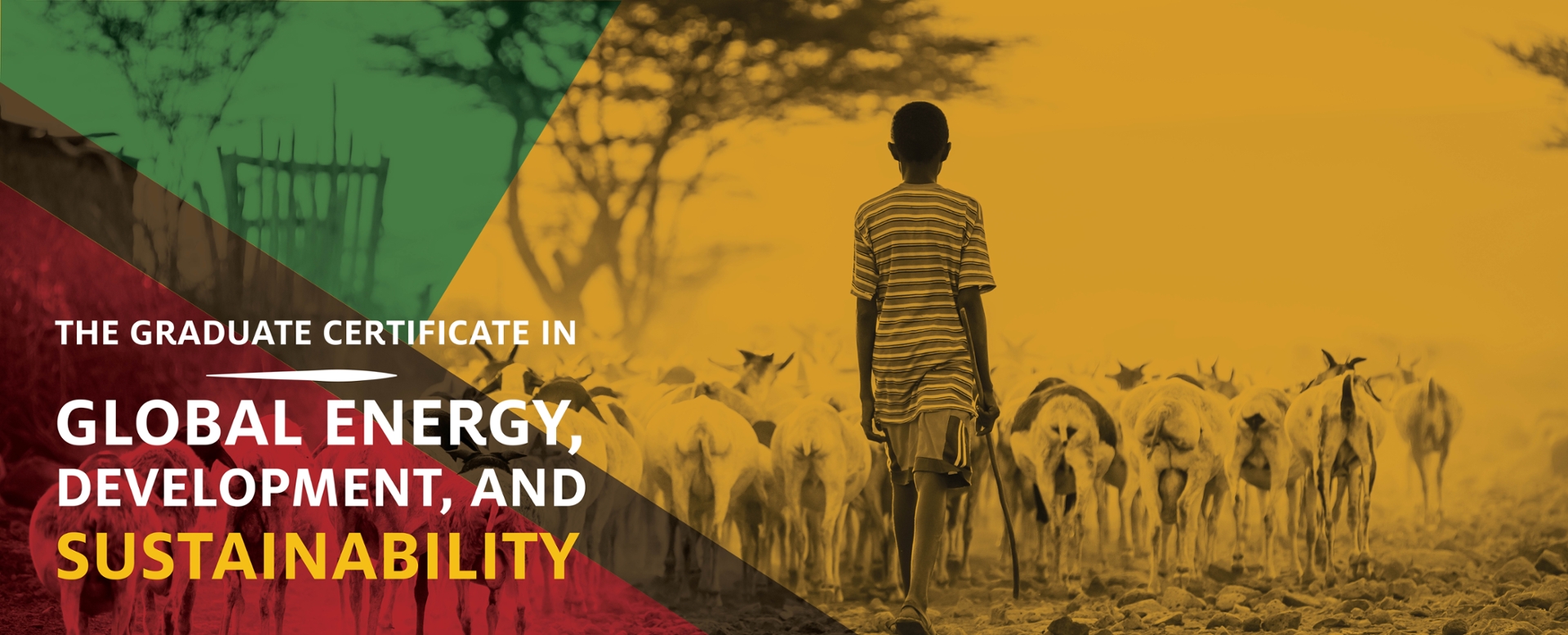 Global Energy, Development, and Sustainability (GEDS) 
The Global Energy, Development, and Sustainability (GEDS) graduate certificate offers students a unique, multi-disciplinary curriculum focused on the petroleum industry and society. Our classes are designed and taught by UH faculty and energy experts from Houston and beyond in an environment of academic rigor and diverse real life international industry and civil society experience. The GEDS certificate is the only one of its kind, teaching critical and timely theory, practice, and skill sets in global oil and gas history, economics, environmental impacts and policy, legal frameworks, community engagement, social justice, corporate social responsibility, human resource management, and risk analysis.
GEDS News
The Directors of GEDS (Graduate Certificate in Global Energy, Development, and Sustainability made great progress during the Fall Semester of 2017 to further advance outreach and training programs. First, a series of new courses were developed, to be co-taught by GEDS faculty and Law professors from the Center for Energy, Environment, and Natural Resources (EENR) at the UH Law Center. These courses will be taught on a regular basis and fulfill requirements for both the GEDS Certificate and the EENR track. The first course, "Promoting Sustainable Oil and Gas Projects: Legal and Social Frameworks," it will be offered in Spring 2018 and co-taught by GEDS Associate Director Dr. Rebecca Golden Timsar and UHLC Professor Emeritus Dr. Jacqueline Weaver. The goal of the course is to help students understand what sustainable global energy extraction is, and provide skills for implementing sustainable practices on the job.
GEDS is also happy to announce that Dr. Golden Timsar organized a jointly-sponsored oil and gas conference focused on Societal Impacts and the Law with the University of West Indies. The conference will be held in Trinidad and Guyana in Fall 2018. Dr. Golden Timsar also presented her own work n "Bunkering (Oil Lifting): Protest, Empowerment, and (De)Colonization in the Niger Delta of Nigeria" at the American Anthropological Association meetings in Washington D.C.
Mr. Tom Mitro, GEDS co-founder and co-director served as an expert panelist at the "The Executive Session on The Politics of Extractive Industries" sponsored by the Columbia Center on Sustainable Investment (CCSI) in New York. Mr. Mitro also published a blog detailing the negative impacts that U.S. withdrawal from the Extractive Industries Transparency Initiative will have on global energy sustainability efforts around the world.
 To aid in its new marketing campaign, GEDS was fortunate to hire Ms. Tami Vu, a UH communications major and social media expert par excellence. She worked hard to build GEDS' presence social media multiple platforms. We are happy to be able to work with, and learn from, Ms. Vu.
 Dr. Kairn Klieman, co-founder and co-director GEDS, collaborated with the Directors and staff of the Master in Public Policy (MPP) and the Executive Master in Human Resource Development (ExHRD) to develop degree plans with GEDS courses as minors. These were developed upon the request of governmental entities abroad, who seek GEDS training alongside MA programs that can enhance capacity-training at the national level. Dr. Klieman also presented a talk at the 2017 Pipeline Safety Trust Conference in New Orleans, Louisiana. Entitled "Embracing STEAM over STEM: Benefits for Oil, Gas, and Pipeline Companies in an Age of Energy Transitions" it explained the benefits of "liberal arts thinking" for solving the complex energy issues of today.  
Finally, GEDS was proud to sponsor a lecture by the 2017 African Studies Association Fellow Dr. Philip Ademola Olayoku (University of Ibadan, Nigeria). The talk, "Oil in the 'Mix' of Insurgency: Unmasking the Resurgence of Boko Haram Attacks in Nigeria's Northeast" was co-hosted by University of Houston's Center for Public History, UH Energy, and Rice University.
The Directors 
---
---
Rebecca Golden-Timsar
Associate Director
713-743-1055
rlgolden@Central.uh.edu
Office: M 332
---